Basketball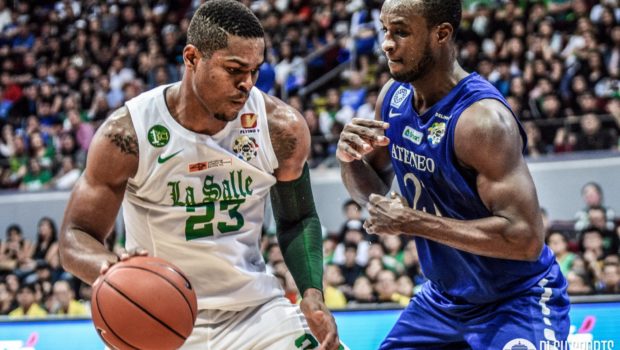 Published on October 7th, 2017 | by DLSU Sports
0
DLSU Sports 1 on 1: DLSU Green Archers vs ADMU Blue Eagles Round 1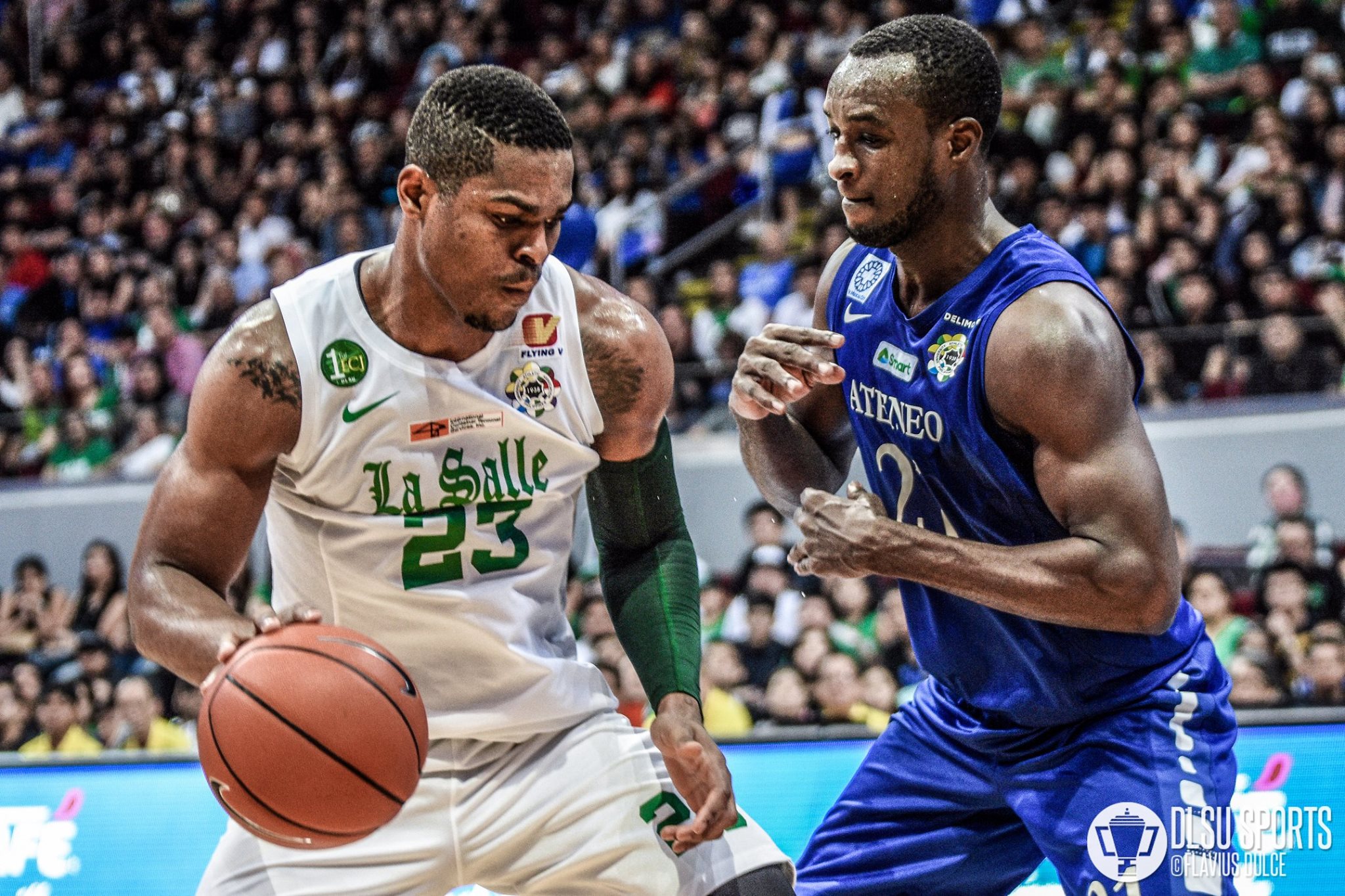 The De La Salle University Green Archers will face the undefeated Ateneo de Manila University Blue Eagles for the first time this season tomorrow, Saturday, 4 pm, at the Mall of Asia Arena in Pasay City. DLSU Sports Editor-in-Chief Camilla Saguin and writer Khyte Mendoza shared their thoughts on how La Salle can put a blemish on Ateneo's perfect card to wrap up round one of UAAP Season 80.
How can the Green Archers beat the Blue Eagles?
Camilla Saguin –  La Salle needs to find balance in their own "mayhem". I believe DLSU has no problem matching up with Ateneo. Player for player, La Salle to me has an advantage but the problem lies in how they play as a team. We've seen La Salle lose big leads and I attribute that to the fact that they sometimes lose themselves in their own game plan. To beat Ateneo, or any team for that matter, La Salle just needs to stay disciplined. There's no room for forced shots in basketball. As long as DLSU will remain disciplined in both ends of the floor, they would beat the Blue Eagles.
I expect Mbala to be doubled and when that happens, it will be crucial for DLSU to move the ball, find the open man and not settle for a forced shot. Patience, when the double comes, will be a huge factor in my opinion.
Khyte Mendoza – If the Green Archers want to hook the win vs the Blue Eagles in round 1, they have to be consistent on the defensive end. The Katipunan-based squad is very disciplined on offense so the green shirts should hold their ground for 24 seconds every possession. La Salle tends to relax after building a comfortable lead. Their 20-point margins vs UE, FEU, and Adamson got chopped down to single digits. Not pretty.
Second, the rest of the Green Archers must learn how to co-exist with Ben Mbala. In the first two games, Aljun Melecio and Ricci Rivero led DLSU in the absence of the Cameroonian import. But when he returned, it seemed like they both disappeared. They can't let that happen again because Big Ben can only do so much. If Melecio plays tomorrow, he can help space the floor for the Taft-based squad. For Ricci, he needs to be consistent.
Key player/s:
Camilla Saguin – Ben Mbala and Andrei Caracut. Without a doubt, these two have been the most consistent players throughout the first round. Ben Mbala having MVP-numbers on both ends every game and Andre Caracut providing the much-needed stability on offense, these two will remain as the key players for DLSU against the still unbeaten Blue Eagles.
Khyte Mendoza – The Green Archers are going to lean on their leaders Ben Mbala and Kib Montalbo. We all know that they get a lot of production from Ben and everyone's expecting him to do the same tomorrow. On the other hand, La Salle needs that leadership from Kib Montalbo. Aside from being a workhorse on defense, Montalbo always delivered for DLSU when needed. He provided timely baskets and defensive stops in crunch time especially vs FEU, NU, and ADU.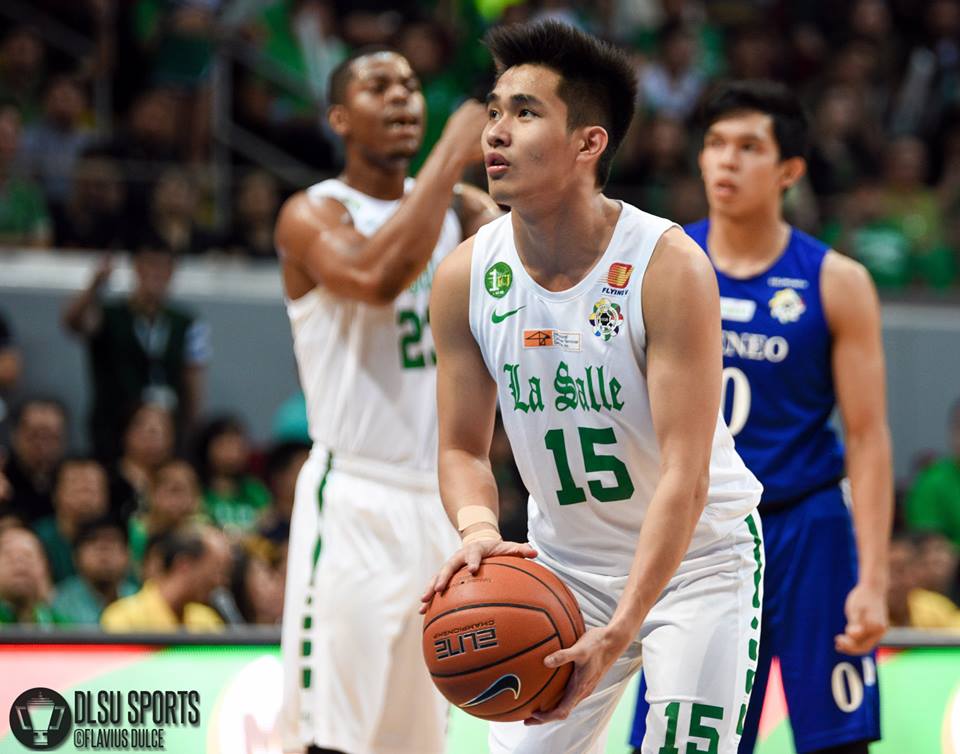 X-factor:
Camilla Saguin – Santi Santillan is the X-factor for me. For La Salle to be able to put a blemish on Ateneo's perfect record, DLSU needs support inside the paint. Not just on offense but especially on defense. It would be important for Santi to be able to establish himself on defense early in the game to minimize Ateneo's options on offense. We've seen flashes of how good Santi can be in rebounding during the first few games and DLSU will need his rebounding prowess against the likes of Ikeh and Ravena.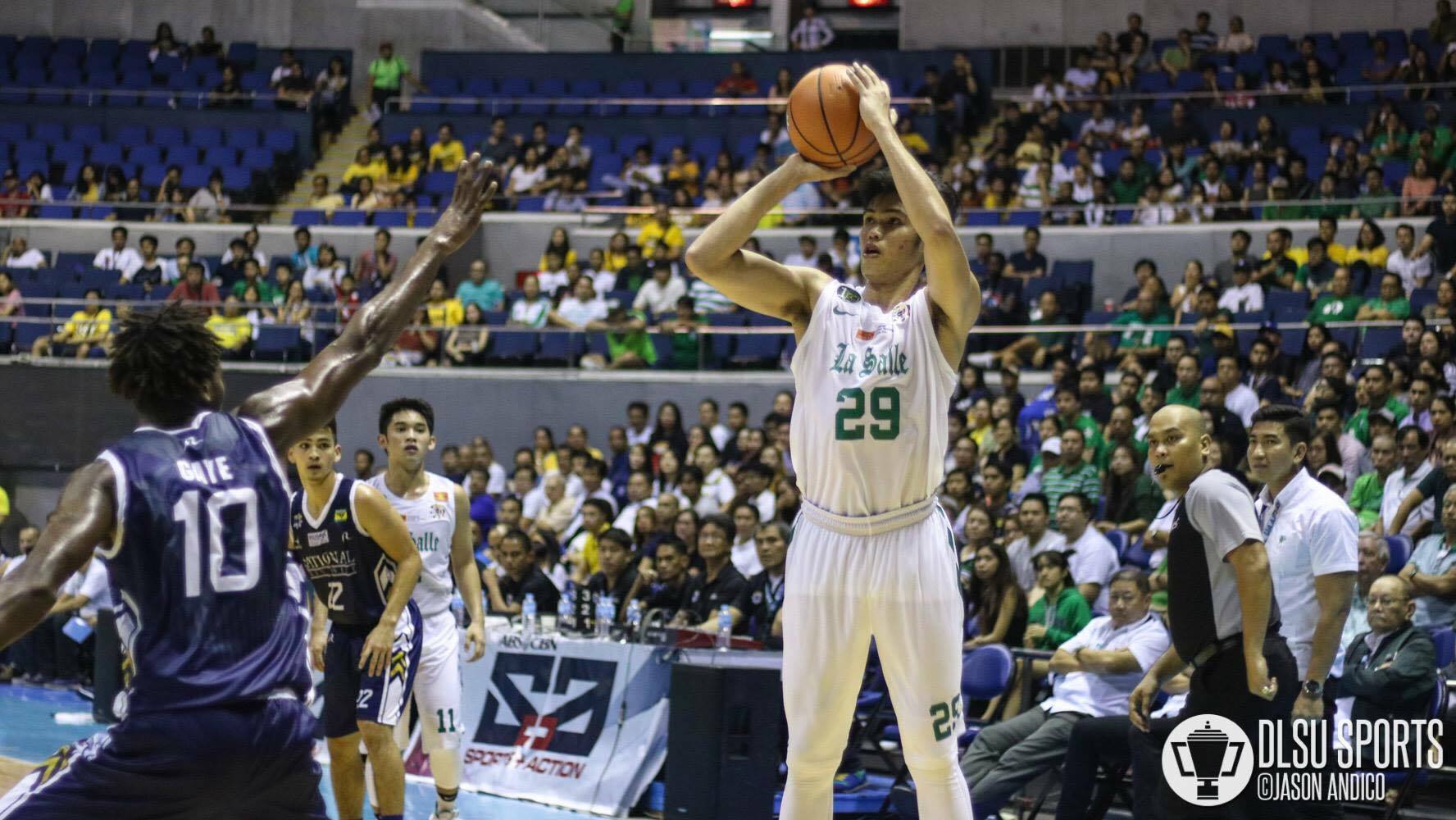 Khyte Mendoza – It has to be Santi Santillan. His nose for the ball when fighting for a spot to rebound is going to be so crucial for the team as he can secure the boards and provide multiple chances to execute. He's up against Ateneo's frontcourt featuring Chibueze Ikeh, Isaac Go, and Vince Tolentino to name a few.
Key match-up:
Camilla Saguin – Mbala-Ikeh will be a very good match-up. At the start of the season, we can already see how much Ikeh has improved. On the other hand, we have Ben Mbala whose season-low in scoring for this year is 29 points. Some have not even scored that much points in a game their entire career. I mean, how dominant is Ben? It's crazy. Even more fascinating is that he's doing everything at his own pace. Highly efficient numbers for that type of production. Yes, Ikeh improved but Mbala is on a whole different level. I believe it would be a good match-up. A good match-up that Ben will win hands down. I expect Ikeh to make it hard for Ben but at the same time, I expect Ben to remain patient and continue his incredible offensive run.
Khyte Mendoza – Say no more. Battle of the Giants: Ben Mbala vs Chiz Ikeh. Mbala has proven himself in the league so many times. On the other hand, Ikeh improved a lot in finishing around the rim and he benefited thanks to Coach Tab's system, plus he showed that can hit three's too. Still, Big Ben is going to have the upper hand.
Fearless forecast:
Camilla Saguin – Bold prediction would be a blowout win for DLSU.
Khyte Mendoza – It depends on who can control the pace, but of course, I got La Salle winning by a single digit.
Note: Opinions written here are from Camilla and Khyte alone. These statements do not reflect the Lasallian community and the whole DLSU Sports organization.