Specials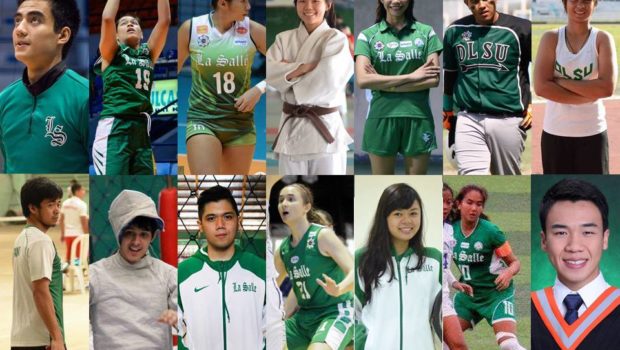 Published on February 7th, 2015 | by DLSU Sports
0
172nd Commencement Exercise: a salute to the graduates
DLSU Sports salutes you for fulfilling a successful college journey! This is what the men and women of DLSU Sports would like to say to all of the *fourteen athletes that walked the red carpet at the PICC and ended their hard fought undergraduate journey. We, however, are aware that our greetings hardly mean anything once compared to the greetings of your friends and teammates who you guys have spent time with during the greatest of your triumphs and saddest moment of weakness in your life.
With this in mind, we have taken the liberty to compile *letters containing messages for you, our dear graduating athletes, from your friends and teammates and coaches some as our way sharing this momentous moment with you. As you read the letters that are now posted before you, we hope you remember that this is more than a news article or a feature article but rather a collection of personal messages from those whom you have spent most of your time with during your college stay.
While for some of you this graduation may signal the end of your athletic journey in DLSU, we hope that you will always remember that your legacies will live on and remain in the hearts of the Lasallian community. Animo La Salle!

*The listed athletes are the once known to graduate this February 7th by the De La Salle University-Office of Sports Development. In the event that we miss some, we would just like to apologize.
*Some messages were edited by our writers, Michiko Alejandro and Victoria Chang, but rest we took extreme care not to damage the messages contained within.