Specials Published on November 16th, 2017 | by DLSU Sports
0
180th Commencement Exercises: A Salute to the Graduates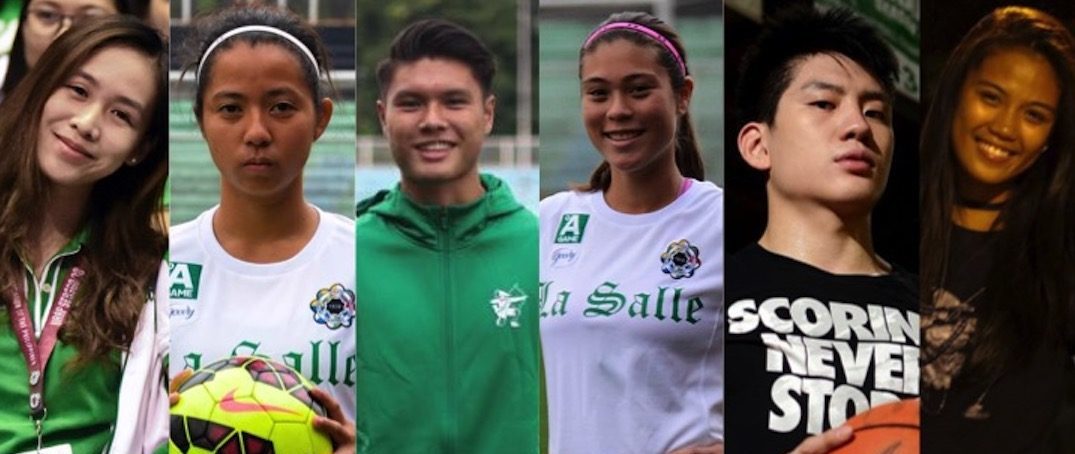 DLSU Sports salutes you for finishing your college journey! A month after the nine student athletes walked on the red carpet at the PICC last October 15, we would like to give thanks to them for the many years of bringing honor to DLSU.
In line with that, we have compiled messages from some of your teammates, coaches, and closest friends to cherish the end of another chapter in your life. As you read the letters that are now posted before you, we hope you remember that this is more than a news article or a feature article but rather a collection of personal messages from those whom you have spent most of your time with during your college stay.
You have prepared long and you have worked hard for this. Get ready to face the real challenges of the world as you leave our dear Alma Mater, Animo!
*The listed athletes are the ones known that graduated last October 15 by the De La Salle University-Office of Sports Development. In the event that we miss some, we would just like to apologize.
Special thanks to Ms. Grace Cura-Alhambra, as well as to all the student managers for assisting us in compiling the messages. Lastly, to our writers, Tricia Cruz and Naomi Imbang for the efforts of making this meaningful special article for the players who graduated.