Football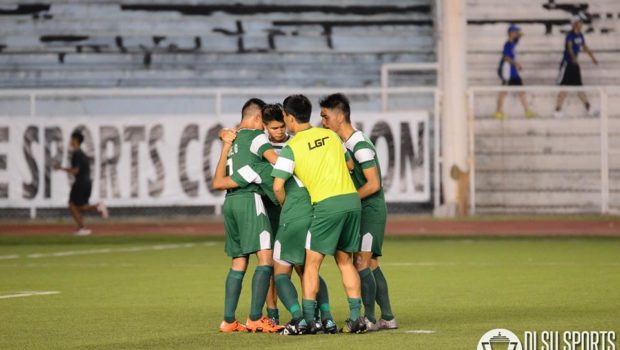 Published on April 28th, 2016 | by Nadz Gathercole
0
Green Booters lose to Ateneo in penalty shootout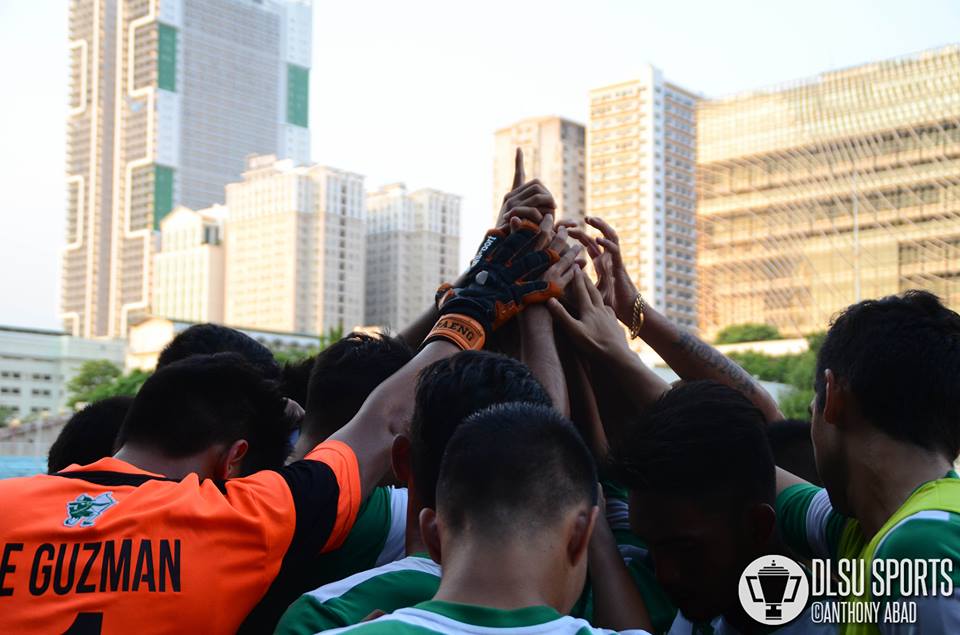 The De La Salle University Green Booters end their UAAP Season 78 campaign after a thrilling match against the Ateneo de Manila University with a penalty shootout score of 4-5 after setting a draw of 1-1 earlier today at the Rizal Memorial Stadium.
The Taft- Based team entered the match with Raphael De Guzman as the goal keeper, Noel Brago, Nathan Alcantara, and Gerald Layumas, and Nicholas Villacin as defenders, Jhoguev Ybanez, Gregory Yang, and Yoshiharu Koizumi as the midfielders, and Javier Romero- Salas, Inigo Gonzales, and Angelo Diamante, the captain, playing forward.
In the first half of the game, the ball spent most of its time in the green side of the court as the Green Booters combated the attacks of the blue eagles that were consistently at their peak of attack. However, early in the third minute of the match, team captain Diamante took a shot at the opponent's goal but went wide.
The Taft-based squad did not lose hope and in the middle of the first half of the game, the ball leaned to the side of the Ateneo Blue Eagles where Yang took multiple attempts on the goal but was caught by the keeper and was too strong. Goalkeeper De Guzman also staged his defensive skills as he caught the fast shots from the opposing team in the 25th minute of the game.
In the 36th minute of the game, the Green Booters were unable to stop the attack of Ateneo's Carlo Liay from digging the first score of the match from inside the box, lifting the score to a 1-0.
The second half of the match was in the favor of DLSU as G.Diamante scored in the 76th minute of the game as the ball was passed by Alcantara, raising DLSU's score to 1-1. Also, Gonzales, and Jed Diamante took shots but was rejected by the opposing team. The crowd went wild as G.Diamante was in the box, about to strike a shot with no defenders, but missed the goal.
An overtime of 30 minutes was given to both teams as the game finished with a 1-1 draw. During the given extension, the attacking instinct of the green Green Booters took place where team captain Diamante, Layumas, and Jose Montelibano went for the goal on multiple occasions but was blocked by the defenders of the Ateneo Blue Eagles.
A penalty shootout was called in as a sudden death to break the draw of the Green and Blue rival teams with Ateneo taking the first penalty. The match concludes with Ateneo's goal keeper Oracion saving the 5th ball from Montelibano of DLSU, ending the tie with a 5-4 score. The Green Booters might have lost, but the Lasallian fighting spirit was in full display and they fought hard until the very last second of this nail-biting game.