Green Archers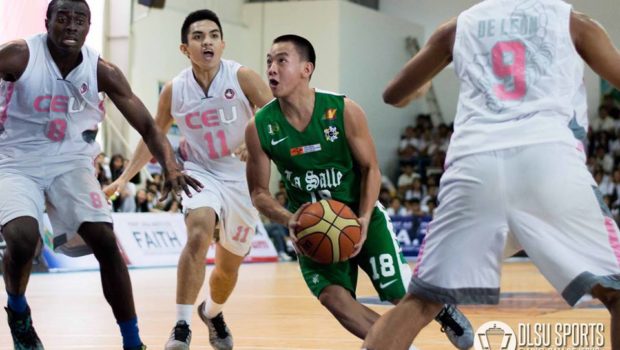 Published on November 10th, 2014 | by JC Gonzales
1
Balanced attack fuels Archers, cruise over CEU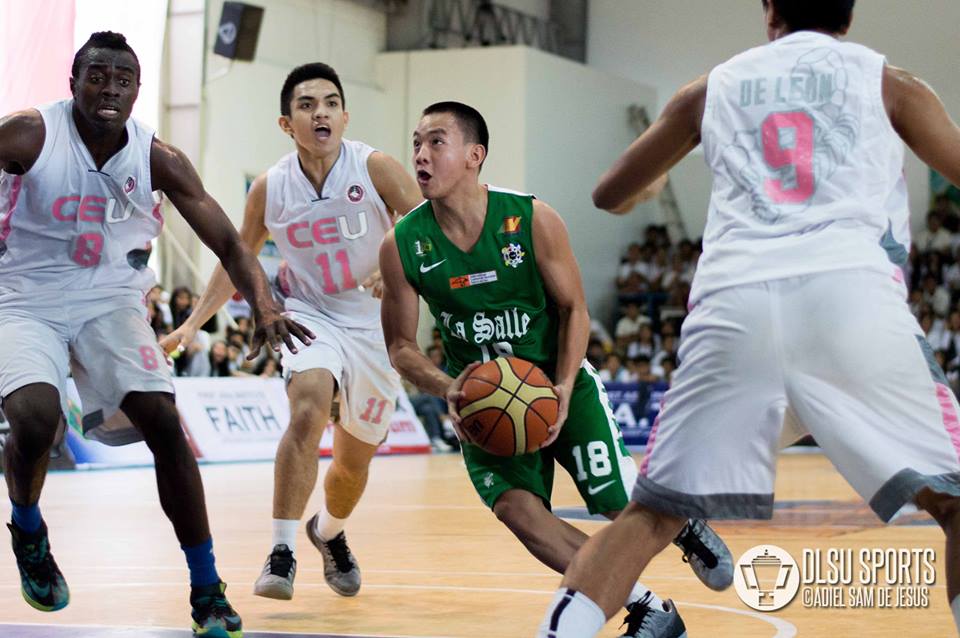 From the opening tip until the final period, the Green Archers pounded on the CEU squad 79-56 to remain unbeaten and advance to the PCCL Elite 8 round to be held on Cebu.
Jeron Teng anchored the offense for the Taft-based squad with 14 points all scored in the first three quarters. Thomas Torres added 13 markers.
Good passing and floor spacing worked wonders for La Salle as their halfcourt sets were effective against the lacklustered CEU defense. Ben Mbala finished the first quarter blast with an impressive baseline dunk while Teng found an open Matt Salem off an impressive crossover to end the first half with a buzzer-beating triple.
The Scorpions opened the second half with their version of pressure defense which shifted the game to a more physical atmosphere. The Archers would respond with excellent ball denials that led to a fury of fastbreak layups that broke the game wide open. They built their largest lead at 70-37.
The bench players provided quality minutes in the late stages of the game to hang on to the lead led by Larry Muyang's underneath stabs and triples from Terence Mustre and Matt Salem.
All 13 but newcomer Joshua Torralba contributed offensively for La Salle. Torralba suffered a minor knee injury in the second quarter but was reported to be fine after the game.
The Cebu PCCL games will be held on Cebu Coliseum as the Archers will face SWU on the Elite 8 round on Thursday, at 4pm.
The scores:
LA SALLE (79) –  Teng 14, Torres T. 13, Salem 8, Tratter 7, Rivero 7, Mbala 7, Pascual 6, Muyang 6, Bolick 5, Mustre 3, Andrada 2, Montalbo 1, Torralba 0.
Quarter scores: 23-14, 40-24, 68-37, 79-56