Basketball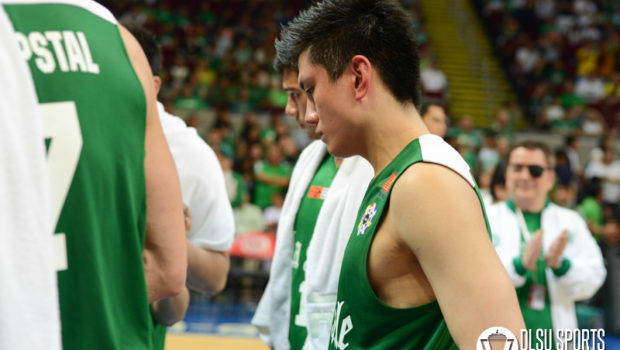 Published on September 21st, 2014 | by DLSU Sports
1
No Déjà Vu: Archers slip to third after FEU loss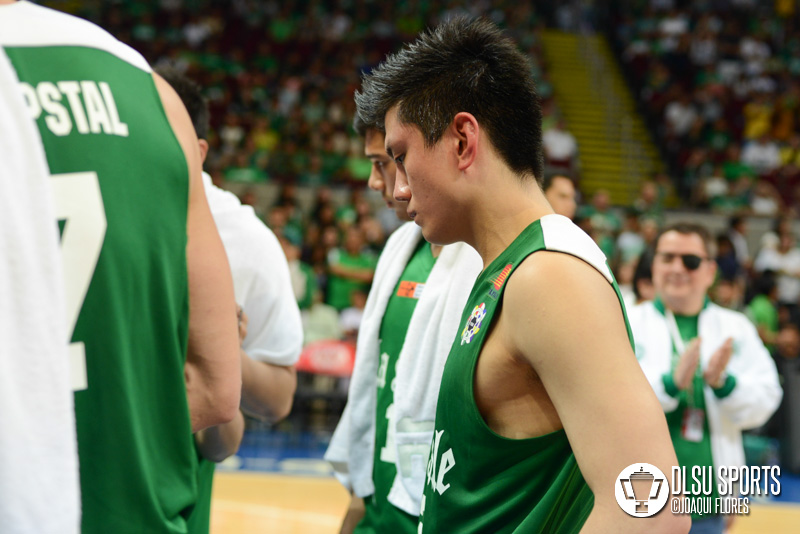 Last year, the Green Archers won the playoff for second place against the then Terrence Romeo-led FEU Tamaraws. However, history did not repeat itself.
A 65-60 loss to basketball rivals Far Eastern University Tamaraws marred the championship defense of the Green Archers, who are now officially in third place in the UAAP Season 77 men's basketball tournament following Sunday afternoon's result.
Jason Perkins led La Salle with 15 points and 13 rebounds while Almond Vosotros chipped in 13 points and dished out 2 assists. In addition, Jeron Teng had 8 points and 8 rebounds.
La Salle played on the back foot for most of the game in a rematch of last year's semifinals. FEU began the game with an extra spring in their steps, sailing to a slight 15-12 lead. It could have been more if not for the Lasallians' stiffened interior defense.
In the second quarter, the Tamaraws launched a 12-2 run to stretch their lead at 27-14, the game's widest gap. A gradual scoring input by the Archers trimmed it to single digits but Carl Cruz's triple restored it to 12. The champions mustered enough strength offensively for them to only trail by eight at the half.
In the second half, Arnold van Opstal operated on the inside to narrow the disadvantage to four but the Tamaraws quickly acted to bring it back to 12 midway in the third. Known to erase deficits rapidly, La Salle picked up a 19-7 run with a hat trick of Vosotros threes fueling it. Tolomia's buzzer-beating triple enabled the Tamaraws to go up by three.
The fourth quarter had a see-saw, low-output complexion with both teams tasting leads not more than five. Tied at 60-apiece in the last two minutes, Tolomia pounced on a fastbreak and drew a trip to the stripe. He only split but the slim advantage saw FEU in a more comfortable zone as miscues plagued both teams at crunch time.
After a costly La Salle turnover, Cruz was wide open and his shot went in while also earning a trip to the free throw line as he was fouled by Vosotros. Down by four, the Archers failed to convert on the ensuing possession and Teng spent his last foul, an unsportsmanlike one, on Cruz who only needed to score at least one to totally iced the game and the twice to beat incentive.
Box scores: 
FEU (65) – Tolomia 19, Belo 15, Cruz 7, Pogoy 7, Jose 6, Inigo 4, Hargrove 4, Dennison 3, Tamsi 0, Lee Yu 0, Escoto 0.
DLSU (60) – Perkins 15, Vosotros 13, Teng 8, N. Torres 8, Van Opstal 7, Montalbo 6, Sargent 3, T. Torres 0, Rivero 0, Salem 0.
Quarter scores: 12-15, 24-32, 50-53, 60-65.