Basketball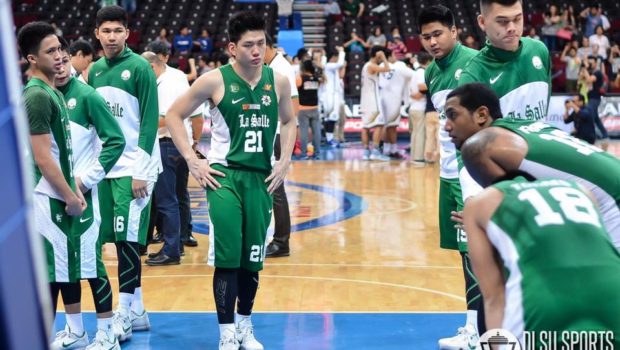 Published on October 28th, 2015 | by Denise So
0
Archers stymied by Bulldogs 81-73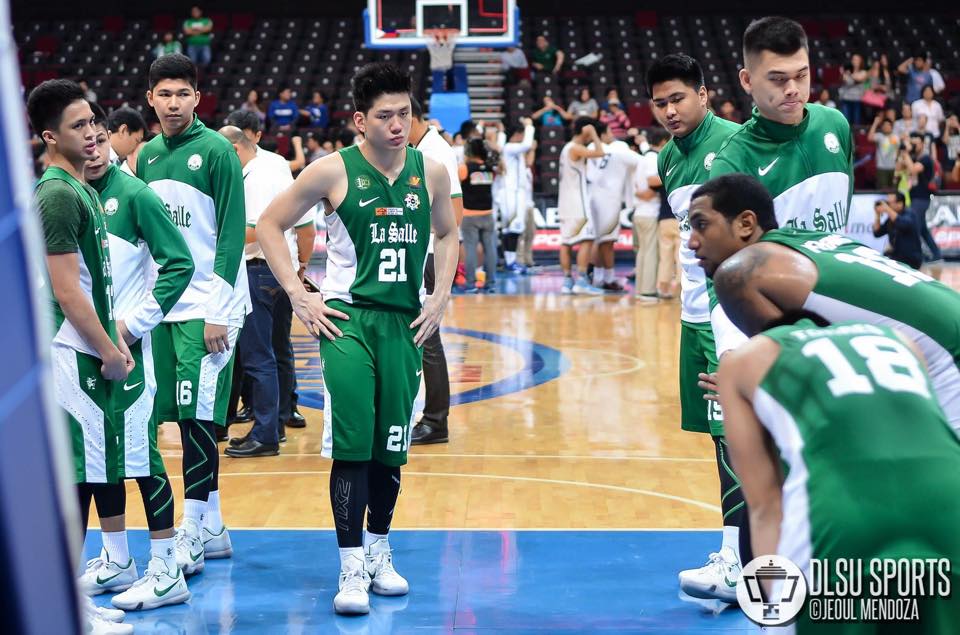 Today, the 78th UAAP campaign of the Green Archers careened perilously towards the brink with an 81-73 loss to the defending champions, the National University (NU) Bulldogs. With this win, the Bulldogs are virtually snapping at the heels of the reeling Archers in the race for a slot in the final four.
The Archers started the game aggressively as Teng put up consecutive baskets for La Salle. NU's Alolino and Javelona answered back with their own to put the Bulldogs ahead. The Bulldogs continued to challenge the Archers' offense rendering the Taft-based squad trailing by four at the end of the first, 14-10.
Green Archer Navarro opened the second quarter with a shot from beyond the arc, followed by another trey from Caracut to take the lead. The Bulldogs however, answered with a 9-0 run until Caracut shot another three-pointer to end La Salle's drought. NU pressured the Archers' offense with double teams but the Archers were able to maintain enough composure to cut the Bulldogs' lead 32-30, at the end of the second canto.
The tide swung over to La Salle's side as the Archers went on 13-0 run to take the lead, 43-32 early in the third frame. Unfortunately, the Bulldogs refused to be left behind as they went on an 11-0 run of their own. Consecutive jumpers from Caracut and an and-1 situation for Perkins kept the Archers on top. NU's Alejandro answered with his own jumper but the Archers had enough breathing room to keep their lead, 53-49.
The Bulldogs gained back the lead with six minutes left in the game after Alejandro attacked the archers with baskets and treys. Teng, Torres and Caracut attempted to keep their team afloat as they shot in baskets. A clutch three-pointer from Torres with 44.4 seconds left in the game cut NU's lead to two. However, NU's Aroga was able to score for his team. La Salle resulted in fouling the Bulldogs to stop time but the defending champions were able to convert, ending the game 81-73.
Jeron Teng led the team with 25 points, 6 rebounds and 2 assists, Jason Perkins put up 10 points, 15 rebounds and 5 assist while rookie, Andrei Caracut also contributed 18 points for the team. On the other hand, NU's Rodolfo Alejandro led his team with 25 points.
La Salle's season now stands on the edge with difficult games looming ahead. The first being November 8th's task-force-delta firestorm against archrivals Ateneo De Manila Univeristy (ADMU) Blue Eagles at 4:00 pm in the Araneta Coliseum.