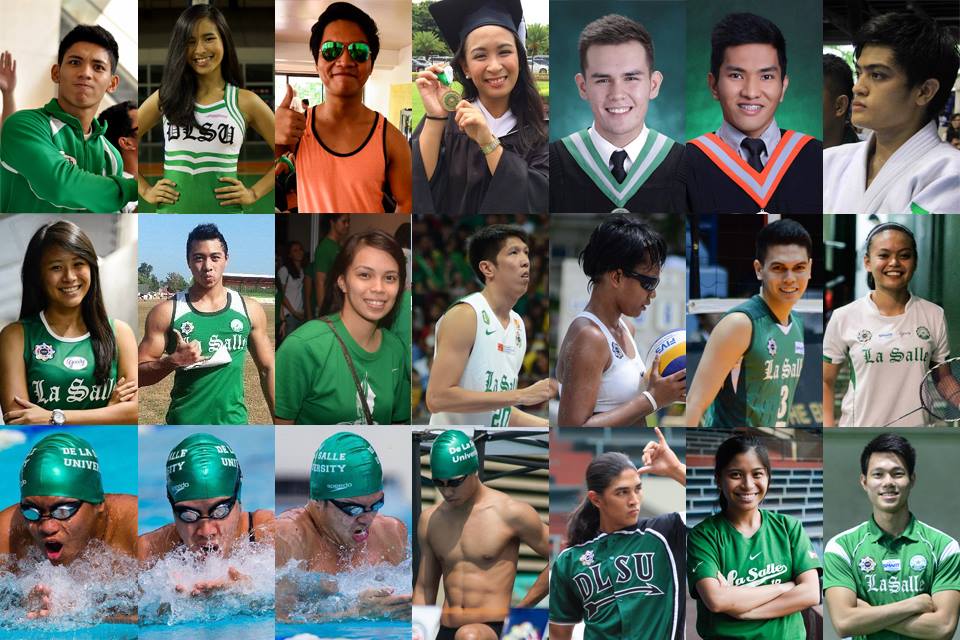 DLSU salutes you for successfully finishing your college journey. While late, this is still what the men and women of DLSU Sports wish to tell the 21 athletes who graduated last Saturday after many years of bringing honor to DLSU.
While we once again realize that a congratulations from unknown faces might not mean much, we have once again taken the liberty of compiling messages from some of your teammates and closest friends to cherish the end of another chapter in your life. As you read the letters that are now posted before you, we hope you remember that this is more than a news article or a feature article but rather a collection of personal messages from those whom you have spent most of your time with during your college stay.
While for some of you this graduation may signal the end of your athletic journey in DLSU, we hope that you will always remember that your legacies will live on and remain in the hearts of the Lasallian community. Animo La Salle!
[tabgroup]
[tab title="Animo Squad"]

[/tab]
[tab title="Archers"]

[/tab]
[tab title="Batters"]

[/tab]
[tab title="Judokas"]

[/tab]
[tab title="Paddlers"]

[/tab]
[tab title="Shuttlers"]

[/tab]
[tab title="Spikers"]

[/tab]
[tab title="Tankers"]

[/tab]
[tab title="Tracksters"]

[/tab]
[/tabgroup]
Special thanks to Bryan Dimalanta, Michiko Alejandro and Naomi Imbang for assistance and Ang Pahayang Plaridel and Mr. Jijo de Guzman for allowing DLSU Sports to use their photos