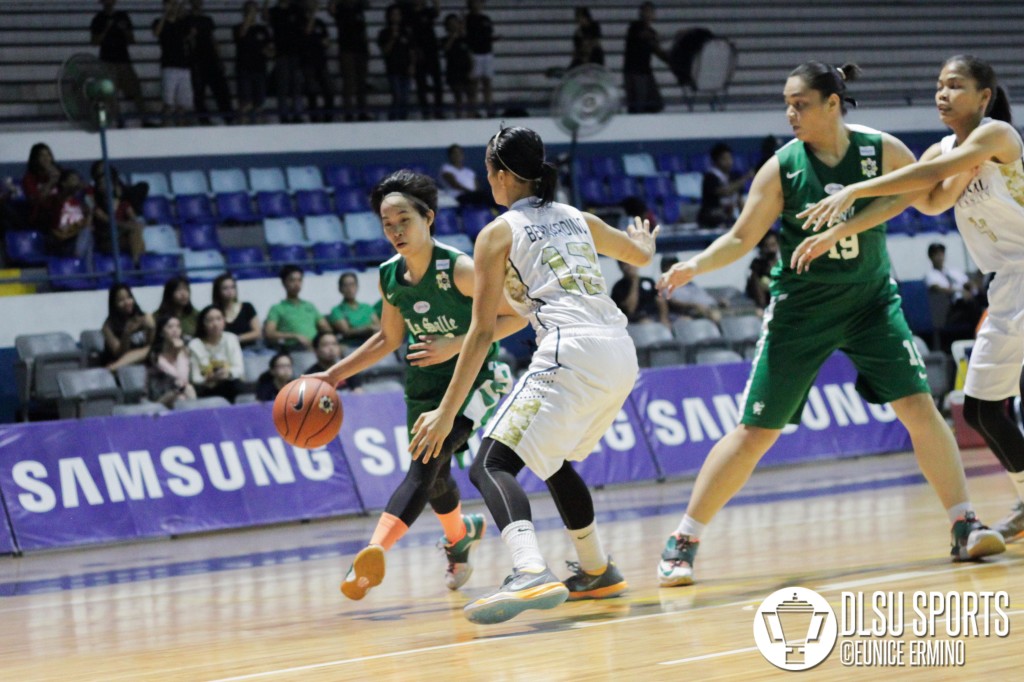 The De La Salle Lady Archers suffered their first defeat in the hands of last season's runners up the NU Lady Bulldogs, 77-55.
NU started the game with a barrage of points inside the paint, which gave them an early lead. Lady Archers Inna Corcuera and Nicole Garcia tried to keep it with baskets in the paint but Bernardino kept scoring for the Lady Bulldogs. Antiquiere hit a triple with just a few seconds remaining in the quarter to give National University a 23-14 lead after the first.
The 2nd quarter did not go any better for the Lady Archers as NU scored from all over the court. NU's lead ballooned to 19 midway through the quarter via triples from Antiquiere and inside baskets from Bernardino. DLSU gained a little momentum towards the end of the first half to cut NU's lead to just 16 after 2 quarters.
At the start of the second half DLSU was able to crash the boards but failed to convert in the offensive end. The Lady Archers had a lot of open looks from behind the arc but their shots were not falling. DLSU applied the full court press more aggressively in the latter minutes of the 3rd quarter and was able to cut the lead to just 12 points but gave up too many offensive boards to the Lady Bulldogs and the lead was up to 18 at the end of the quarter.
The fourth quarter was a huge quarter for the NU Lady Bulldogs as they dominated both the paint and the perimeter. NU decoded DLSU's choking press defense which led to quick baskets inside the paint. La Salle simply had no answer to the blows that NU was giving them as they succumbed to the Lady Bulldogs 77-55.