Animo Squad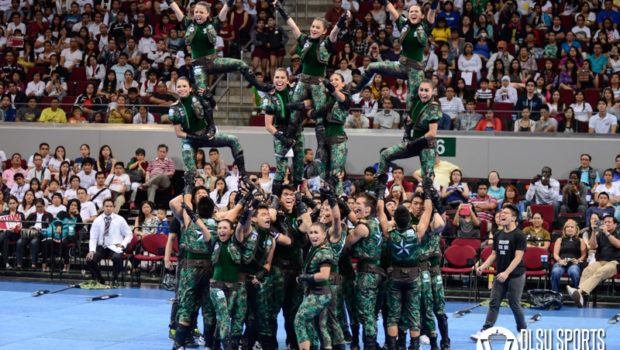 Published on September 13th, 2014 | by Michiko Alejandro
0
Believe in the Animo Squad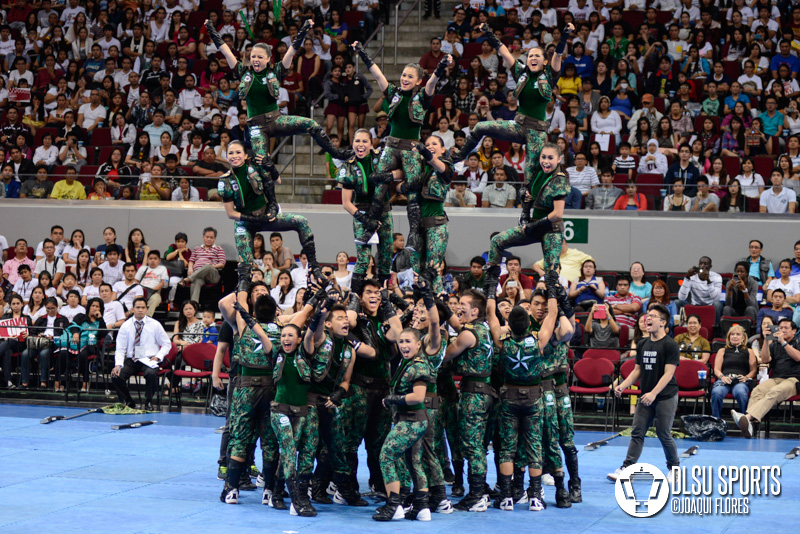 The DLSU Animo Squad is more than ready to perform their well-planned routine on the afternoon of September 14, 2014, at the Smart Araneta Coliseum. From a military-themed routine last year, the coaching staff combined their ideas to generate a new theme to showcase this year.
Although a lot of the veterans have graduated, it does not hinder the Taft-based squad in making big steps of improvement. A couple of podium finishes in the past three editions has established the Animo Squad as the dark horses of UAAP cheerdance.
"Mahirap talaga sa simula. Pero dahil sa teamwork and perseverance kaya naging successful kami," shared Jaymes Saez, the captain for two years and a graduating Engineering student.
Honing the new breed of members through step-by-step training from basic to advance skills needed is one of the preparations in executing their harder routine this year. Everyone helps each other to bring out the best in them.
They may not have recruits unlike other schools, but they have passionate members and one of the best coaching staffs that work hand in hand to perform an outstanding routine on Sunday.
"We have better gymnastic skills this year. If the routine will be performed flawlessly, I strongly believe that we will end [up] in [the] top three," claimed Coach Rhufa Rosario, the Animo Squad's head coach.
Come what may, the DLSU Animo Squad will not fail the high expectations of the entire De La Salle community. Everyone in the team sacrificed their time and effort to achieve their common goal-to bring home the medal and the pride to our Alma Mater.
Animo La Salle!