Baseball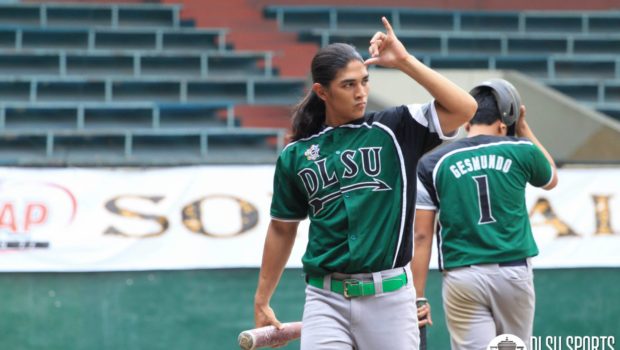 Published on February 20th, 2015 | by Deion Bandril
0
Bombs Away: DLSU Green Batters smash the AdU Falcons 11-5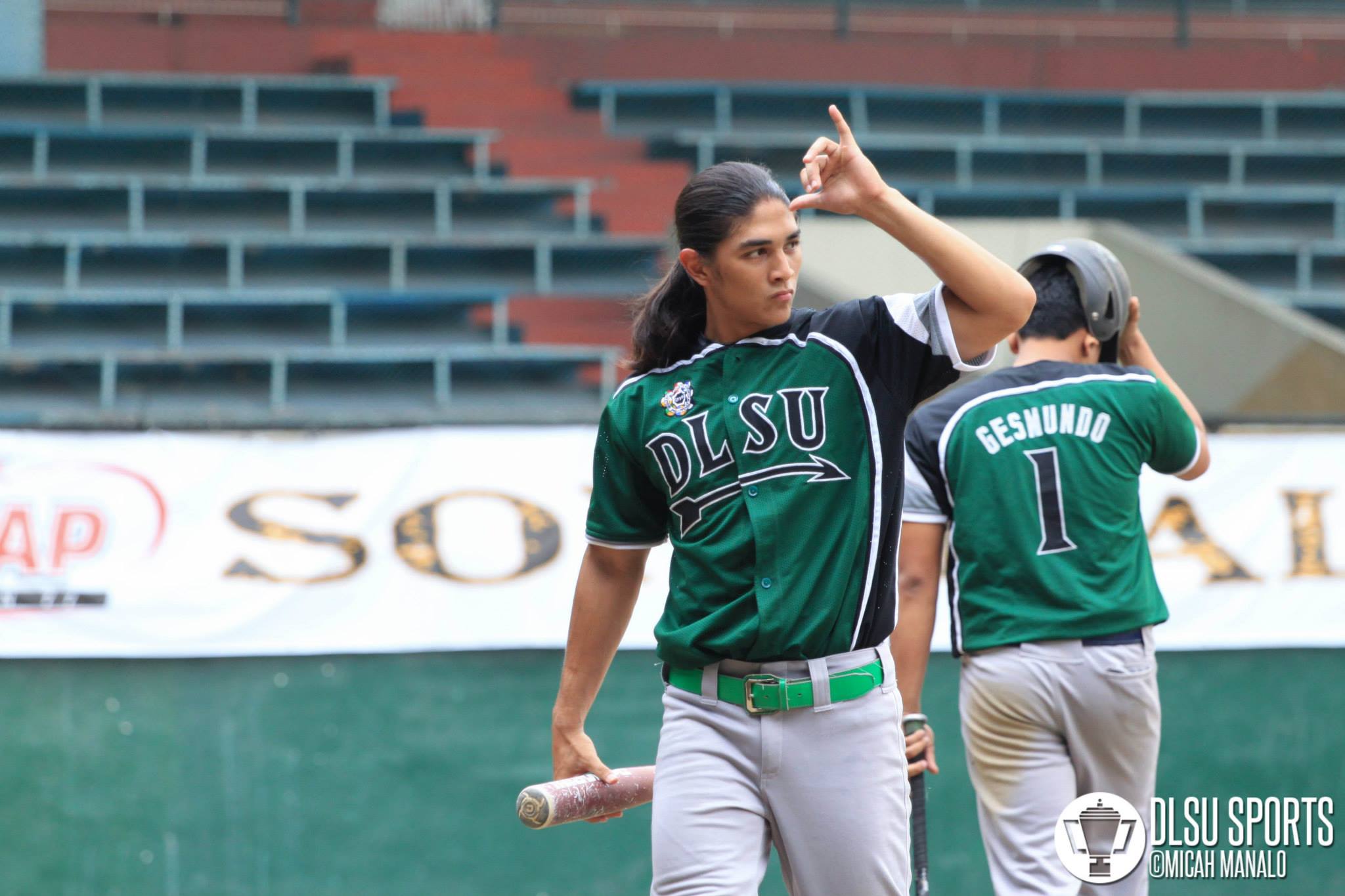 The DLSU Green Batters pound the Adamson Falcons, the final score was 11-5. The game was held last February 19, at the Rizal Baseball Stadium. After having bombed the Falcons, the La Salle heavy hitters are starting to heat up through this second round.
Carlos Laurel and Dino Imperial were standouts in this matchup. Laurel made 2 runs, stole few bases, and pitched the last three innings. In the last three innings AdU was scoreless through Laurel's excellent pitching. Imperial on the other hand bolstered the team's offense. He made 3 big RBIs which helped Gabriel Pineda, Carlos Laurel, and Carlos Muñoz gain a run. Imperial was able to score a run coming from a RBI from rising rookie Francis Gesmundo.
First inning started in a medium pace on the Batters' side. They were only able to make one run. That run was made by Paolo Salud was assisted by Gabriel Pineda's RBI. The hitters of La Salle were able to connect but the defense of Adamson stopped them. Laurel's fly ball was caught, Pineda was tagged during the play, and lots of defense was played by the Falcons.
The opposing squad looked tougher than usual, since AdU just came from a win by defeating the UP Fighting Maroons. Great defense was done by the Falcons and also wonderful offense. Capitalizing on some outfielder errors, they were able to make three runs. This then led the Taft-based squad to focus and look to limit their errors and began hitting bombs.
Second inning came and the Green Batters looked to spark the offense. This led to a three run rally made by Francis Gesmundo, Cholo Dominguez, and Joaquin Bilbao. They also toughened up their defense by rendering AdU scoreless on that inning. Boo Barandiaran had the pitching duties until the 4th inning. Both teams would then be scoreless at the third, while AdU makes a single run on the fourth inning.
Pitching duties were handed over to team Captain, Carlos Laurel, by the bottom 4th; team veteran Paul Naguit replaced Joaquin Bilbao as catcher. This would later prove as a pivotal moment by the bottom 5th for DLSU.
On the 5th inning, that's where the bombs started dropping. The DLSU Green Batters made a five run rally against the Falcons. Everyone started hitting bombs and AdU's defense just couldn't catch up. Those runs were made by the usual suspects Carlos Laurel, Gabriel Pineda, Carlos Muñoz, Dino Imperial, and Francis Gesmundo. The team looked pumped up and looked to carry all this momentum going to the last innings.
On the defensive side of DLSU, catcher errors were made. Paul Naguit made two questionable errors; he threw the ball too high on both errors. Coach Orillana jokingly commented, "Nabigla yun siguro si Paul noong 5th inning. Naka-ilang Red Bull siguro yun."
The Bomb Squad would then continue this momentum on the 6th inning by making two more runs by Carlos Laurel & Carlos Muñoz with the help of Dino Imperial's RBI. By that time, the Falcons upped their defense by matching the Batters' play. Carlos Laurel would continue pitching at the last innings in which the Taft-based squad solidified their defense. Both teams would then be scoreless throughout the late innings. The Green Batters prevail as they finish the game 11-5.
Coach Joseph Orillana was elated that his team's hitting plan started early. He had some mixed reactions on how the last innings ended. "Early innings, pumokpok agad kami. Naka-hit agad kami para maka-run sa bases at eventually maka-score through hitting. Okay lang naman, kaso nabaliktad yun noong last threee innings na. Doon naman nag lie low yung team. Sabi ko 'Di pwede, dapat we start strong, we finish stronger.'"
Coach Joseph was proud to say that his team has started to master defense. He liked how his team limited their errors throughout the game and how the team acted on every play. Coach knew AdU came into this game looking to win after that intense game they won over UP. That is why he was overjoyed that his team was able to take the Falcon's momentum away and made them work throughout the whole game.
The DLSU Green Batters would next face a hungry UP Fighting Maroons team. UP upset the ADMU Blue Batters in what was an instant UAAP classic. Big momentum is on the Maroons' side, this would prove to be an exciting matchup for the Green Batters. They are set to clash on February 22, on the same venue.