Judo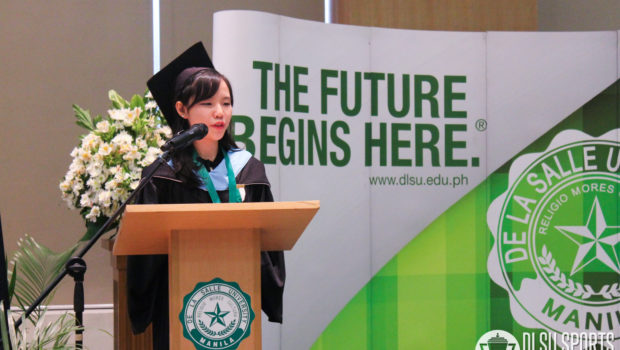 Published on February 4th, 2015 | by Kim Leong
0
Breaking stereotypes: Lady Judoka bags academic gold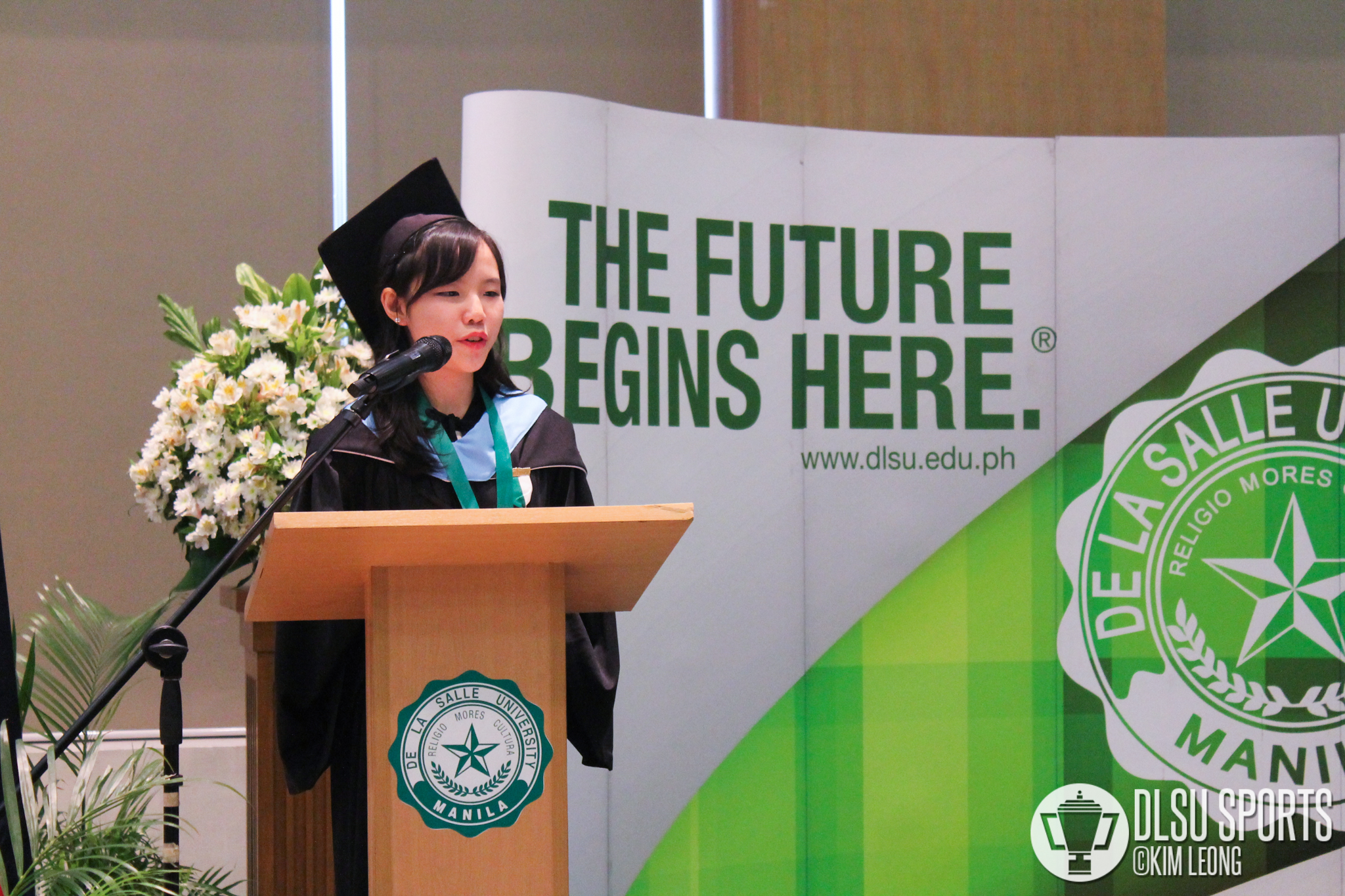 "An athlete can never excel in academics."
For most of us, this has already been a widely believed thought due to a variety of reasons; this stereotype however was famously challenged last year by swimming star Johann Aguilar of the DLSU Green Tanker who graduated with the distinction of being the latest athlete to graduate with a Latin honour, magna cum laude (with great honour) with a stunning CGPA of 3.62.
The challenge against this stereotype however has not ended with Aguilar's farewell as another one of DLSU beloved athlete is poised to make history after successfully chasing for a far larger price, the extremely elusive academic distinction known to us as summa cum laude (Latin for with the highest honour) which requires at least a CGPA of 3.80.
Balanced commitment
In a noteworthy display of balanced commitment, the Lady Judokas' very own lion-hearted Samantha Gaerlan has proven that her excellence does not stop in the Japanese art of Judo but goes far beyond the physical to also manifest in the world of academics and intellect.
Embracing an awe-inspiring final cumulative grade point of 3.897, the soon to be Early Childhood Education graduate is poised to grab hold of not only the distinction of the latest athlete to embody the virtues of a proper Lasallian student-athlete, but also to grab the distinction of being the first ID#111 athlete to graduate with the academic gold in tow if not the first during DLSU's 172nd Commencement Exercise.
Asked about his reaction to the Lady Judoka's situation, Green and Lady Judoka Head Coach Samson Bernales shares his amazement at the Judokas' position, he explains that the Judoka in question has shown tremendous control of both sides of her student life as she achieved academic excellence all while never missing a single day of training except when deemed necessary by the occasional family events. A statement seconded by DLSU Lady Judokas Team Captain Marjorie Santiago who also shares her amazement at the judoka's commitment in both sports and studies regardless of the difficulty in training.
Asked how she manages to balance her studies along with training, a lively Samantha Gaerlan shares that she makes it a point to make use of free time to study or at least to summarize her readings, an answer seconded by Green Judoka David Gordon.
She further shares that besides taking full advantage of free time, she also makes use of numerous reminders in her phone as well as her work desk to continuously remind her of quizzes, assignments, and projects which she makes a point to finish at least three days before the deadline for projects and the day before for ordinary assignments.
Time to help
Green Judoka Benj Bolongaita also shares that the judoka in question has also been very active in helping her teammates who may need her help. Bolongaita further expresses that he himself has been a recipient of help from the joyful and helpful judoka.
Ivan Oleta also shares that besides academic help, Samantha Gaerlan has gone beyond the call of duty as she is also a friend one can extremely depend on to help regardless of the nature of the problem. Teammates Precious Benablo, Angelica Recarro, and Chesa Carandang along with Green Judokas Vince David also shares that her attitude in regard to helping those who need her help is also one of the reasonswhy she is a fine role model for athletes besides her perseverance in maintaining a balance between her studies and training.
Role model for all
Asked to comment on her display of commitment, DLSU-OSD Academic Coordinator Grace Cura-Alhambra shares that the office is tremendously proud to have athletes like her. She further shares that athletes like Gaerlan are breaking new ground in proving that athletes can indeed excel in the field of academics.
DLSU-OSD Director Emmanuel Calanog also shares his joy at the news of an athlete graduating as summa cum laude as well stating that athletes like her can be role models that could inspire other athlete to take the leap to excel not only in their respective sports but also in their respective educational field. He, however, shares that athletes like Gaerlan and Aguilar could also influence ordinary students to take that extra leap to really reach their true potential, a statement Grace Alhambra also deeply believes in.
Asked about how she feels on possibly being the first athlete to graduate summa cum laude, a reminiscing Gaerlan shares that it would really be an honor and give her a sense of accomplishment to further justify her one term extension to compete in the UAAP, possibly for one last time, where she expressed sadness in only winning bronze.
(with reports from Green and Lady Judokas Asst. Coach Keith Ver)