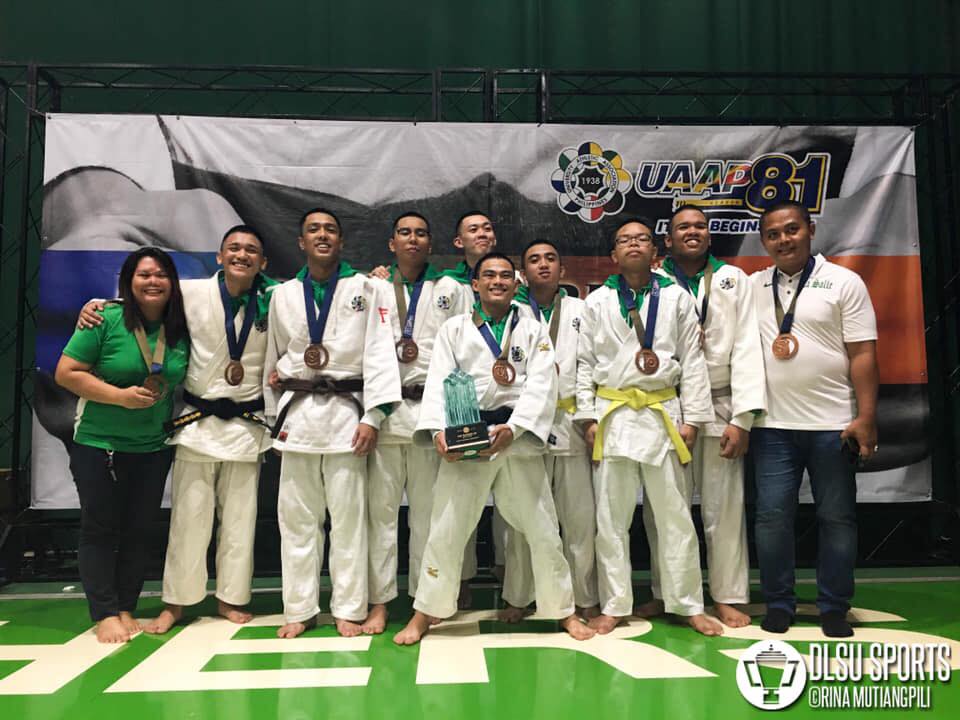 Written by: Trinity Matias and Jennifer Serrano
Day 1
The De La Salle University Green and Lady Judokas came prepared as they fought with pride and glory in their very own nest as the UAAP Season 81 Judo Meet was held in the 9th floor of Enrique Razon Sports Complex, last December 8 and 9.

For the first day of the competition, the men and women in green and white clinched 4 medals: 1 gold, 2 silvers and 1 bronze.

Green Judoka Ezra Malanos reached the finals of the -81kg category in the men's division where he was up against Ateneo's Henry Marguiles. In the end, Malanos secured a silver medal finish as Marguiles finished the match with an ippon. Meanwhile, in the -100kg category, two-time Half Heavyweight Champion Keith Reyes clashed against University of Santo Tomas' George Kim in the battle for gold. Reyes fought hard to defend his crown, yet unfortunately, Kim pulled through and won the first place finish. Other Green Judokas who also battled on the first day of the meet were Lester De Guzman for the +100kg and Franco Maloles for the -90kg category.

For the Women's Division, Lady Judoka Charmea Quelino won DLSU's first gold medal in the competition. Quelino outlasted Almira Ruiz from UST in the finale of -57kg category. Clinching another medal for the Green and White was Lady Judoka Carmila Cadorna who won bronze in the -48kg category. Competing also for DLSU was Lady Judoka Maria Mikayla Yambao in the -52kg category.
Day 2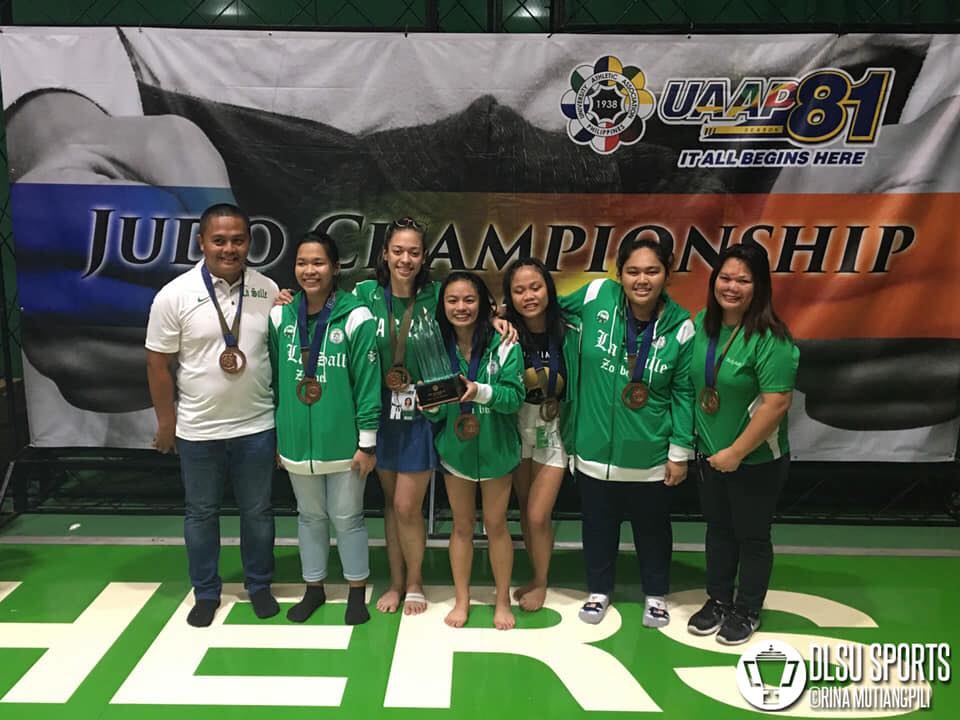 As the second day of the UAAP Judo Meet for Season 81 commenced on December 9, the eagerness and determination for a spot in the podium intensified for all teams, especially the DLSU Judokas.
The Lady Judokas battled their way into the grueling showdowns and pair-ups as Mary Tyler Brillo made her way to earn DLSU a bronze medal for the -78kg division alongside Khrisha Rotario UST. This adds to the achievements won by Camille Cadorna and Charmea Quelino from the first day, making the Lady Judokas earn 3 medals overall.
As for the Green Judokas, the event for the -55kg division ended with David Alexander Gordon placing first runner-up earning a silver medal as University of the Philippines' Sean Panganiban bagged gold after the intense battle. For the -66kg division, on the other hand, DLSU's very own Adrian Josef Perillo received a bronze medal as he shared the podium with Jeunesse Ong from UST. All in all, the Green Judokas were able to bag 4 medals for the tournament.
Overall, the DLSU Judokas garnered seven medals: 1 gold, 3 silver, and 3 bronze making them clinch the third runners-up for both the men's and women's division. With their achievements and determination, this served as a humbling experience as well as a reason for them to work harder than ever for the next season.