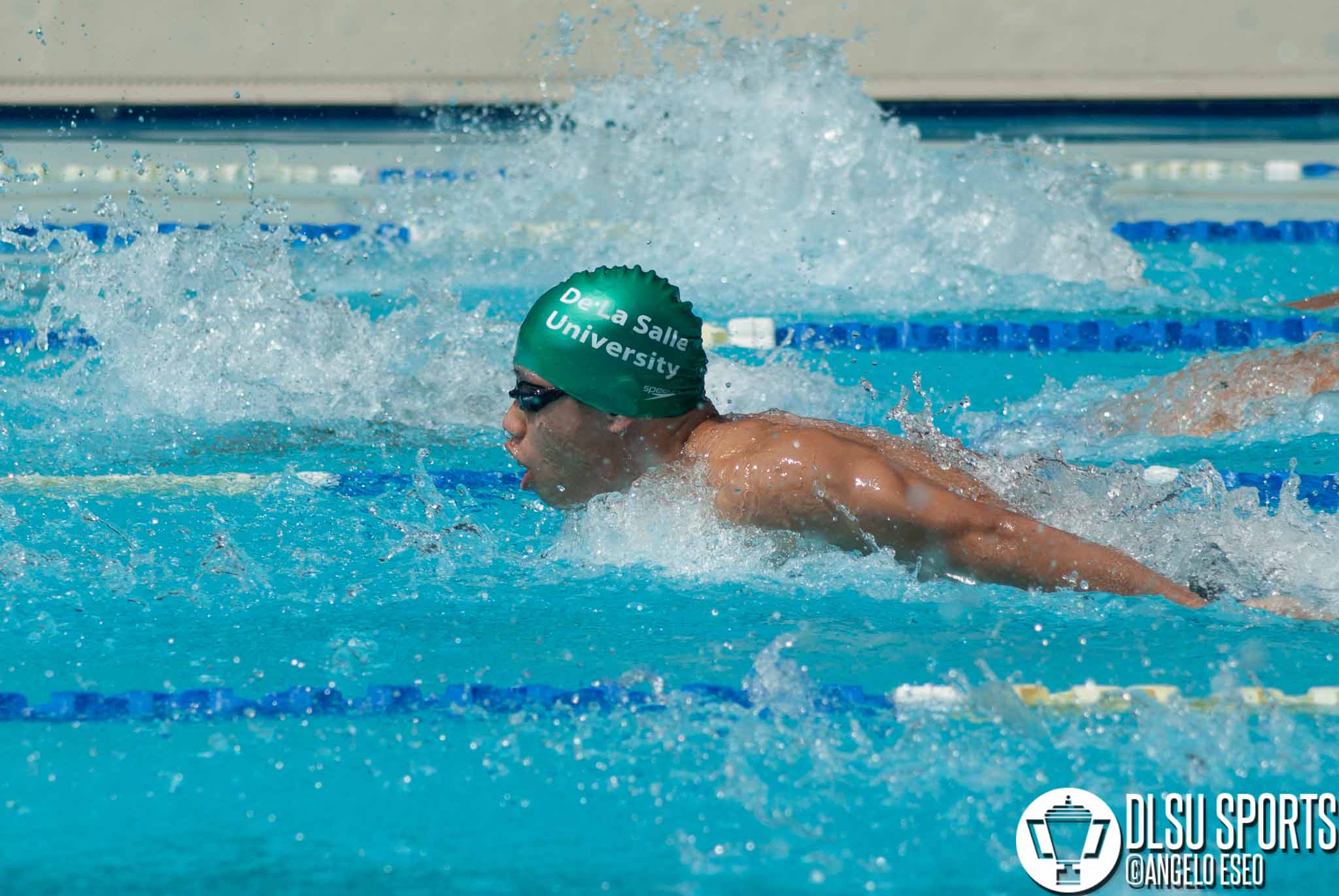 Filled with optimism, the Green and Lady Tankers plunged into the waters of Rizal Memorial Swimming Stadium last Thursday, October 2, for the UAAP Season 77 Swimming Tournament. Three days after, the Tankers occupied the middle third of the six-university pile alongside UST.
La Salle's women's team scored a podium finish at third with 121 points while the 159-point haul of the Green Tankers earned them fourth place.
The green-and-white teams slipped behind fellow aquatic powerhouses Ateneo and UP in Day One. As a result, La Salle's contingent was locked in a thrilling duel with UST's Tigersharks for third in both men's and women's swimming events.
In the end, the Green Tankers produced a gold medal courtesy of the quartet of Joey Porove, Red Silvestre, Miggy Narciso and Pierce Beltran in the 200 meter freestyle relay. Five silver and four bronze medals also decorated the Green Tankers. Unfortunately, three other teams claimed more points than the considerably young DLSU team.
The women's team also had trouble keeping pace with swimmers from other schools but displayed flashes of brilliance in some events which saw them take a third place finish anew, just behind champions Ateneo and runners-up UP. Sabrina Ilustre bagged the sole gold medal for DLSU in the women's 200 meter breaststroke. A silver and two bronze medals were also collected by the team in a division virtually dominated by blue and maroon.
Captains Kito Zialcita and Raissa Teaño were pleased with the tournament's outcome after both teams faced a rebuilding process this year with their seasoned veterans already gone. Although falling a notch behind expectations, the Green Tankers did Zialcita proud after a competitive performance against the competition's top dogs. "It did not go as predicted but my goal for my team was just to give it our all and compete with the best." He also sees a bright future for the team that he has now forsaken after playing his last UAAP tournament. "I see [swimmers from] our lower batches are really strong. As long as they continue to train, they are going to improve. Sooner or later, [they will] get the championship."
Teaño echoed the sentiments of her counterpart. "I really feel that everyone have given their best this season. I can already see how dedicated my teammates are to be in this team." She also pointed out the necessary adjustments they had to make under new coach Evan Grabador. While it was not a process that can always be completed within a short span of time, Teaño shared that they took it positively. After yet another third place finish, the Lady Tankers, at best, did not slide down the rankings.
Swimming for La Salle for the last time, the captains are thankful for an amazing journey with the team. Zialcita is beaming with pride knowing that his team delivered an entertaining performance in this season's tournament. Teaño, meanwhile, is happy for all the time she spent with the team-her second family that inspired her to become the person that she has turned into.