Lady Tennisters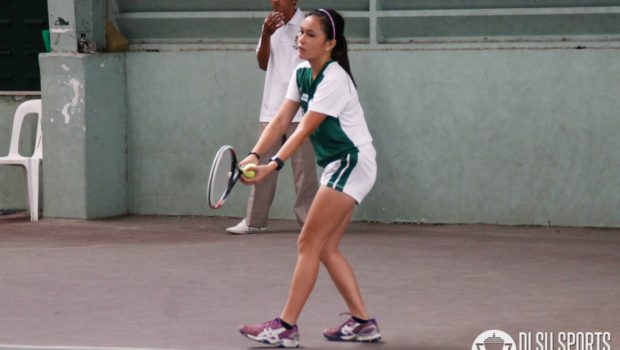 Published on February 22nd, 2015 | by Kim Leong
0
Champions' setback: DLSU Lady Tennisters fail to enter finals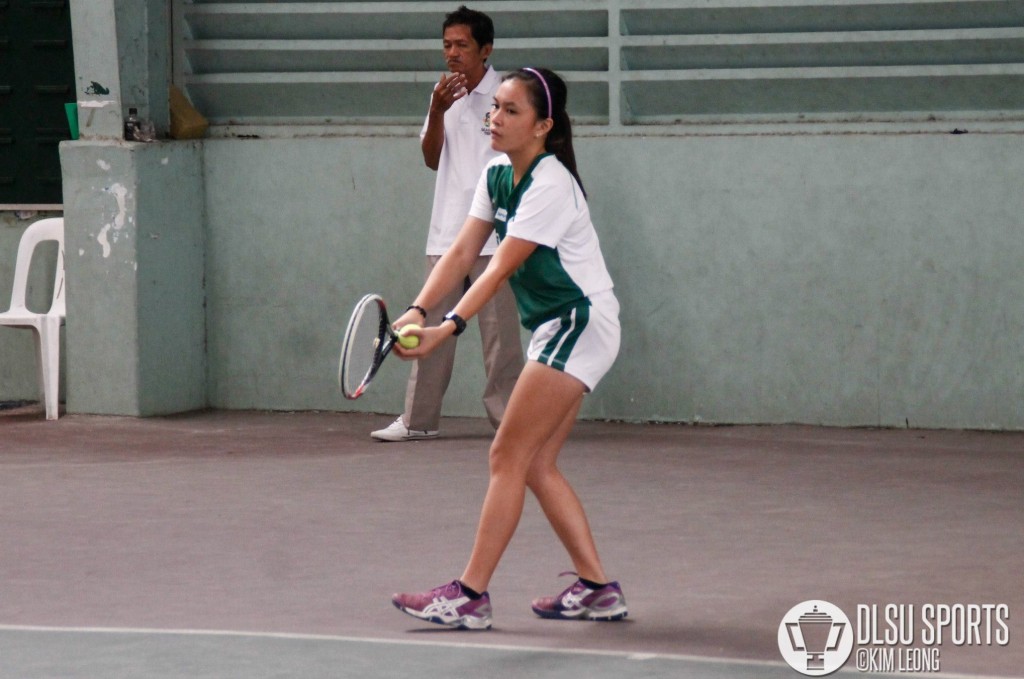 "There is no place to go but down". Many of our beloved teams have experienced this old but wise adage during this season. Sadly it seems, another team will join them as the DLSU Lady Tennisters would not make a finals appearance ,for the first time since UAAP Season 71,  in the UAAP Tennis championship after a well fought defeat against long time against rivals, UST, during their playoffs last February 21.
Gallant and valiant defeat
Facing off against what DLSU Lady Tennisters Coach Taddy Cruz refers to as a better team with a far deeper bench, our beloved athletes still gave their UST counterparts a run for their money. Unleashing numerous smashes and sneaky attacks, they did not make UST's win come without cost as they ultimately lost in a close 2-3 finish.
While initially taking two successive blows of defeat with the fall of Nikki Arandia during the 1st singles  match and the duo Janina Luis and Jenni Dizon in the 1st doubles who respectively  fell 1-6, 0-6 and 0-6, 1-6, the Taft based athletes quickly answered back through the hands of what UST coach Dennis Sta. Cruz described as DLSU two best players Rachelle de Guzman and Marinel Rudas.
Despite suffering a slight hiccups in their respective matches during of their first set, Rachelle de Guzman (2nd singles) and Marinel Rudas (3rd singles) were quick to regain their form as they dealt a swift defeat to their assignments 6-4, 6-0 and 6-3, 6-1 respectively. Their wins effectively tied the tie at 2-2 each to force the doubles of Lynette Palasan and Princess Castillo with the heavy burden of fighting the deciding match.
Originally thought to be a losing battle due to doubles matches being La Salle's Achilles Heel according to Coach Taddy, the duo of Palasan and Castillo was quick to shock not only their opponents, but also their very own teammates and coaches with an expressive display of skills.
While ultimately losing the deciding match that culminated to the fall of the Lady Tennisters, the duo of Lynette Palasan and Princess Castillo were nevertheless able to revitalize their teammate hopes right when they needed it the most as their unyielding spirits coupled with their skills quickly resulted in them thundering to a 3-0 lead. Sadly, however, they're thunderous charge would ultimately falter as they would lose 4-6, 2-6.
Despite the saddening defeat, however, their efforts were not only appreciated by their teammates as UST's coach would also comment that their efforts and determination to fight till the very end is an admirable trait worthy to be followed by all athletes.
Something bright in defeat
While clearly a heartbreaking lost, as Coach Taddy  shares that their drop to 3rd would be the worse placing they received, he nevertheless shares that there are great lessons to be learned from their epic match up.
Singling out the outstanding performance seen from former doubles player Nikki Arandia who showed great courage and skills in holding herself against UST's golden girl Macy Gonzales, he further shares that with the skills and wits she showed during their seemingly one sided match, he is confident that she may turn into one of La Salle's ace in the coming years.
He also shares that the surprise performance shown by the duo of Lynette Palasan and Princess Castillo has put great emphasis on a more common switch in doubles partner to see who else in the team can resul in such a shocking and good team up.