Basketball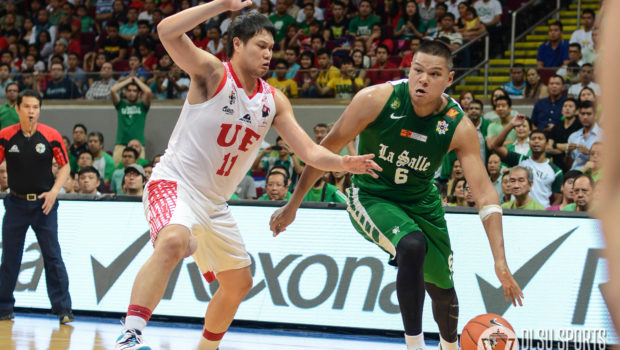 Published on August 1st, 2014 | by Deion Bandril
0
The Next Chapter: Featuring Norbert Torres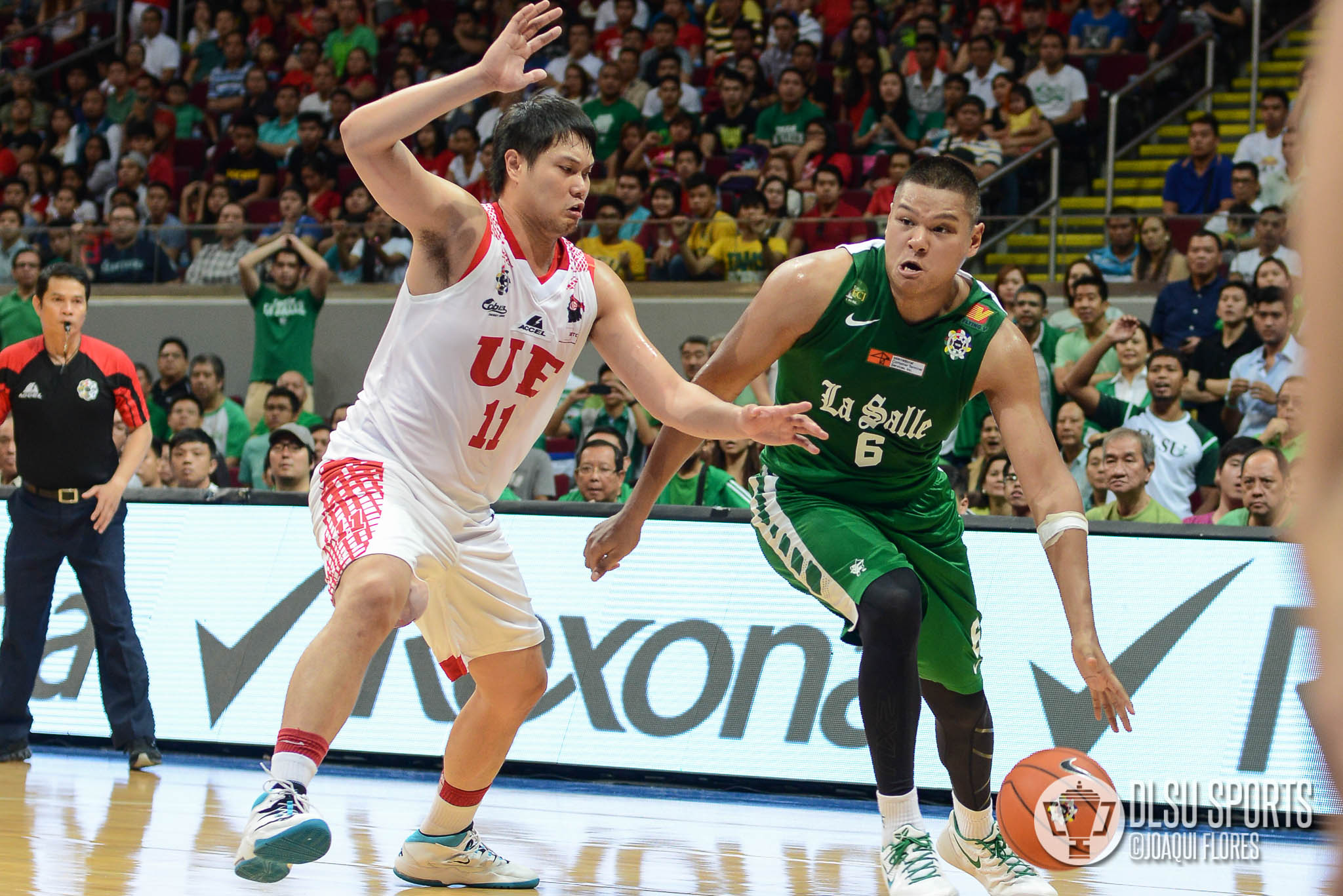 In the past year, the highly-celebrated Green Archers have won championships in three different leagues. This includes the UAAP Season 76 Men's Basketball Tournament, the 2013 Philippine Collegiate Champions League, and the 2014 Filoil Flying V Hanes Premier Cup. All of these championships would not have been achieved without great team work and veteran leadership. From being the ones hitting the clutch shots or the inspirations of the rookies, veterans like Yutien Andrada, Almond Vosotros, and Norbert Torres are here to motivate the team in winning the UAAP Basketball championship once again. Playing for the Green Archers for four-to-five years has been a great experience. Now we want to take a look at what the veterans are planning after their UAAP careers.
First on this three-part series is Norbert Torres. The center has been playing for the Green Archers for 4 years now. Growing up in Toronto, Canada with a Filipino family, he had to do residency before joining the lineup in UAAP Season 74 alongside Arnold van Opstal and former Archers Alfonzo Gotladera and Dan Sara. He stands 6'6 and weighs 200 pounds. He is known for his moves down in the low post, hustle for loose balls, and a shot-blocking presence down in the defensive end. He has been a huge presence in the paint since his rookie year. Now he is here to prove what the "Bear" is really is.
Deion Bandril: In one word define the UAAP experience. Why so?
Norbert Torres: "I guess, unpredictable. Since every team can compete for the championship. Like every team learns from last year or they make their improvements from last year. So, that's what makes the UAAP so unpredictable."
DB: What does it mean to be a leader in this team?
NT: "I guess, the best way to sum it up is to not to give up on the young ones because they can repeat the same mistake but our jobs as veterans is to guide them throughout the whole UAAP season whatever is going to happen – win, loss, injury – things like that. So, that's the kind of thing we do as veterans here."
DB: What keeps your composed?
"I guess, the everyday training keeps our composure. Coach Juno always puts us in situations where that we understand the game fully so that when it comes to those crucial minutes or last two minutes of the ball game we don't go away from what we do."
NT: How does it feel playing for DLSU?
"It's great. It's the whole reason why we play, we play for the name of the school to make the Lasallian community proud and things like that. It's an honor to represent La Salle I guess you could say."
DB: If future Lasallians would hear your name, what do you want them to think?
NT: "I don't know, I really don't know. I'll leave it up to the people, I have no control over that."
DB: What legacy do you want to leave here in DLSU?
NT: "Hopefully, since this is my last season running off a championship legacy. So, back-to-back hopefully."
DB: After UAAP, what's next?
NT: "I'm planning to go first to the [PBA] D-League for a year and then let's see what happens with the PBA draft."
DB: What's the most valuable lesson can you bring to the next chapter of you basketball career?
NT: "Never forget the little things."
With his humble and modest demeanor, he really wants to help the rookies improve and guide them throughout this UAAP season.  He is a really dedicated leader and is willing to teach the rookies how it goes down in the UAAP. With his stellar performances as of late, he hopes to set as an example to everybody and establish himself as one of the best post players in the league.