Basketball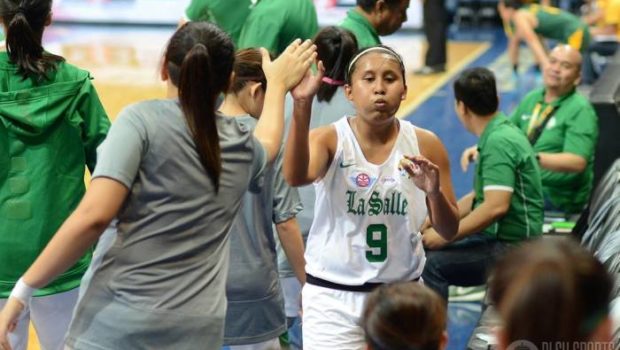 Published on September 7th, 2016 | by Resch Untalan
0
Chay Vergara leads Lady Archers to victory over FEU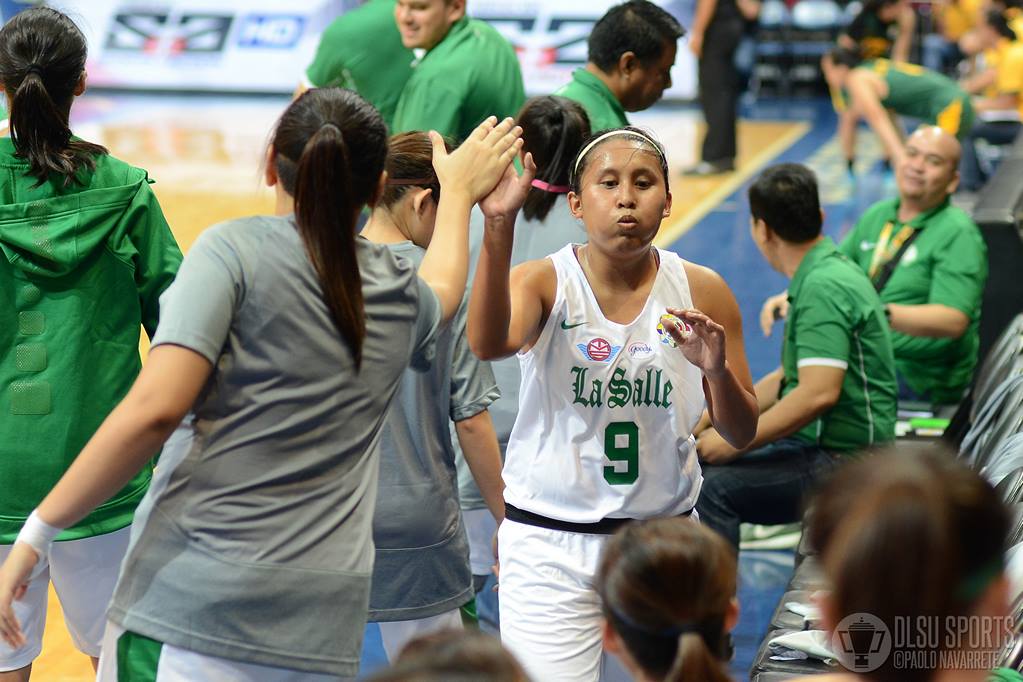 The De La Salle University (DLSU) Lady Archers thumped the Far Eastern University (FEU) Lady Tamaraws in their opening game of the UAAP Season 79 with a score of 76-52. The game took place today, September 7, at the MOA Arena.
Lady Archer Vergara led all players in scoring with 19 points, with an 88% field goal percentage and going 5 for 6 from beyond the arc. Snow Peñaranda notched a double-double with 15 points and 13 rebounds. Also scoring double digits is Camille Claro with 13 points.
The Lady Archers christened their first game of the season by going on an 8-0 run, holding FEU scoreless until halfway through the first quarter. Peñaranda showed a stellar performance in the first, scoring seven points including back to back baskets right after steals.
The Green and White squad also showed that the loss of their big girls from last year was not a problem as Peñaranda and Bennette Revillosa immediately manifested their prowess in the post both in offense and defense. They ended the first quarter with a nine-point lead, 20-11.
Defensive woes affected the Lady Archers in the second quarter as the Lady Tamaraws started off the scoring on a 5-0 run and went on a 7-0 run later in the quarter. FEU's pressure defense was also a problem for the Taft-based squad as they were only held to 11 points in the quarter. DLSU went into halftime with only a three-point lead over FEU, 31-28.
DLSU stretched their lead in the third by unleashing a flurry of shots from beyond the arc and inside the paint, out scoring the Lady Tamaraws by 10 in the quarter. The 3rd quarter ended with the DLSU having a double digit lead over the FEU.
The Lady Archers continued their dominance from the third quarter to the fourth quarter as they stretched their lead further, ultimately ending the game with a double digit deficit over the Lady Tamaraws.
Coach Cholo Villanueva remarked about the key to their resurgence in the third quarter, "As long as we follow our system and trust our system, we'll be fine come the second half"
SCORES:
DLSU – Vergara 19; Peñaranda 15; Claro 13; Dagdagan 6; Castillo 5; Roxas 5; Nuñez 4; Revillosa 4; Gonzales 3; Vela 2; Arciga 0; Figueroa 0; Ali Mohamed El Hadad 0
FEU – Mamaril 9; Ventura 8; Arellado 8; Okunlola 6; Payadon 5; Ouano 3; Capua 3; De Guzman 3; Vidal 3; Balleser 2; Gerner 2; Quiapo 0; Jumuad 0