Basketball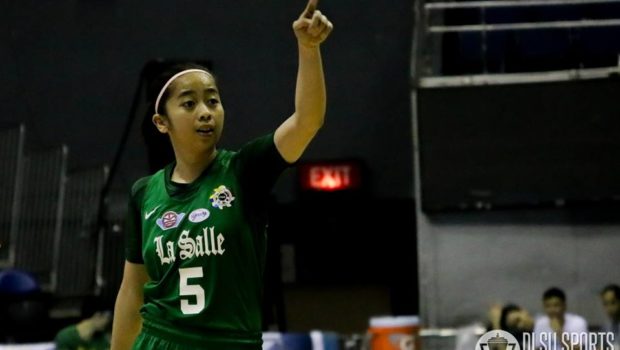 Published on September 9th, 2018 | by Khyte Mendoza
0
Claro returns as Lady Archers shoot down Lady Falcons to start UAAP campaign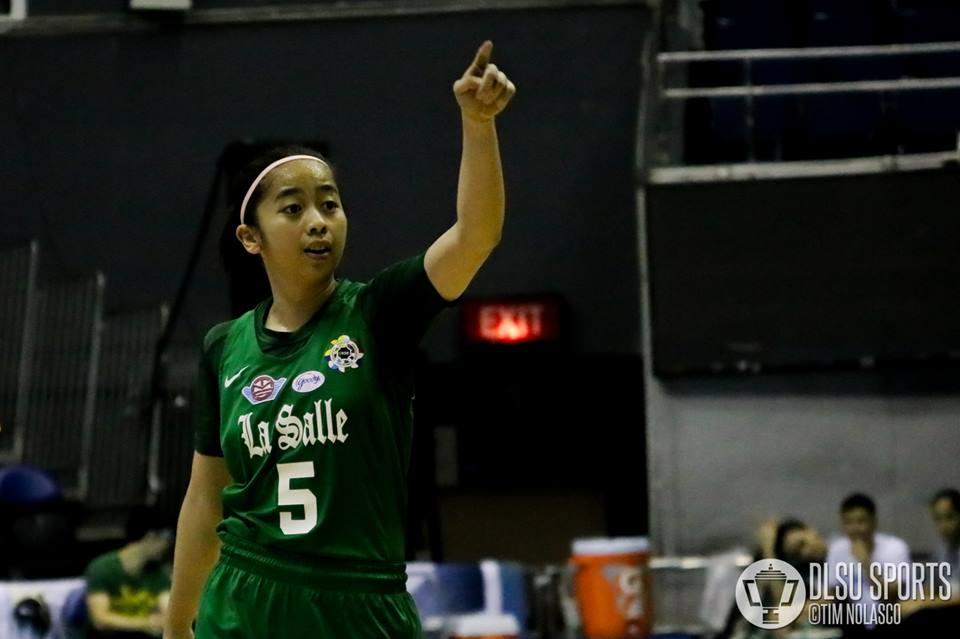 The De La Salle University Lady Archers overpowered the Adamson University Lady Falcons, 72-57, in the UAAP Season 81 Women's Basketball Tournament at the Blue Eagles Gym, Sunday.
La Salle started the season on a high note after a disappointing performance the previous year. Camille Claro, who missed the entire season 79 due to an ACL injury, came back with the Lady Archers and immediately made an impact leadership-wise for the Green side.
"We want to start the tournament with a win so to build up confidence coming into our next games so it's a very good win for us, especially Adamson. I think (Adamson) is one of the top teams here in the UAAP so it's a good confidence booster for us." Coach Cholo Villanueva said.
Claro only had seven points, an assist and two rebounds but the veteran experience she has spread on her teammates was evident as the team notched its first win.
"Camille's our core general so she dictates everything for us on offense and on defense so having her inside, having that veteran presence gives me another extension na I think controls the game from start to finish." The former Green Archer marveled.
Khate Castillo led all scorers with 21 points, grabbed three rebounds against four turnovers. Rookies Angel Quingco and Bettina Binaohan had a solid debut, tallying six and five points while hoarding 13 and 10 boards respectively.
La Salle and Adamson went toe-to-toe in the first period. Neither of the teams was a step slower than the other as they were tied at 18-all at the end of the quarter.
The Lady Archers created some separation in the second frame, tightening their defense to make it hard for the Lady Falcons on their way to a 38-31 lead at halftime.
To begin the third canto, DLSU picked up from where they left off in the first half as the duo of Claro, Castillo and Quingco teamed up to stretch their lead to 16. Adamson kept themselves within shouting distance as the Taft squad took a 53-40 advantage after the third.
DLSU never looked back as it continued to score a barrage of points against AdU in the payoff period. The former built its biggest edge of the game at 19 via a Castillo breakaway layup off a Claro outlet pass, 66-47, en route to an impressive victory.
Only Lady Falcons Jamie Alcoy and Rose Rosario barged into double digits in scoring with 13 and 10 respectively. Nathalie Razalo made a mark in the rebounding category as she hugged 20 boards.
The next game for the Lady Archers is against UST on Saturday, September 15 at the Araneta Coliseum.
"UST is a very very tough team. They have an import, again, we'll watch film and we'll see what kind of gameplan we're going to have for the next game." Coach Villanueva said.
Box scores:
DLSU 72 – K. Castillo 21, Claro 7, Arciga 6, Revillosa 6, Quingco 6, Del Campo 6, Binaohan 5, Paraiso 5, Torres 5, Nunez 4, Jimenez 1, R. Castillo 0, Espinas 0.
AdU 57 – Alcoy 13, Rosario 10, Osano 9, Prado 7, Razalo 6, Araja 2, Bilbao 2, Camacho 2, Tandaan 2, Cacho 2, Aciro 2, Tacitac 0, Cabug 0.
Quarter scores: 18-18, 38-31, 53-40, 72-57