Baseball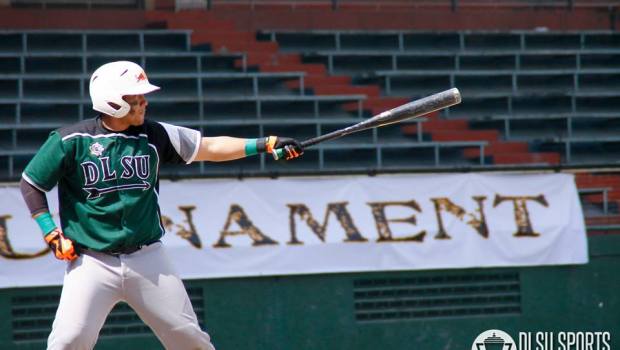 Published on January 25th, 2015 | by Deion Bandril
0
Clobbering time: Green Batters destroy UP in season debut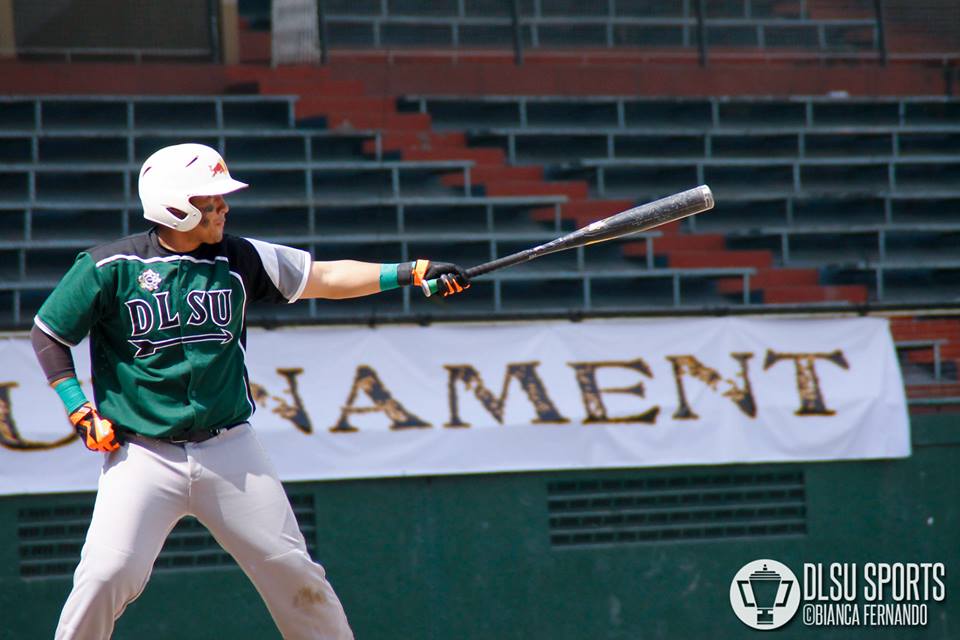 The DLSU Green Batters annihilates UP with the score 19-5, held last January 25 at Rizal Baseball Stadium. DLSU would then win through the mercy rule by the 7th inning.
The Bomb Squad came out blazing through the first inning by making nine quick runs. During that inning, all players were able to reach home base except for Francis Gesmundo and Barandiaran. The first inning ended with the score 9-1 with the momentum on the Green Batters' side.
On the pitching & defensive end however, the Taft-based squad weren't solid as expected. Rookie Francis Gesmundo was the starting pitcher for the team, who had a great start for a rookie. Though with few rookie jittters, he still delivered when he was given the opportunity.  Miscommunication played a factor when the Green Batters started playing defense. Luckily, UP too was having mishaps on their end and could not finish strong on any of their innings.
Coach Joseph Orillana commented on the pitching, "It just happened that, nagkapalitan ng pitcher at nag-karoon ng adjustment sa pitching. Yung newbie namin medyo off-set yung pitch niya, kaya medyo nagulat yung UP. Pero kahit ganun ma-checheck din nila yun sa bandang huli." He praised his team's performance especially from his rookies' contributions.
Midway through the game, Coach Joseph's prediction was right and UP started checking the throws. Thus, having UP score five runs and made an effort to attain the momentum. The Green Batters underwent three pitching changes, which became a factor against UP.
Later on, the Green Batters from out of nowhere, made seven more runs in the 5th inning. By that inning, all starting players were able to make a run. The players that led the team in runs were, Franco Hashimoto (4 runs) and Carlos Laurel (2 runs).
During the 7th inning, the last run was made by Rookie Gabriel Pineda who came from the bench. The score was too much to overcome for UP; the Batters won decisively by the mercy rule.
The team showed their offensive brilliance throughout the game. Player Carlos Laurel commented, "The team played well, we had a good start and we scored a lot of runs. But we still need to focus and work on things that didn't go well for us that game. Things like defense and keeping our composure, we really need to improve on that. Overall it was a good game and it's gonna be a fun year." He knows that the team will get better and hopes that everyone in the team can step up their game.
With an amazing showcase from the DLSU Green Batters, we can definitely expect more dominating wins from this team.
The Green Batters will then go head-to-head with NU this Thursday, January 29,
at the same venue.