Judo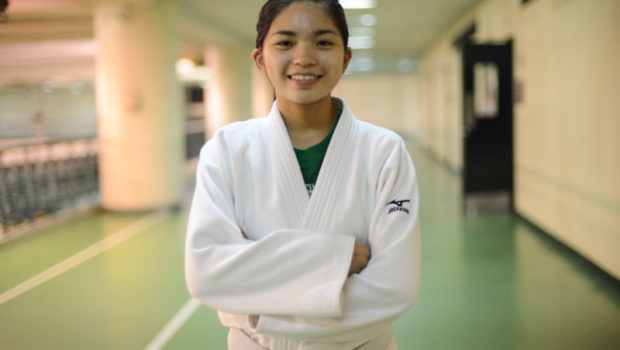 Published on September 26th, 2014 | by Kim Leong
0
Detour paves way for Lady Judoka to shine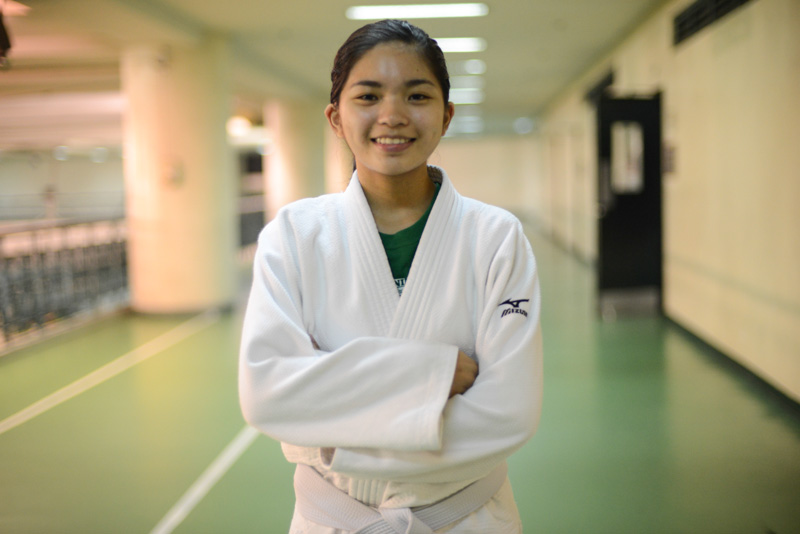 Transferring from one sport to another is never an easy thing; this thought however did not hinder a certain DLSU rookie. Coming from the world of lawn tennis, table tennis, and volleyball, which most people would already find to be worlds apart, Estephanie Malaki has proven that one can fall in love in other sports no matter how radical of a change it may be as she is currently set to make her UAAP debut not competing to swing balls across the other side of nets, but to smash bodies onto a mat as she is set to compete in this year's UAAP Judo tournament on September 27.
Trying Something New
Growing up loving lawn tennis at a young age due to her mother's love for the sport, Estephanie or Stef as she is called by her friends, shares that the shift to the other sports were somewhat unplanned as she cites her experience as simply being picked to compete in volleyball and table tennis due to her athletic nature and subsequently falling for it either through teammates such as the case in volleyball and simply because of the enjoyment in the sport such as the case in table tennis.
She reveals that the same could be said for her current love, judo, as she was also not expecting to invest much time in it as she was only introduced to it as her sport for FTSPORT and therefore viewed as a sport she had no interest with. She mentions, however, that similar to the events that led her to falling for volleyball and table tennis, she was told that she had potential and was invited to train with the team which started to give rise to a growing interest on the Japanese martial art as well as the journey to falling in love with the sport.
She expounded that her interest on the sport has grown to such a point that she herself was amazed at how much time she invested learning the sport of judo. She added, "minsan nanood ako ng videos ng judo to the point na my mom would ask me to stop na since late na".
Advantageous Outcome
While acknowledging that different sports require different training to suite their differing skill set, Coach Keith Ver of the DLSU Judokas shares that it provides certain advantages especially mentally. Citing the importance of mental conditioning, he said that Estephanie's experience in both lawn tennis and table tennis has given her the training on how to think when competing alone while her experience in volleyball provides a perfect counterbalance as it instills the value of working as a team.
Estephanie shares the same sentiments as her coach does as she also shares that one of the largest advantage of practicing more than one sport is the mental preparation that comes along with each sport. She states that competing in more than one sport has really made her see the importance of listening to words of the coach which is a value she still carries up to this day.
While a completely different sport, Estephanie tells us that she has no regret in entering the sport of judo not only because she has grown to love it, but also because she has grown to love the team which she noted is one of the largest reason she practices it.