Animo Squad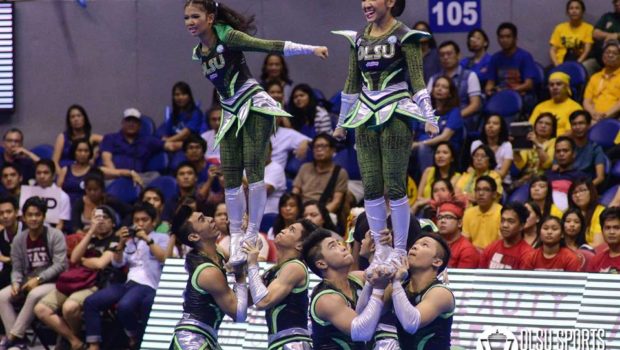 Published on October 1st, 2015 | by Khyte Mendoza
0
DLSU Animo Squad, ready to Get it done this Season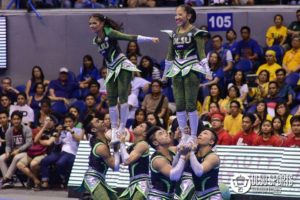 With the University Athletic Association of the Philippines (UAAP) Cheerdance Competition just a few days away, the De La Salle University (DLSU) Animo Squad has been training really hard as they try to clinch the championship title after last year's sixth place finish.
Team Captain Rod Arceo III, said in a social media interview, that the Animo Squad has been adding 'more conditioning' to their training, but ensured that they have been 'more careful' as well.
"Safety is always our number one priority and as the competition draws near, we can't afford any more injuries. Along with these, we strengthen our bonds on and off the mats. This helps us grow closer as a team to understand each other better," Arceo III said.
DLSU came up short last season after they ranked third a couple of years back, and are now pumped up to bag the coveted crown this time.
Asked what motivates them to get it done this season, Arceo III stated that the Animo Squad is now eager to prove that their success in the last few years were not because of luck and they will bring out their best to fight for the Green and White.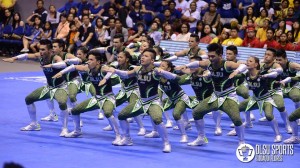 "What motivates us is that we want to prove to the Lasallian Community that our previous achievements were not flukes. Hindi yun chamba. We want to show them how hard we've worked on our routine and how much we love performing for them," Arceo replied. "What motivates us the most is that we would not want to let down those who support us, most especially the Lasallian Community, our families, our coaches and each other," he added.
The Animo squad is now one of the teams to look out for this season as they are hungry to bag DLSU's maiden cheer dance competition championship.
"You can expect that we're coming in stronger and that we're not going down without a fight".
Catch the UAAP Season 78 Cheer Dance Competition this Saturday, October 4, 2pm at the Mall of Asia Arena.