Beach Volleyball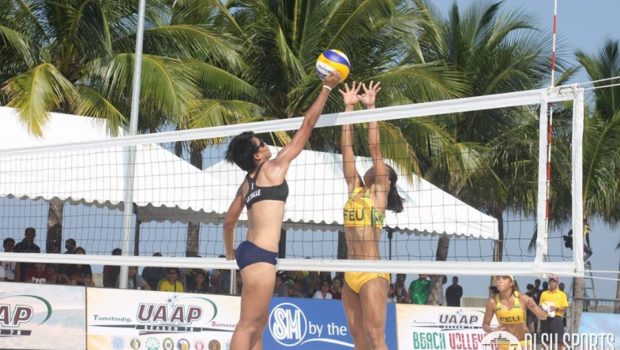 Published on October 10th, 2015 | by David Escueta
0
DLSU beach volleyball teams earn wins on opening day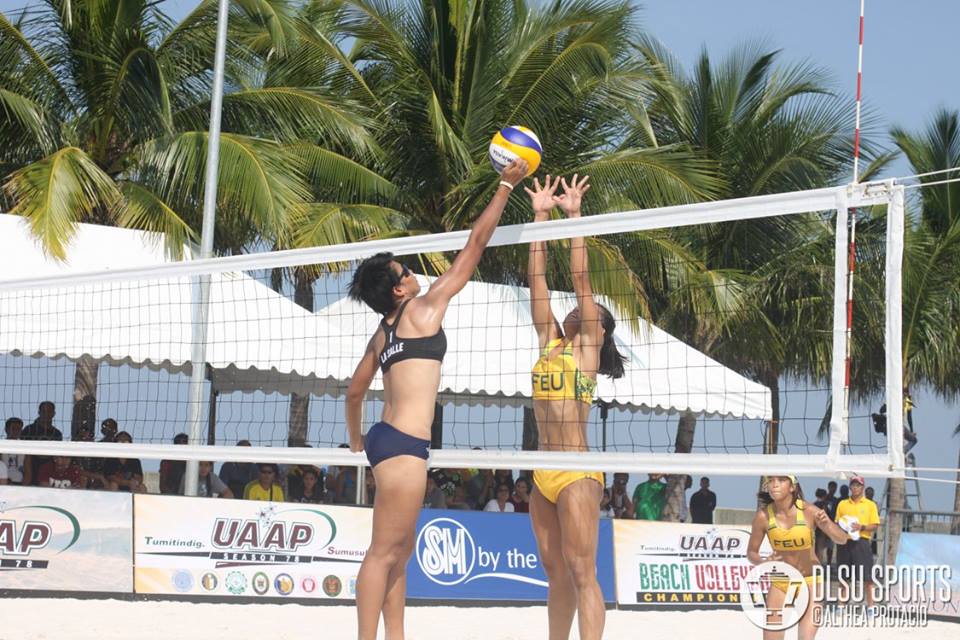 The Lady Spikers avenged their opening game loss to FEU by beating m UP; While the Green Spikers held off a comeback to grab their first win. The tandem of Kim Fajardo and Cyd Demecillo finished the opening day of the UAAP Beach Volleyball Tournament with a 1-1 record.
Last year's finalists just came up short in the deciding set, losing their first match against FEU.
The Lady Spikers' duo was leading most of the way during the first set, until FEU sparked a 6-0 run that eventually gave them a set advantage with the score of 21-15. The second set was very similar to the first, except that Fajardo and Demecillo fought with more energy. After building a solid 8-3 lead, another 6-0 spurt was established by FEU which gave them a 9-8 lead. But consecutive FEU errors, along with hits and tips coming mostly from Fajardo sent the match to a third and final set.
After leading 7-3 in the final set, both Fajardo and Demecillo could not contain another furious rally from Pons and Atienza as the FEU pair scored three straight points after saving a match point, 17-15.
This loss however, was quickly retaliated with a convincing win against UP, 21-14 and 21-15.
The Lady Spikers finished the opening day with a 1-1 record. They are bound to face AdU tomorrow at 10:30 am.
The Green Spikers on the other hand, fought off a comeback to open their Beach Volleyball tourney on a high note.
Carlo Sendo and Chris Dumago basically dismantled UE in the first set, capitalizing on unforced errors and timely blocks, the Green Spikers' squad closed the opening set, 21-10.
The second set was a different story. UE managed to keep it close before pulling away with a 4-0 zip that helped them force a deciding set. Though DLSU saved three set points, it just wasn't enough.
The match was beginning to look like a comeback win for UE when it posed an 8-3 lead in the third set. But Dumago and Sendo battled back and won the game, 15-13.
The Green Spikers will face FEU and ADMU tomorrow at 8:30 am and 11:30 am respectively.