Basketball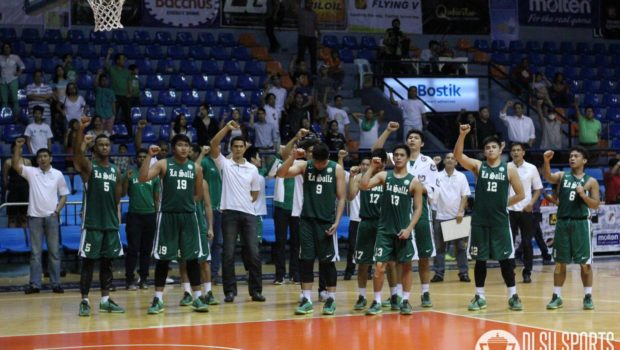 Published on May 24th, 2015 | by Deion Bandril
0
DLSU brushes off SWU for fourth straight win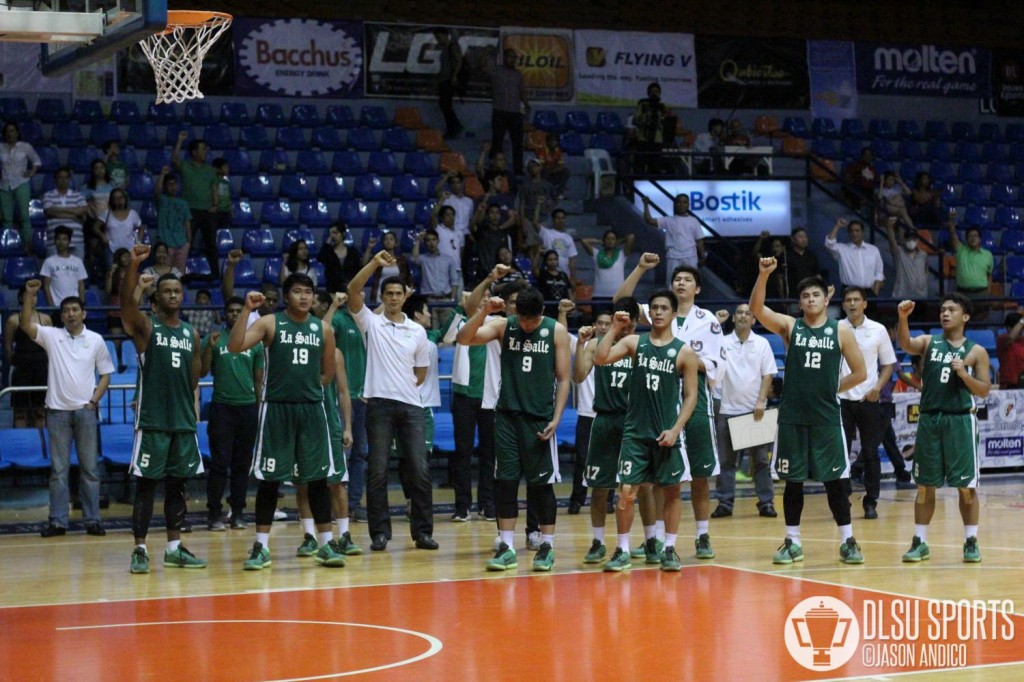 The De La Salle Green Archers outplayed the South Western University Cobras, 90-80. This marks the fourth straight victory of DLSU in the 2015 FilOil-Flying V Hanes Premier Cup. Andrei Caracut came out once again as the player of the game with 18 points, three rebounds, three assists, and a block. The game was held last May 24 at the FilOil-Flying V Arena.
The Taft-based squad started strong in the first quarter. They commanded the flow of the game early on. They were able to erupt on offense by making a 12-0 run thanks to buckets from Jollo Go and Jason Perkins. Andrei Caracut added some needed perimeter swishes to pad the lead in the first quarter. The quarter ended with La Salle on top, 27-15.
Second quarter featured a swifter Green and White squad. Joshua Torralba proved to be a factor for the DLSU offense. He was able to make two three-pointers that bolstered DLSU. With that, DLSU was able to reach a whooping seventeen point lead in the quarter. But the Cobras refused to give up and slowly trimmed the lead to thirteen thanks to Mark Tallo of SWU. Larry Muyang was then sent to the line in the dying seconds of the quarter. He made both freebies for DLSU, the first half then ended with DLSU ahead, 46-31.
Third quarter came with the SWU Cobras fired up. All of a sudden, they were able to outrun and outplay the Green Archers. The Cobras started to cut into the lead with their fast break hoops and three pointers coming from Mark Tallo. Boko Mupungo of SWU made putbacks thus depleting the DLSU lead to seven points. Third quarter came and went with the score 67-60.
Fourth quarter began with a renewed La Salle squad. Throughout the quarter, they almost made all their buckets in all possessions. With a much more consistent offense, the SWU Cobras felt more threatened. Caracut constantly got fouled while attempting several three-pointers. He even had the chance to convert a four-point play but he couldn't make the free throw. Nevertheless, DLSU's offense couldn't be penetrated for the rest of the game. The DLSU Green Archers finally came out as the victor against the SWU Cobras. The final score was 90-80.
DLSU will next go head-to-head with the Mapua Institute of Technology Cardinals on their next game May, 27 at 5 PM. The game will still be held at the same venue. The DLSU Green Archers now stand with four wins and one loss in the tournament.