Green Tankers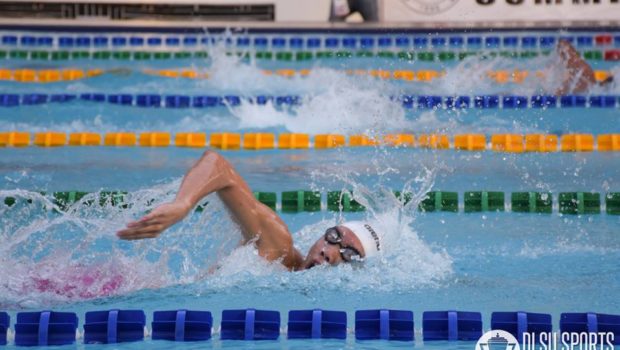 Published on October 22nd, 2015 | by Kate Estores
0
DLSU Green and Lady Tankers show prowess in Day One of the UAAP Season 78 swimming tournament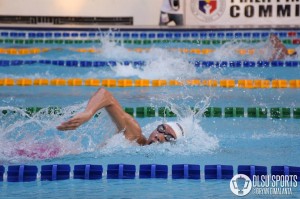 The eight UAAP schools' swimmers made a big splash in the first day of UAAP 77's swimming finals at the Rizal Memorial Sports Complex.
Men's:
Ateneo dominated in the Men's tournament from the 200 Meter Medley Relay to the 100 Meter Freestyle with Jessie Lacuna leading his team. DLSU followed closely, landing second place in the 200 Meter Medley Relay and 800 Meter Freestyle Relay; UP also inched closer to Ateneo and La Salle, finishing third in the 800 Meter Freestyle Relay and 200 Meter Medley Relay.
Ateneo's Lacuna led the tourney in the 100 Meter Freestyle followed by teammate Axel Ngui, UP's Rafael Sta. Maria, and La Salle's Leon Silvestre and Almair Guevarra. Green Tanker Juan Miguel Narciso tied with UP's John Doragos at the sixth place.
La Salle's Neil Puyo ended with a third place finish in the 200 Meter IM, Lacuna and Batungbacal from Ateneo clinched the first and second posts.
Women's:
DLSU bagged the second place after ADMU clinched the gold in the 200 Meter Medley Relay, UST finished third, followed by UE, in the same relay. Hannah Dato from Ateneo continued their team's streak as she finished first, followed by UP's Winona Tee Ten, La Salle's Sabrina Ilustre at third, and Monica Padilla and Ariana Canaya tied at fourth place in the women's 100 Meter Freestyle.
Dato and Ariana Herranz from Ateneo still remained at the top in the 200 Meter IM. Pricilla Aquino of UP ended with third place followed by La Salle's Ilustre.
The Lady Tankers ended the day with a fourth place finish in the 800 Meter Free Relay, ADMU, UP, and UST claimed the first, second, and third places, respectively.
The Green and Lady Tankers will be battling it out once again, tomorrow, at the same venue.