Baseball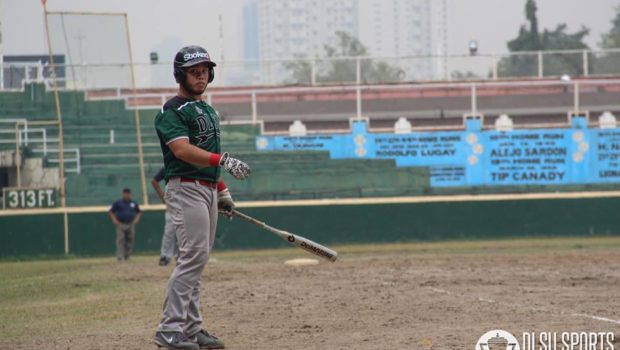 Published on May 27th, 2015 | by Deion Bandril
0
DLSU Green Batter: Luigi "Noli" Nolasco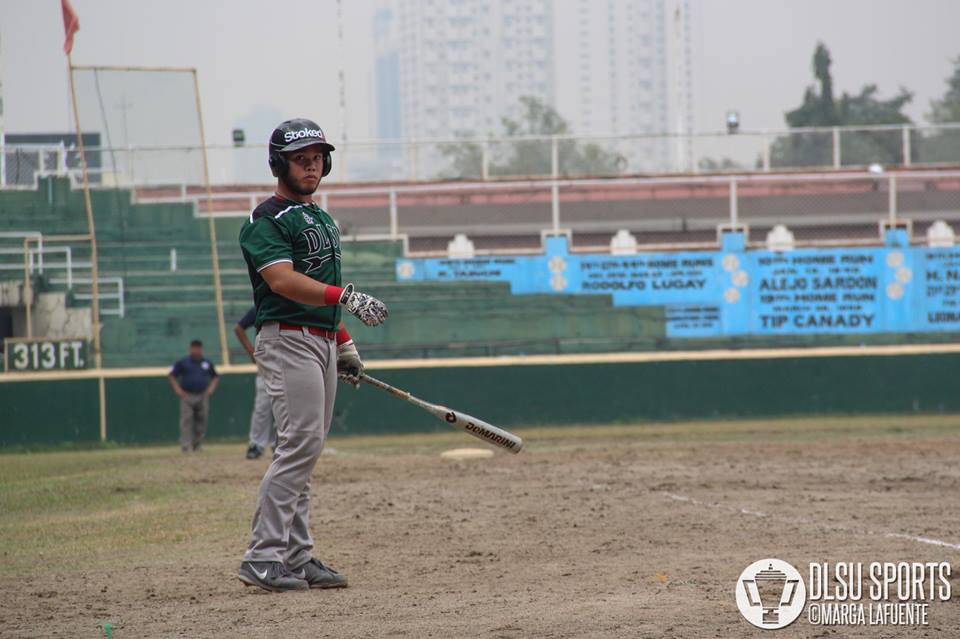 Role Model, someone a person looks up to as an example. As a senior for his team, Luigi Nolasco was a big role model for his team. He set himself as an example to be followed in order to get the best out of teammates. Through his three years of playing UAAP baseball, he has experienced his fair share of ups and downs. Here is a tribute to graduating baseball player, Luigi "Noli" Nolasco.
The UAAP Experience
Having played three years in the UAAP, he had the chance to represent DLSU and win for them. Since his rookie year, he has cherished his time with the team. "Even back from my rookie year, there was bonding na. Kahit na maraming seniors na sa team back then nakapag-bond pa rin kami." He really enjoys being with his teammates on and off the field. "Our team is more than just a team, it's like family; a brotherhood." Noli always dreamed of getting the championship with his team but they couldn't finish strong in all their championship runs. "UAAP was fun, even though we had our ups and downs, I still had fun with my team." He was a humble player as commented by his fellow teammates. Representing DLSU was always a proud moment for him, Noli started playing when he was in Grade 2 with fellow seniors Carlos Laurel (Carly) and Dino Imperial. Noli never really saw himself as a leader for the team, but he admits that as a senior he did his part to help the team and Coach Joseph Orillana in leading them to wins.
Being part of the "Unicorn" Brotherhood
Noli has played for the Green batters for five years; three of those were his UAAP years. But being part of the team's brotherhood will go on forever. He feels proud to be with positive and supportive people in his life. The brotherhood has been dubbed "Unicorns" and Noli is a big part of that. Playing baseball was fun for him, but the bonding moments during practice and games made him love the sport even more. "Unlike Carly and Dino, baseball wasn't my first sport. I only started playing [baseball] when Dino & Carly invited me back then during Grade 2." As a "Unicorn" he was known as the guy with the big smile. Noli always gave off positive energy wherever he went. "I have everyone's back, just like in baseball I like to motivate my team. Like if they make an error it's just okay as long as bumawi ka." Noli made an effort to solidify the bond between his teammates. He tried to keep the order and made everyone feel productive with the team. "We win na magkasama tayo, pag natalo magkasama pa rin tayo. Win as a team, lose as a team bro".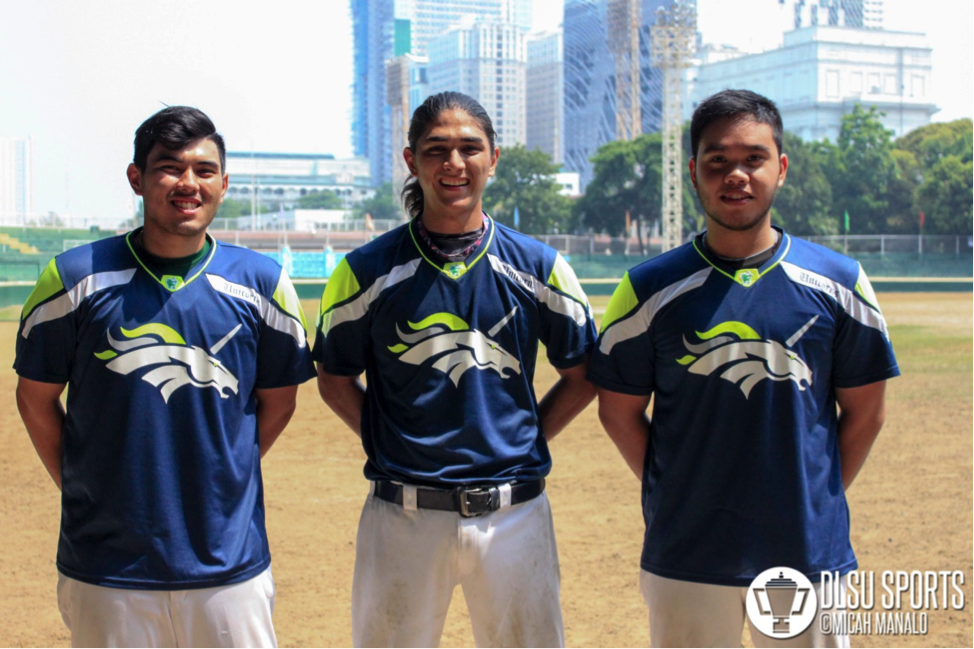 Life of a Student-Athlete
Academics and sports rarely mix. For Noli, he does admit it was hard to balance both studies and sports. But he believes that anyone can balance both priorities. "It was very hard at first but after a while, kailangan mo ma-set goals mo. Kaya naman kung gugustuhin mo." He believes that the transition from high school to college was a factor that affected his work ethic during his frosh year. "Di katulad nung high school na buong araw sa school ka tapos training after. Unlike dito [college], pwede kang mag-cut at chill." He feels like he could have done better and he was aware that he abused his "freedom" during his first few terms. He regrets his earlier academic performance, but at least he enjoyed his college life to the fullest.
What's Next
After graduating from college, Noli is currently unsure with his future. "Honestly, I don't know. I never really put it much into thought. But one thing's for sure, I will still be hangin' with my bros [Unicorns] and I'll just be fine." After his three-year UAAP stint, he will still cheer for his team. He really hopes that in the coming years the DLSU Green Batters would once again catch the elusive title that he himself chased during his UAAP career. "What I want to leave to my team is that they should always give their 100% on the field. We all have our own weaknesses, but I just want my teammates to give their all when playing." Noli always shared advice and tips to the team. For him the most valuable lesson he learned was setting your priorities throughout life. Whether it was sports, academics, and family he believed that everyone should have proper responsibilities and priorities in life. "Always set your priorities. When you're in the field you are an athlete. When you're in the classroom you are a student. But remember, you are a student before an athlete".
Forever Green & White
Having been a student-athlete for all his La Salle schools, DLSU will always be in his heart. Unlike in high school, the whole university supports all of its varsity teams and it moved him to feel the support and love coming from everyone who supported the team throughout the season. "Grabe yung support since last year and I'm really thankful for all the support. Just like in every game, we appreciate those who come out to watch and support our team. The past two years were a blessing and I'm really thankful. I just want everyone to continue supporting the Green Batters, Unicorns-Bomb Squad, and especially all of the other teams representing DLSU". For Noli, his years in DLSU were truly mythical and magical, just like the fabled Unicorn.