Baseball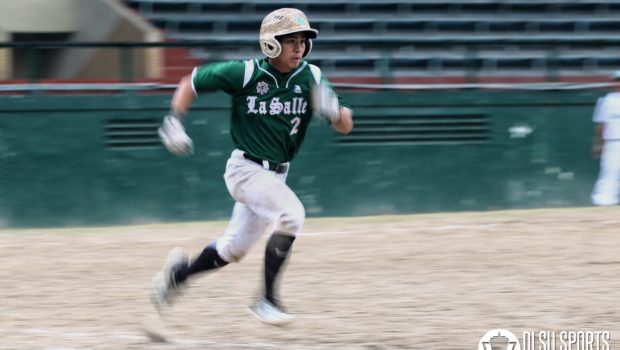 Published on February 7th, 2018 | by Genrev Villamin
0
DLSU Green Batters improve to 2-0 with win against the UST Golden Sox
The De La Salle University Green Batters defeated the University of Sto. Tomas Golden Sox, 13-6, on Wednesday at the Rizal Memorial Baseball Stadium.
The Green Batters started the game on strong notes. They hit two points in the first inning and added two more in the second to pull away early in the game. Lozano and Gesmundo provided the first two runs of the game. The former added one more in the second inning. Further, Salud also scored on a run in the same inning.
La Salle was not able to score in the third canto as the UST got themselves on the board. In the fourth inning, the latter fired three points to bring them to within one, 4-5. Salud contributed his second run in the fourth period.
At the end of the fifth inning, the Green and White led UST by only two points, 6-4. But they extended it to three following another run scored by Palacios. At the top of the seventh inning, La Salle's lead was pushed to five, 10-5. In that frame, Dominguez, Naguit, and Palacios each delivered a point for the Green Batters.
Gesmundo again completed one revolution at the top of the eighth inning. Escano followed him in that same play. Then, Dominguez scored his team-high third point of the game.
Dominguez led the Green Batters with three runs, while Salud, Lozano, and Gesmundo each had two runs.
The DLSU Green Batters will try to get their third straight win of the season in their match against Adamson University on Monday at the same venue.