Baseball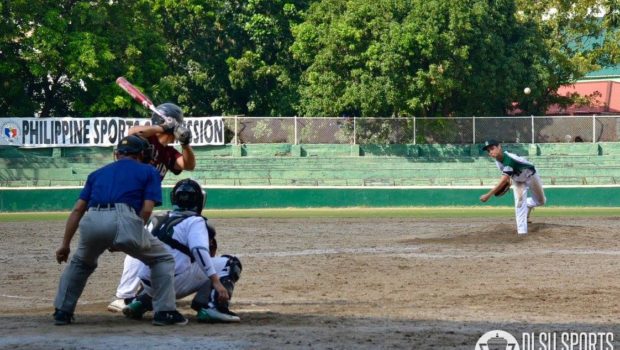 Published on February 8th, 2016 | by Ian Sarmiento
0
DLSU Green Batters prevail vs UP 7-4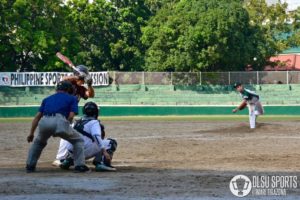 The DLSU Green Batters bounced back from their extra inning loss to the NU Bulldogs last Thursday by defeating the UP Maroons, 7-4. It marks the first win of the DLSU Green Batters this season. The game was held last February 7 at the Rizal Memorial Diamond. The Green Batters improve their record to 1-1.
The early innings looked as if it was going to be a pitchers' duel between both sides. It was until La Salle drew first blood in the fourth inning by scoring the game's first run courtesy of a UP passed ball that allowed Dominguez to score from third. The fifth inning was when the Taft-based team started to jump on the unsteady UP pitching, scoring six runs despite a lone hit in the inning.
The game continued to return to a similar pace it had from the first three innings. Neither of the teams scoring a run in the sixth and seventh inning. It was due greatly to Diego Lozano's stellar performance- shutting out the UP Baseball team for seven innings. The lefty also showed his terrific pick-off move to first base.
Just as when the game was swaying largely towards DLSU's favour, in the top of the 8th inning, UP managed to mount their own offense by scoring four runs in the inning after the pitching change. The 8th inning saw a rather unusual way for a team to score the run- with the bases loaded and forcing in a run. A couple of more singles from UP would tighten up the score. The top of the eighth inning ended with UP finishing the inning with the bases loaded.
A scary moment came in the bottom of the eight inning after Green Batter Carlos Muñoz tried to steal second base after getting his first hit of the game- a single to right field. Muñoz injured his left shoulder when he slid into second base head first; he was called out on the razor thin play. The eighth inning could have been the best opportunity for the Green Batters to get some security runs. But unfortunately, they were not able to convert any run despite having three hits. They would leave two runners on base at the end of the inning.
With just three runs separating the two teams, DLSU would finely close out the game in the ninth inning with three consecutive outs- a 123 inning. The game then ended with the Green Batters prevailing, 7-4.
After bouncing back from a heart breaking loss, the DLSU Green Batters improve their record to 1-1. Their next matchup will be against the Adamson Soaring Falcons. It will be held on February 11 at the same venue.