Football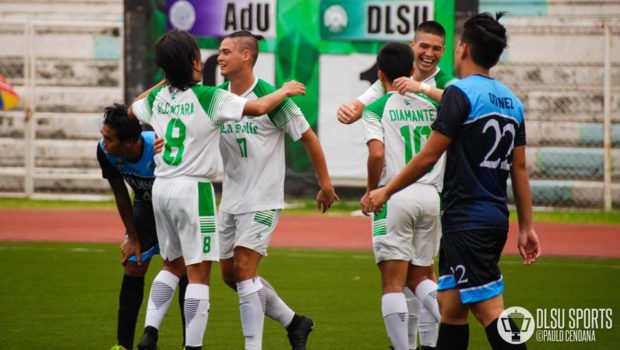 Published on March 8th, 2018 | by Jhenel Laus
0
DLSU Green Booters triumph over Adamson Soaring Falcons
The De La Salle University Green Booters bounced back from three straight losses after demolishing the Adamson Soaring Falcons, 2-0, in the UAAP Season 80 Men's Football Tournament at the Rizal Memorial Football Stadium.
La Salle and Adamson were head-to-head defensively and struggled offensively in the first half, as neither were able to pinch in a goal.
In the second half, the Green Booters had a lot of opportunity to pinch in a goal but could not see the end of the net as Adamson's goalkeeper has been a nightmare for La Salle.
In the 68th mark of the game, La Salle was given a chance to get ahead of off a penalty kick. Jed Diamante was able to convert, getting La Salle in the scoreboard, 1-0.
A few minutes later, the Taft-based squad found themselves waxing hot offensively as Chris Lawless saw an opening to pinch in another goal at the 77th mark of the game.
La Salle held Adamson scoreless and sealed the victory, 2-0.
The DLSU Green Booters opened the second round with a 4W-0D-4L record.