Green Jins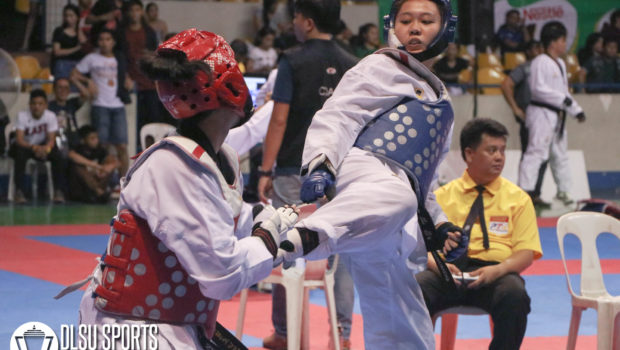 Published on February 7th, 2017 | by Karl Dela Cruz
0
DLSU Green and Lady Jins shine in 2017 Carlos Palanca Jr. Cup!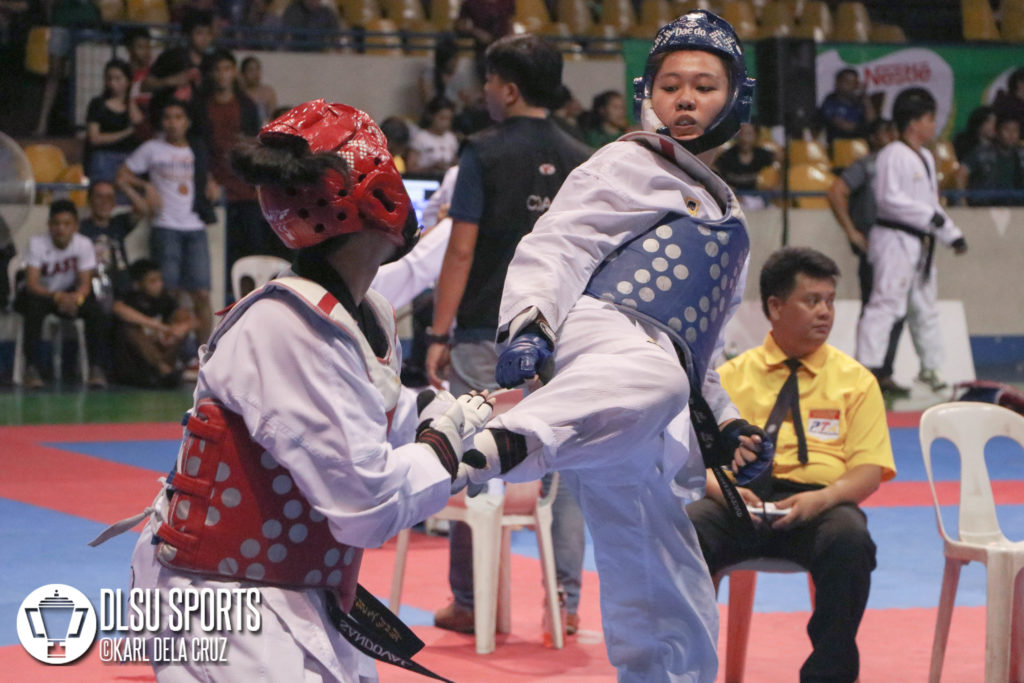 Although De La Salle University Green and Lady Jins' season has halted for UAAP, the Taft-based squad took on schools from different areas in the Philippines at the Carlos Palanca Jr. Cup National Taekwondo Tournament, February 5 at the Ninoy Aquino Stadium.
The DLSU Poomsae team racked medals in the individual, pair and team categories of the tournament. Poomsae team captain Rinna Babanto proved her position after bagging two gold medals in the individual and team categories, respectively. Meanwhile, the duo of Rico Mella and Angelica Gaw stood on the podium to take bronze at the pair category. In addition, Mella also received a bronze medal at the individual category along with McAvyngr Alob who also got the same recognition.
Team captain Babanto was nothing but proud of what the defending UAAP Poomsae champions had achieved in the said tournament. "I can say that we are very blessed and grateful for everything that was given to us. The hard work and sacrifice we allotted to win those medals [were] paid off," expressed Babanto.
On the other hand, the Taft-based squad was able to get their presence felt in the sparring tournaments. A total of two gold medals and two bronze medals were within the Jins' reach after the cup. Kris Uy wreaked havoc and clobbered his opponents to take the gold in the men's heavyweight category. Meanwhile, Gabrielle Yuchingtat also claimed gold after besting her opponents in the single round eliminations of the women's middleweight category. Although they got cut short, the efforts of Camille Bonje and Kyle Arsenal were able to get them bronze medals in the women's lightweight and men's bantamweight categories, respectively.
Lady Jins team captain Lovely Avanceña considered the cup a good platform for experience for the DLSU Jins as she noticed how her teammates have grown compared to the past years. "Para sa akin, mas nag-improve yung team ngayon hindi lang sa women's pati na rin sa men's," shared Avanceña. She also stressed how the team had to learn to adjust to the new ruling of the Philippine Taekwondo Association. "Alam na namin kung pano gamitin [yung rules] and naging wise [kami] maglaro kasi this year maraming binago na rules and kailangan mag ingat na sa laban," the team captain said.
Things are looking good for the DLSU Jins after the CPJ as the team captains have seen great improvements from their squads in the tournament. Although the next UAAP season for the Jins is still many months away, the Green and White team are already looking forward to it after the CPJ. "CPJ is our pre-season game so we learned from it and we need to train even harder to defend our title for this coming UAAP Season 80," ended Babanto.