Lawn Tennis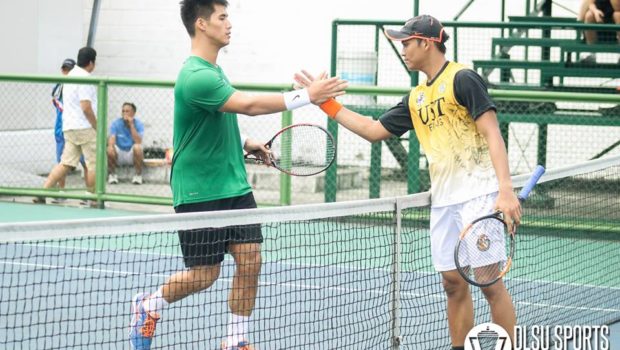 Published on February 4th, 2018 | by Dara Evangelista
0
DLSU Green and Lady Tennisters fall to UST Growling Tigers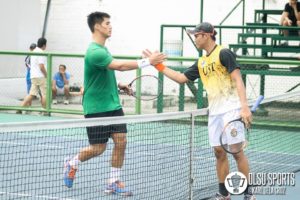 The De La Salle University Green and Lady Tennisters both received their first lost of the season today against University of Santo Tomas with a score of 2-3 for the men and 1-4 for the women earlier today at the Rizal Memorial Sports Complex.
Green Tennisters
Betto Orendain gave his best in the first singles of the day against UST's Dave Mosqueda but had to bow down after the second set, 2-6. Team captain Kyle Parpan, then, changed the tides and tamed the Growling Tigers with a two-set sweep. LA Caninarez also played great, defeating his España-based opponent in two straight sets as well, 7-6 6-3.
It was an intense match for the doubles team of DLSU when both extended their matches to three sets. However, they had to give this round to UST. The tandem of Qoqo Allian and Jonah Cano faced off Mark Cabahug and En-en Lopez of UST in 3 sets, 6-7, 6-4, and 7-5. Another close match was followed by Green Tennisters Jello Cerezo and Dale Gorospe, 2-6, 6-4, and 2-6.
With their first loss, team Captain Kyle Parpan said that the DLSU tennisters must once again find their rythym to keep their podium dreams alive.
"We all learned from what happened to us in today's matches, I know we are all in good shape, it's just the minor details, during crunch time, are what we need to work on." Parpan said.
Lady Tennisters
The Lady Tennis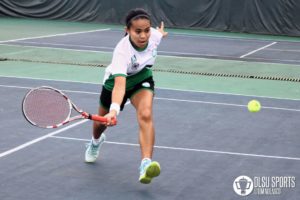 ters were only able to snatch one game from the Growling Tigresses. DLSU's Kyla Orillosa lost to Kendies Malinis in two sets, 6-0 and 6-2 while Jenni Dizon played a three-set game against Thomasian Erika Manduriao, 7-6 2-6 6-0. DLSU Lady Tennisters' Team Captain, Rachelle De Guzman, stepped up to avoid a sweep by demolishing Monica Cruz in two sets, 0-2 and 2-6. This was their lone win for the match.
For the doubles, Nikki Arandia and Jed Aquino succumbed to the Lady Tigresses, 7-5 and 6-4. The duo of Kianna Gacias and Annika Silangcruz also faced the same fate when they loss in two consecutive sets, 6-0 and 6-1.
Though facing a tough loss, the Green and White squad promised to finish the season with flying colors and to use their mistakes as lessons. Although it was truly a heartbreak for both teams, team captain Kyle Parpan is determined to lead his team to get back up and win for La Salle.
"After all the matches, we were able to regroup and realized that we should play smarter and be able to control our nerves in our up coming matches. The team is taking this loss as a wake up call to correct our mistakes and to not be stiff under pressure." Parpan said.