Badminton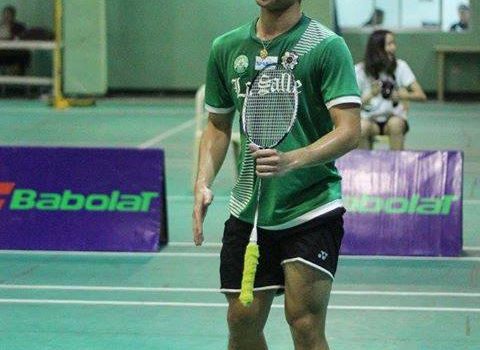 Published on October 14th, 2015 | by Arnold Cagang
0
DLSU Green Shuttlers drop finals opener against defending champions NU Bulldogs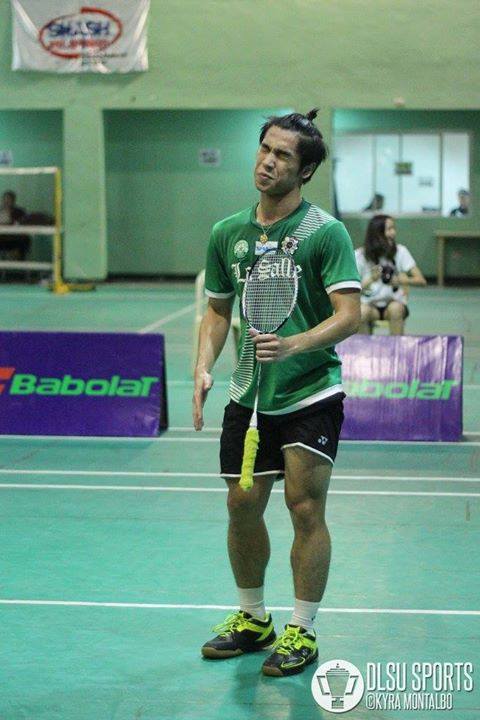 The Green Shuttlers faced the NU Bulldogs, earlier today at the Rizal Memorial Badminton Hall in Game One of the UAAP Season 78 Men's Badminton Finals. The defending champions NU Bulldogs swept the Green Shuttlers, 3-0, as the Taft based squad couldn't handle NU's resurgence and eventually lost to the title favorites. NU is one win away from completing a back to back championship.
Gerald Sibayan (DLSU) and Peter Magnaye (NU) suited up for their respective teams in the 1st Singles match. Both players exchanged blows early in the first set, Gerald Sibayan led in the 1st interval, 11-8, but Magnaye keeps on coming back, the latter would then take the lead 18-17 over Sibayan. Gerald Sibayan gave his all but it wasn't enough to clinch the first set, Magnaye would then finish it with a cross court smash, 23-21 in favor of NU. In the second set, Magnaye dominated and never looked back holding off Sibayan with only eight points, 21-8.
Set scores: 21-23, 8-21
In the second singles match, Green Shuttler Kenneth Monterubio faced NU's priced rookie Keeyann Gabuelo. With one match down in the Green side, Kenneth showed resilience and took the first set, 21-19. In the second set, Gabuelo fought back and took control all throughout winning it, 21-14 to force a deciding set. Momentum on NU side, Gabuelo capitalizing and controlling the lead, and Monterubio's service errors proved to be costly as Gabuelo would then seal the set, 21-19 to put NU up 2 matches to none.
Set scores: 21-19, 14-21, 19-21
Backs against the wall for the Green and White squad, Anton Cayanan and Gerald Sibayan would then face NU's Senior Peter Magnaye and Sophomore Alvin Morada. NU and DLSU showed lead changes throughout but eventually pulled away late in the set taking it, 21-18. The second set for the Green Shuttlers would be a blistering start leading, 4-0 but that would then be the only lead by La Salle in the entire set as NU showed their championship form leaving DLSU behind, 14-21 to end the set, match and team ties.
Set scores: 18-21, 14-21 For DLSU Green Shuttlers head coach, he just hopes that his players would fight until the end and enjoy the game. They know that they are facing a powerhouse NU team, they would like to give a fight. "Gusto ko lang lumaban sila, ienjoy yung game. Alam naman natin na powerhouse yung NU. Paguusapan namin yung next game at sana makapanalo kami, at magandang laban."
Support the DLSU Green Shuttlers once again this coming Saturday, 8am in Game 2 of the UAAP 78 Men's Badminton Finals, still at the Rizal Memorial Badminton Hall.