Uncategorized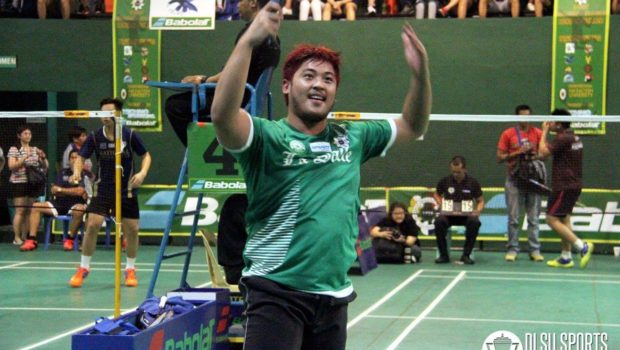 Published on September 29th, 2015 | by Kim Leong
0
DLSU Green Shuttlers routs UST, extends win streak to 5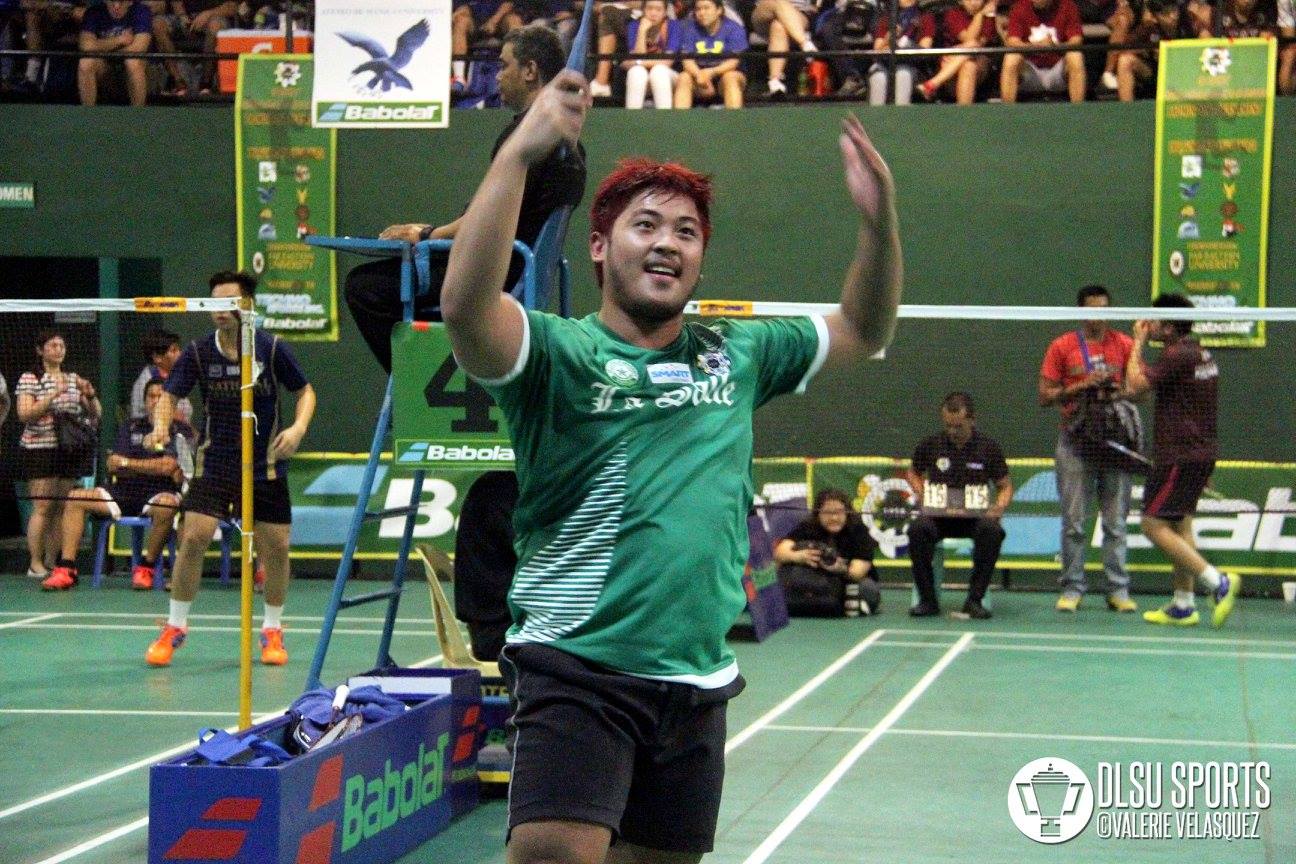 Entering the courts still with a dentless 4-0 run, the DLSU Green Shuttlers went to war against FEU with a determined spirit to still remain undefeated. Luckily for the men representing the Green and White, fate was more than willing to comply as they successfully routed their FEU counterpart, 4-1, last Sunday to extend their streak to a 5-0 run.
Powerful display
Unleashing their full potential, the DLSU Green Shuttlers were more than quick to dispatch their FEU counterparts under the lead of Kenneth Monterubio who quickly struck down his opponent for the first match 21-15 and 21-9 respectively.
His efforts would be followed by the powerful display of the duo Gerald Sibayan and Joshua Monterubio who not only stunned the spectators with their team up, but also their opponents. The uncanny duo would go on to dominate their opponents despite showing a calm demeanor in a double 21-14 set victory that won DLSU's second match.
Their victory would be followed by the solid display of performance by the duo of Anton Cayanan and Jerickson Obaob who went all guns blazing in their first set to defeat their FEU counterparts 21-10. The duo would, however, encounter stiff resistance in the second set, but nevertheless succeeded in delivering DLSU its 3rd and tie winning match as they overcome stiff resistance to win 21-19.
Completing La Salle's string of victories for the day is Andrew Pineda who went on to roll over his opponent. Displaying excellent footwork and accuracy, Pineda came out on top with a double 21-14 victory to win DLSU 4th match.
Solo loss
Team captain EJ Boac would prove to be DLSU's only vanquished shuttler as despite a valiant effort he ultimately fell against FEU's Maquilabet. Despite carving out a lead in the first set, the embattled Boac ultimately loss in a close and tense 22-24 defeat. This sad defeat seemed to be something Boac would fail to overcome as he continued on to surrender the second set to FEU after gaining a mere nine points to stand defeated.