Green Tennisters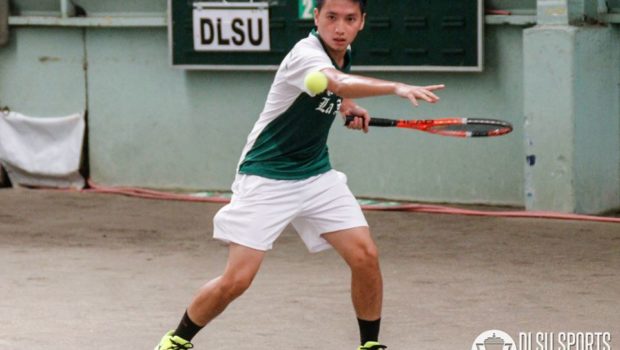 Published on May 11th, 2015 | by Pearl Cardenas
0
DLSU Green Tennisters: Alberto "Alvee" Villamor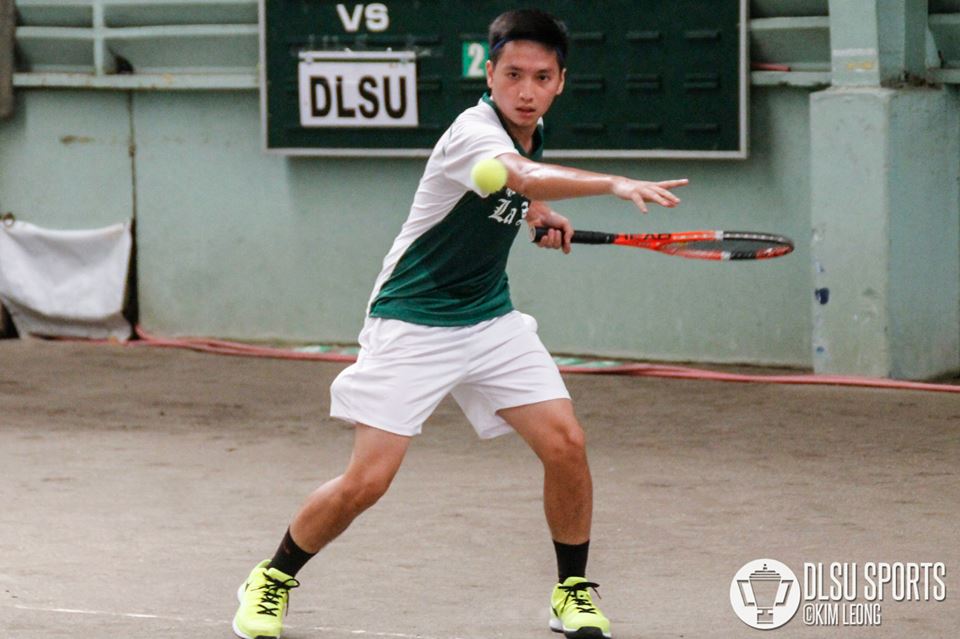 Alberto Lorenzo M. Villamor, also known as "Alvee" is 22 years old, resies in Mandaluyong City, Metro Manila. He is one of the members of the Green Tennisters who is expected to graduate after the current school year. He can be seen as the team's guardian angel for he never fails to earn the needed points during the game, stabilizing the team score.
Starting Point
Albert Villamor's love and passion for tennis emerged when he was four years old. He reminisced his childhood when his father brought him along to the tennis court after office to play. He said that Tennis was the first sport that he was able to watch and the first sport that he loved. He found it fun and started playing at the age of six when his dad decided to get a coach for him, so that he can properly learn the basics. Right at the start of his first day playing tennis, he fell in love with it easily and continued to train seriously to compete in various tennis tournaments until now, being part of the DLSU Green Tennisters.
Being part of DLSU
Albert Villamor trained hard and has reached where he is right now through his efforts. His performance caught the eyes of many and he eventually chose to be part of the DLSU Green Tennisters. He stated his reason "I think what made me join DLSU is because La Salle is a very good school not only in academics but also in sports." He finished his high school in La Salle Green Hills. Because of this he was able to see how Lasallians unite as one, how proud they are to be Lasallians and how Lasallians have a brotherhood that no other can match. "La Salle for me is a one of a kind school where you can treat everyone like family because of the solidarity of the community," he proudly commented.
When asked how he feels being a graduating member of the tennis team he explained that he has mixed emotions about it; he feels happy and sad at the same time. Delighted because finally he will be able to graduate from college and start a new chapter in his life. On the other hand he feels devastated for he does not want to leave DLSU and he does not want to leave his team. Surely, he will miss playing for the University during UAAP season. Another thing that makes him sad is that he has to leave his teammates. He described it to be a very hard event for him, due to the fact that as a team, they are all close to each other, they spend time not only inside but also outside of the tennis court. Lastly, the training session and team buildings, where they get stronger and closer as a team, are things he added that he will really miss.
As a part of DLSU Green Tennisters he supports them by always being there for them and cheer for them whenever they are playing. He is always open to be approached for help anytime he is needed, whether it be about tennis, personal problems, or issues among the players. Every training session, he also tries to help each and everyone by telling them what they need to improve on and how to improve it. At times he challenges them by motivating them to work hard and giving their best during practice or competitions.
As he is about to receive his diploma he admitted that he wanted to be a good role model for his teammates. "All I want for them is to keep doing what they did when I was still part of the team. Keep working hard, strive to be better everyday, and most importantly not to waste the chance of playing for La Salle because only a few athletes get this privilege of getting in a prestigious university: I want them to make the most out of it" he stated. He also wants his teammates to be proud and honored whenever they play, for it does not matter if they win or lose, as long as they give their best for La Salle. "The name at the front is more important than the name at the back" because according to Alberto Villamor , whatever they do, it will reflect on the university whenever they are wearing their jerseys, because of this they should always do their best.
Other Hobbies
Alberto Villamor is not only a man for tennis but also a man for basketball. He admitted that he also plays basketball whenever it is off season, because it is the second sport that he loves to watch and play. As a true sports lover he shared that basketball helps him with tennis, for it strengthens his endurance as he plays. He also opened up that he loves to eat and discover new tastes. Moreover, he also likes to watch movies or go mall hopping with friends whenever he has free time.