DLSU Green Tennisters fall flat against UE Red Warriors!
Published on March 11th, 2017 | by Bernadette Melchor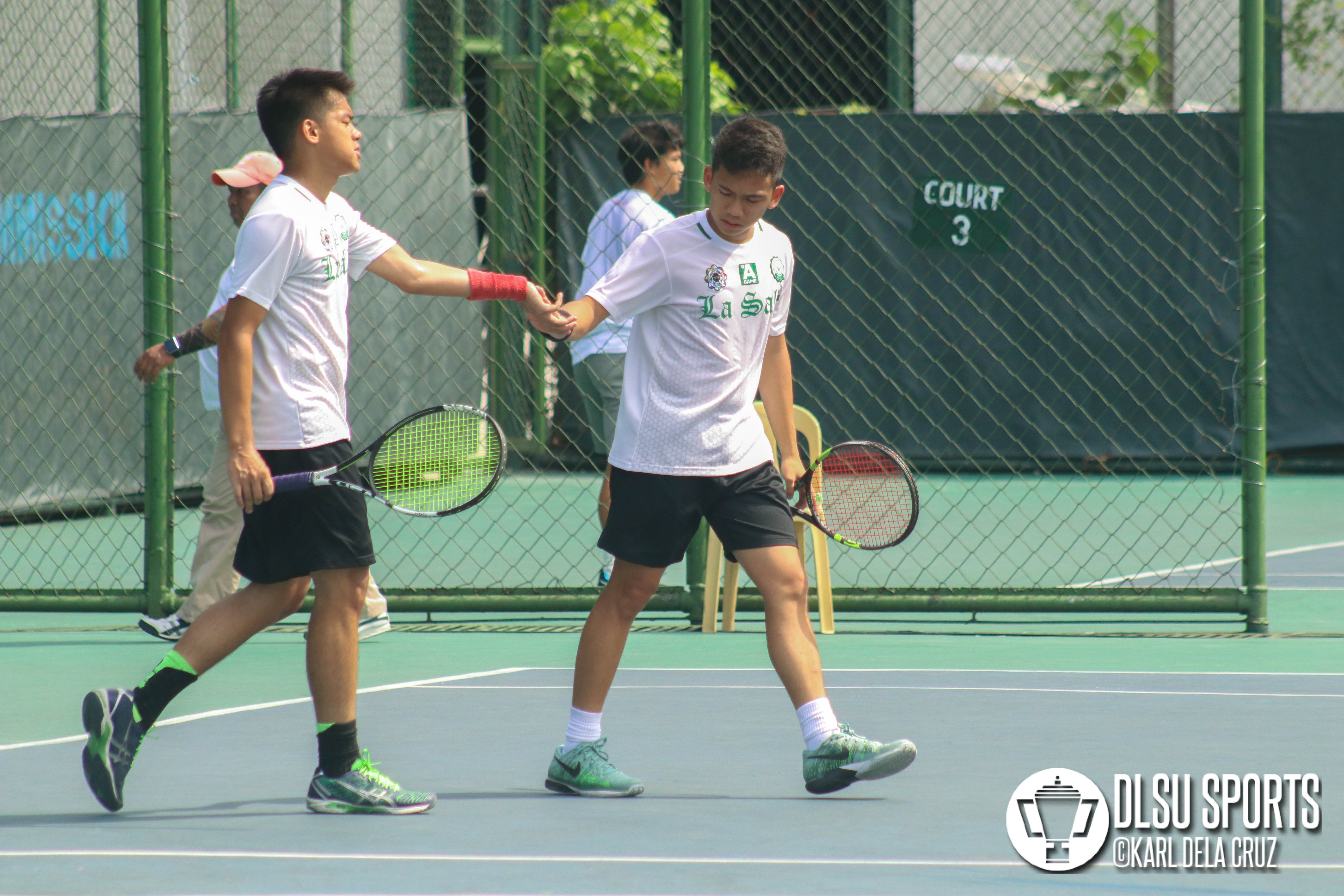 The De La Salle University Green Tennisters, after walloping the defending champions NU Bulldogs, fell victim to University of the East Red Warriors,1-4, in the second round of UAAP Season 79 Men's Lawn Tennis at Rizal Memorial Tennis Court, March 11.
Argil Cañizares stepped up for the Green Tennisters as he pummeled his UE opponent with a dominating victory, 4-6, 6-4, 6-1. LA fell short during the first set, 4-6, but was able to outmuscle his nemesis in the second set, 6-4. He finally shot daggers towards the man in Red and White with his impeccable forehand and backhand strokes, 6-1.
The duo of Kyle Parpan and Hans Asistio, on the other hand, failed to stuff the stat sheet as they fell behind their UE counterparts, two-sets-to-none in favor of the Red Warriors. Despite the loss, Parpan and Asistio put up a gritty stand as they pounded UE's duo with their powerful groundstrokes and service aces. The Taft-based pair was able to take control early in the set but the Red Warriors ended up snatching the first set, 6-7.
Mishaps continued for the men in Green and White as Betto Orendain suffered an upset against UE's Barquin in two sets, 6-7, 5-7. Orendain did not let Barquin take the match easily as he bombarded the Recto-based man with an overruling baseline and overhead strokes sending Barquin unto the edges of the court.
Cerezo failed to tie the match as he bowed down to rookie sensation AJ Lim in two sets, 0-6, 0-6. Cerezo put up with the Red Warrior but 17-year-old Lim was too much for the Green Tennisters' rising star.
Hope was on the duo of Nicholas Cano and Qoqo Allian but the men in Green and White failed to snatch the match from UE Red Warriors, 2 sets-to-one in advantage of UE. Cano and Allian opened the match oj high note outduelling UE's duo with their combination plays on first set, 6-4. But the men in Red and White took revenge with a 2-5 win on second set and 4-6 win on third set.
The DLSU Green Tennisters battle again tomorrow March 12 at the Rizal Memorial Tennis Courts as they take on their arch rivals Ateneo Blue Netters.