Green Jins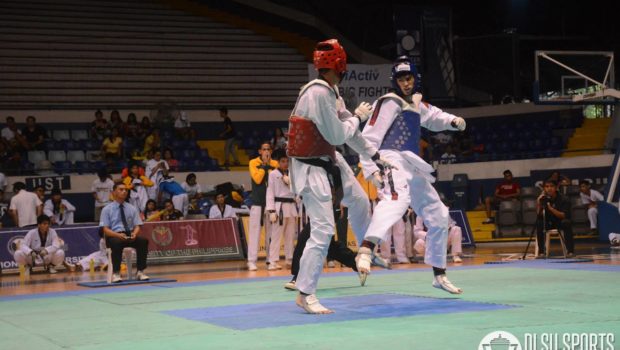 Published on October 17th, 2015 | by Kim Leong
0
DLSU Jins take to the mats for the second day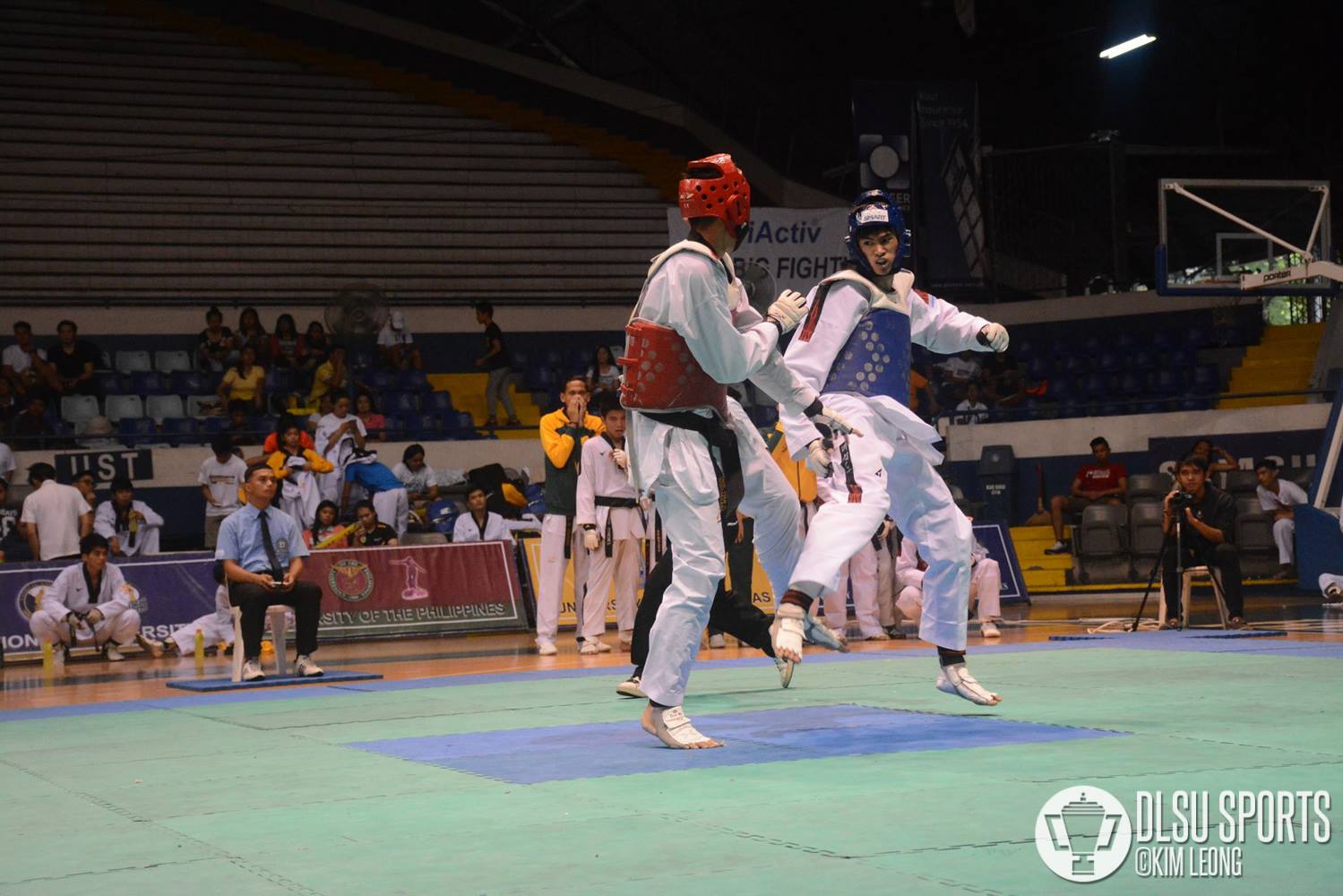 After taking a break from the opening day of the UAAP Taekwondo Championships, the men and women of the DLSU Jins started out strong as they entered the mats yet again. Both facing teams deemed as powerhouses in one of their two matches for the day, both the Green and Lady Jins showed their skills and passion in the second day of the UAAP Taekwondo championship.
Green Jins
Entering the mats for since their defeat at the hands of UE, the Green Jins were quick to to take the offensive against their FEU as they quickly lead 2-0. this lead, however, would not last long as a resurgent FEU nearly gave the Green Jins the scare. Despite their effort to close the lead and to take the lead 2-3, FEU still proved lacking as the DLSU would quickly snap back to win with a close 4-3.
Finishing the 2nd day of the UAAP Taekwondo Championships, the Green Jins were more than ready to face the powerhouse team of UST. Despite the losses of DLSU's Kyle Arsenal (3-7), Fritz Arevalo (1-6), and Kyle Uy (5-6), the efforts of team captain Pogs Jazmines (8-2), John Canizares (9-4), Benjamin Sembrano (9-3), and Karl Delos Santos (8-4) proved to be more than enough to defeat the incumbent champions.
Lady Jins
Fresh from their twin victories form the opening day, the DLSU Lady Jin entered the mats with confidence against their Atenean counterpart. Their opening match, however, did not seem to go smoothly as a great number of technical glitches coupled with faulty equipments put both teams to the edge and saw both sides complaining as well as resulting in Ateneo's head coach spewing profanities aplenty. Despite all the trouble in equipments that resulted in numerous phantom kicks particularly in the early matches of DLSU's Cleio Bañez (defeated in golden score match) and Lovely Avaceña (5-6) as well as calls that went against Apriel Solimen (3-4), the Lady Jins would successfully pull off a dramatic comeback to win 4-3 against ADMU through the hands of Shanelle Romuar (10-3) Camille Bonje (16-2), Paola Amon (16-0) and Gabrielle Yunchingtat (3-1).
Ending the day for the Lady Jins was the match against UE who similar to the Lady Jins stands undefeated. Despite giving it their all, the Lady Jins followed the footsteps of their male counterpart during the opening day. Despite giving it their all, the Lady Jins all fell one by one with the sole exception of team captain Paola Amon who stood as the lone victor to deny UE a sweep.
Both the Green and Lady Jins are set to take to the mats for the last time for this year's UAAP Taekwondo Championship this coming Thursday.