Basketball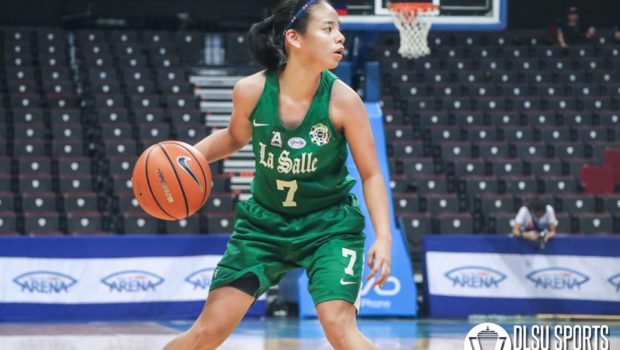 Published on October 26th, 2017 | by Genrev Josiah Villamin
0
DLSU Lady Archers slide to 2-8 after another loss to NU Lady Bulldogs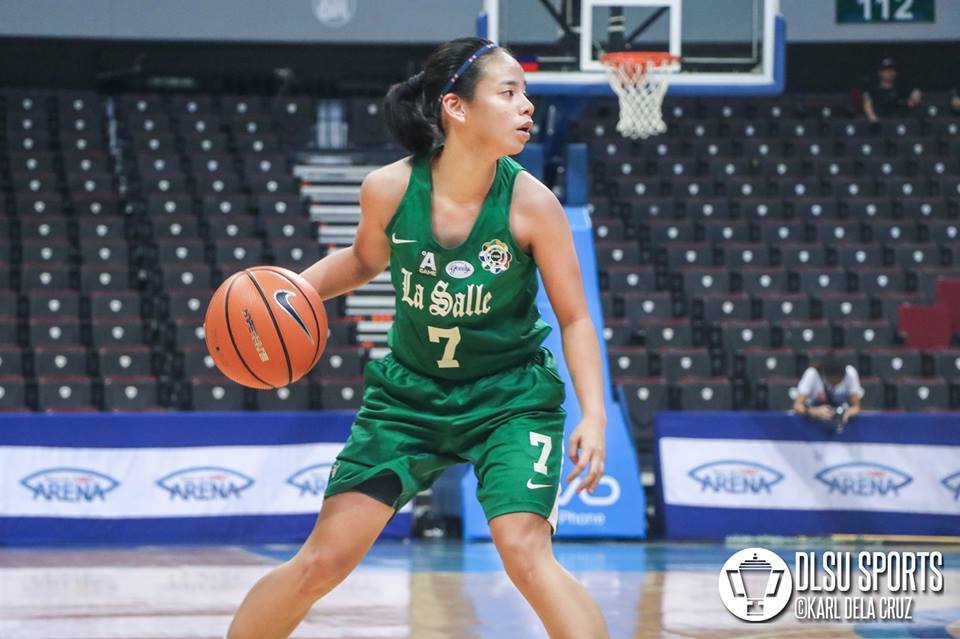 The struggle continues. The DLSU Lady Archers suffered another beating from the NU Lady Bulldogs, 56-91, on Wednesday at the SM MOA Arena.
Khate Castillo led the Lady Archers, which dropped to 2-8, with 19 points on 5/7 from deep. Charlene Javier registered eight points and eight rebounds, while team captain Marga Dagdagan dished seven assists in the loss.
Ria Nabalan, Jack Animam, and Rhena Itesi all ended up in double digits with 13, 12, and 12 points, respectively. Nabalan flirted with a triple-double, missing only one board and two assists.
The Lady Archers trailed the Lady Bulldogs after the first quarter, 28-13. Animam and Itesi already had eight and six points, respectively, as they outscored La Salle.
Meanwhile, La Salle held NU to only 16 points in the second quarter, their lowest scoring quarter. The Lady Archers, nonetheless, were not able to capitalize, adding only 11 points to their total. Charmaine Torres, who was scoreless in the first period, poured six of her eight points in the second frame. At halftime, NU remained comfortably ahead by 20, 44-24.
In the third quarter, the defending champions continued to hound the Lady Archers, who trailed by 27, 38-65. In the fourth period, Castillo, who was the lone Lady Archer who scored in each and every quarter, added eight more points to her total. However, her team was already down by as much as 39 points.
 Castillo's five triples tie the Lady Bulldogs' total number of made treys. The shorter Lady Archers, though, were outscored by the much taller Lady Bulldogs, 52-28, in inside points. The former also struggled in offense – making only 23 field goals, 16 from two-point range. On the other hand, the much taller Lady Bulldogs' connected on 41 field goals, 36 coming from within the arc. La Salle also struggled in defense, swatting no shots while receiving all the six blocks of NU.
The DLSU Lady Archers will try to bounce back against the Adamson Lady Soaring Falcons, 10AM on Sunday at the SM Mall of Asia Arena.
Scores:
DLSU 56 – Castillo 19, Javier 8, Torres 8, Del Campo 6, Paraiso 6, Dagdagan 3, Figueroa 2, Jimenez 2, Nunez 2, Vergara 0.
NU 91 – Nabalan 13, Itesi 12, Animam 12, Camelo 9, Layug 8, Cacho 8, Harada 7, Ano-os 4, Tanesa 4, Del Carmen 4, Antiquera 3, Ceno 3, Sison 2, Lopez 2.