Lady Softbelles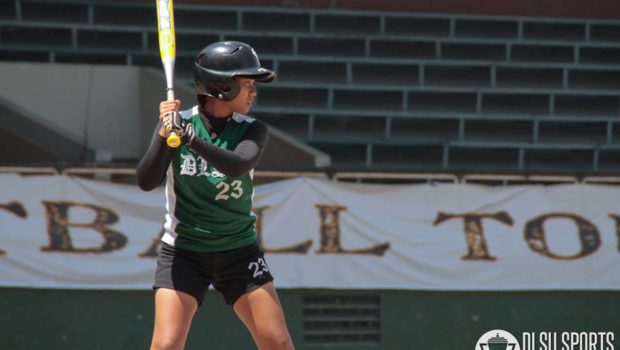 Published on March 8th, 2015 | by Pearl Cardenas
0
DLSU Lady Batters fall short against UST Softbelles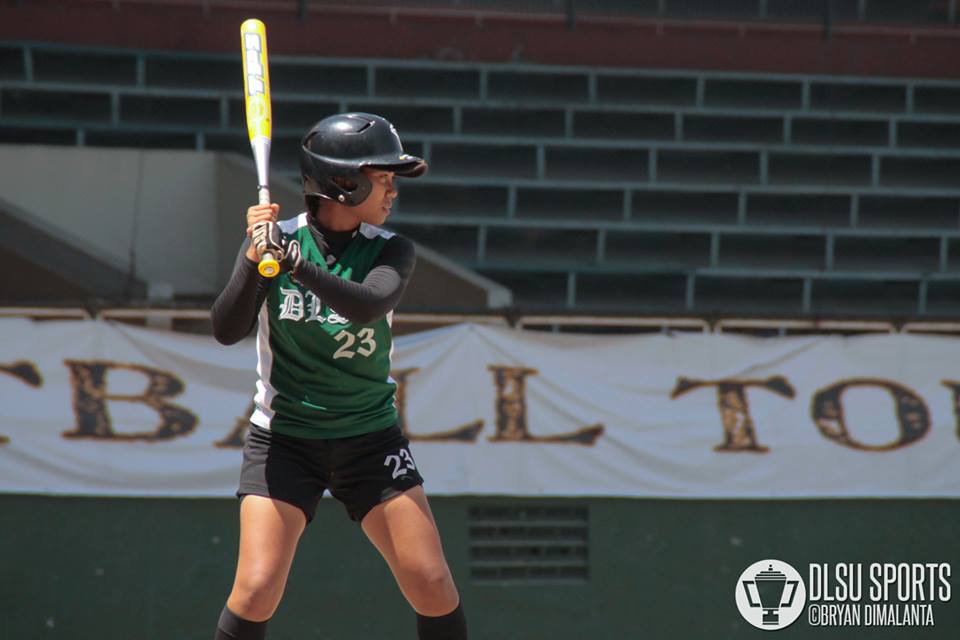 The DLSU Lady Batters experienced a drawback against the UST Softbelles yesterday, March 7, at the Rizal Memorial Stadium. The final score was 2-6, with the UST Softbelles winning the game.
During the 1st inning, UST Softbelles made 2 runs. The first run which was by UST Softbelles' Lacupa, which was then halted by DLSU Lady Batter's Jamica Arribas making up for it with a strike-out. However, this didn't stop the opponent from making another run, adding up their score for the 1st inning to 0-2.
The 2nd and 3rd innings were intense for both teams, preventing each other to score a run. Jamica Arribas, did her best to disable the opponent in stealing their bases, striking out two members from the opponent's team effortlessly. With this, the 2nd inning ended with both teams scoreless. DLSU Lady Batter's Ramos, tried to run two bases for the team with a single hit. Unfortunately, she gets tagged and is out during the 3rd inning, while the UST Softbelles scored another run, making it a 0-3 lead after three innings.
Amidst UST's consistent hitting, the DLSU Lady Batters picked up their pace during the 4th inning, scoring two runs . DLSU Lady Batters' Son became the catalyst of these two runs, as she ran to 1st base, and with Jamica Arribas' support, she was able to run to the 3rd base. Eventually, because of their teamwork DLSU Lady Batters scored two runs consecutively and ended the 4th inning preventing UST Softbelles' De La Torre, to score a run. After four innings, UST's lead was down to just one run.
However, DLSU Lady Batters ran out of Ammo, from 5th inning to the 7th inning. DLSU Lady Batters were overpowered by the opponent team's Palma, as she scored a run, followed by two more runs. During the 6th inning, DLSU Lady Batters, still gave it their best shot to score runs with Arroyo getting to 1st base then 3rd base, backed-up by her teammate Son at the 2nd base. Sadly, the team failed to make a run, but they also prevented the opponent to score a run. Thus, ending the 6th inning with no runs.
The final inning came and it was the DLSU Lady Batters' moment to avenge their lost innings, but UST's pitcher had other plans as she retired the DLSU side with their final three outs.
The DLSU Lady Batters also dropped their game against NU earlier in this week, 5-6.
After the game, when asked on what he can comment about his team's performance, coach Alex Estipular answered, "Nasamahan kami ng errors, and very costly errors ang nangyare, kaya hindi sila makapag-deliver sa depensa. Pagdating naman sa paluan nila, hindi sila masyado nasundan. Na-istop lang nung one inning, pero after nun wala na. Konting pressure lang, konting push lang siguro." Coach Alex stated. Coach Alex also emphasized that they need to win the next game against UP, so that the team can still have a chance in entering the finals in softball. Lastly, he reassured that they will own the next game through careful preparation, in which he stated " Kailangan i-sanay ule yung team, kailangan team-bonding ule. Para ma-build yung teamwork and momentum na kailangan for the next game."