Lady Softbelles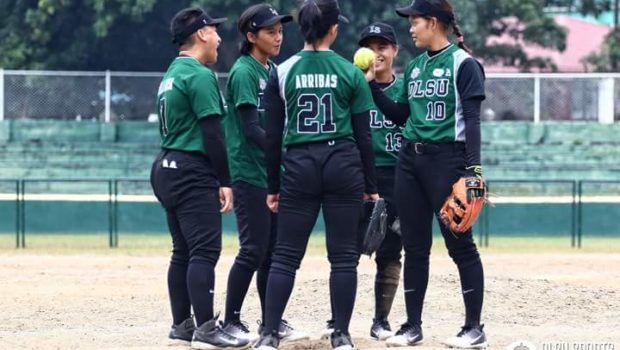 Published on February 22nd, 2018 | by Dara Clariza Evangelista
0
DLSU Lady Batters squeak past Ateneo Lady Eagles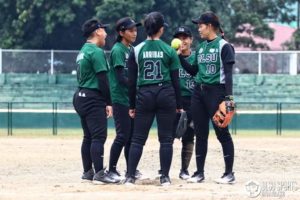 The De La Salle University Lady Batters outlasted the Ateneo de Manila University Lady Eagles, 6-5, in the UAAP Season 80 Softball Tournament, earlier today at the Rizal Memorial Baseball Stadium.
In first inning, only one run was completed by the Green shirts courtesy of Mercy Arroyo. However, it was immediately countered by ADMU at the bottom of the inning.
For the second inning, no runs were completed by any team leaving the score still tied at 1-1.
The third inning went better for DLSU as they completed two runs and blanked the Katipunan-based ladies to give them a 3-1 lead.
In the fourth inning, the game turned sour for the Lady Batters when they failed to finish any runs. At the bottom of the inning, the Lady Eagles went on to finish four runs, snatching the lead at 3-5.
However, the fifth inning ended in favor of DLSU as Miranda completed another run off Jam Arribas' hit. Arroyo and Arribas, then, managed to complete a double run right after. The bottom of the inning also went great for La Salle by they kept their momentum up to give zero points to Ateneo, 6-5.
For both the sixth and seventh inning, the Lady Batters went scoreless but managed to keep Ateneo at bay with tag after tag.
By the end of the last inning, DLSU's Velasco caught a crucial hit that would have given Ateneo the win. Fortunately for the Green and White, Velasco sealed the victory for La Salle.