Lady Softbelles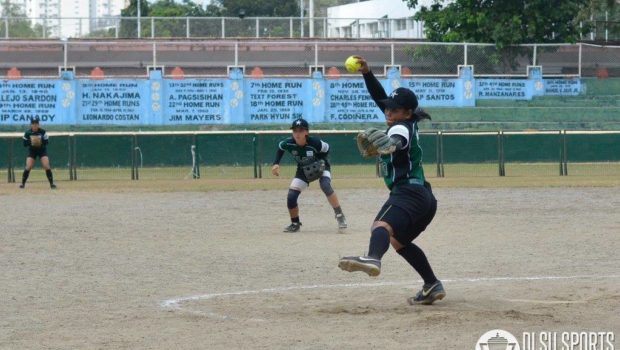 Published on February 4th, 2016 | by Deion Bandril
0
DLSU Lady Batters suffer defeat against UE Lady Warriors 4-5
The first inning was a blast for the Lady Batters. They scored two runs thanks to an RBI by Kristel Gomez. Mary Joy Son and Vanessa Borbon reached home with game now 2-0. Jamica Arribas then followed up with another run thus making the score now 3-0. However, UE was able to make a run during the inning with a run from Charlene Quintos. The first inning ended with the score 3-1.
The rest of the game was riddled with errors for the Taft-based squad. On the third inning, UE was to able secure two more runs to tie the game up. They capitalized on the throwing and catching errors of the Lady Warriors. Obviously momentum was on UE's upon tying the game 3-3.
DLSU tried to take away their confidence by scoring a run on the sixth inning. Thinking they've closed the game, out of nowhere another run was sealed by UE. By the end of the sixth, the game was tied 4-4.
Everything changed in the last inning. During's the Lady Batters time on the plate, they weren't able to connect at all. It appeared that the team was lacking focus by the last few innings. It became even more obvious as they made more errors. UE once again came back to life as they loaded all bases. Upon that, Lady Warriors Senangote and Collado were ready to score their run. Thanks to a RBI by Salvador that went deep right field, Senangote scored the game-clinching run 4-5.
With this loss, the DLSU Lady Batters worsen their record to 0-2. Their lack of coordination and communication in the field proved to be their weakness. However, they still fought with heart throughout the game. They shall next face UST this coming Saturday, February 6. The game will still be held at the same venue.