Lady Spikers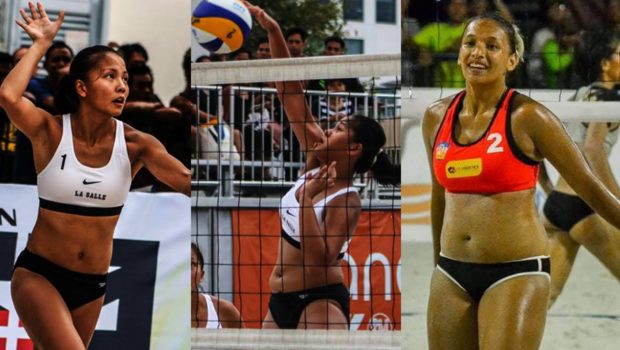 Published on September 23rd, 2018 | by Khyte Mendoza
0
DLSU Lady, Green Spikers ready to make their mark in UAAP Season 81 Beach Volleyball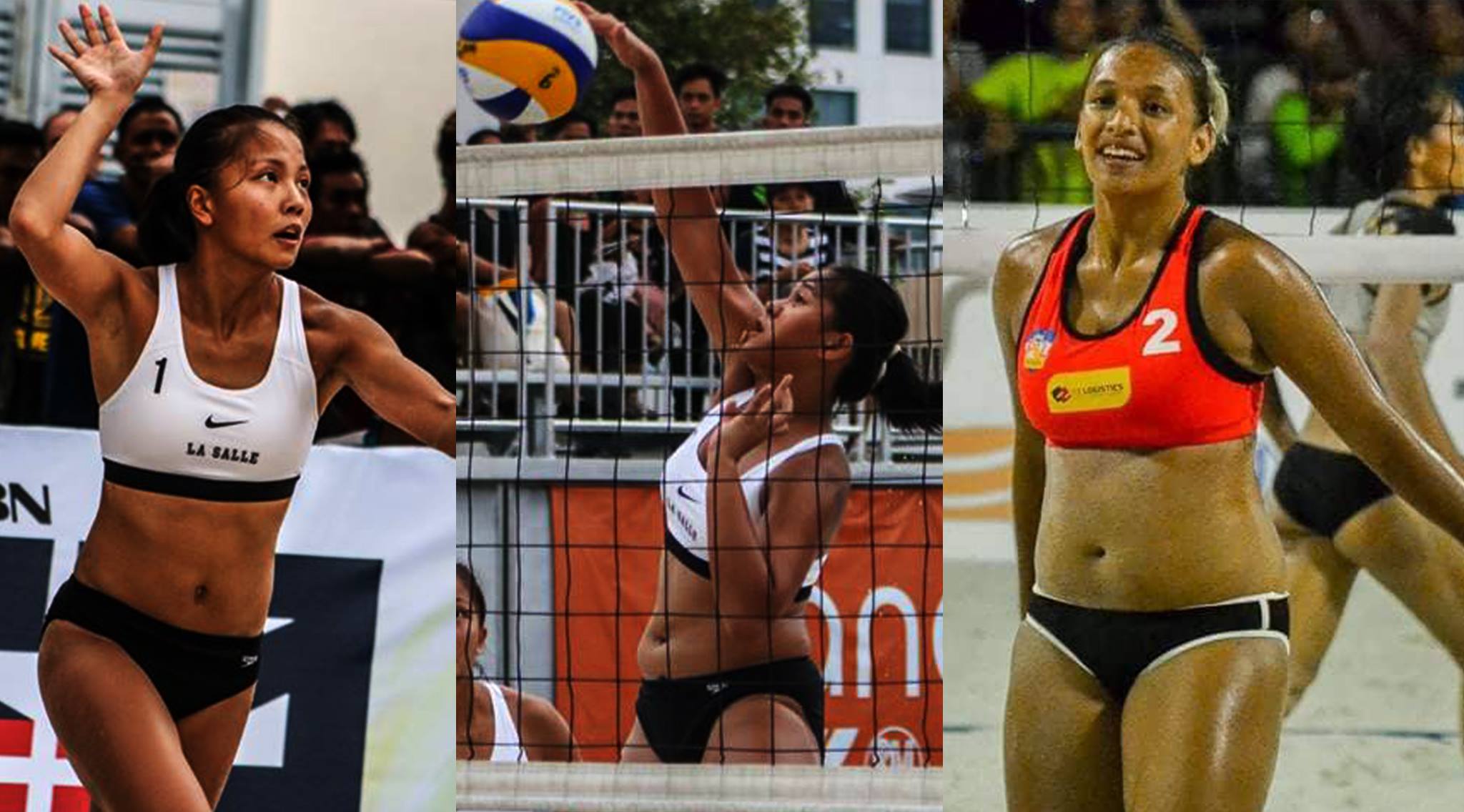 Photos from DLSU Sports and F2 Logistics Cargo Movers Facebook page
The De La Salle University Beach Volleyball Teams are looking to eclipse their finishes last year as they aim for the podium in the UAAP Season 81 Beach Volleyball Tournament to be held at the Mall of Asia Sands by the Bay.
La Salle's men's team will front new faces in Geraint Bacon, Paul Serrano and Raprap Sumalinog. On the other hand, the women's crew will be bannered by veterans Tin Tiamzon, May Luna and Michelle Morente.
Lady Spikers aim for experience, podium finish
The Lady Spikers ranked fourth in Season 80, a seed lower than what they had the previous year. Known as an indoor volleyball powerhouse, DLSU hopes to translate its success to the sands. The Taft squad will try to regain its lost glory after former Lady Spikers Kim Fajardo and Cyd Demecillo clinched the school's first and only title in beach volleyball in 2015.
Luna and Tiamzon were set for another podium finish last year, but the duo succumbed to the UP Lady Maroons to settle for fourth.
The high-soaring pair got their feet wet when they debuted for the Green and White in the beach volleyball scene last year. Albeit the unfamiliar atmosphere, Luna and Tiamzon showcased an impressive performance as they still barged into the Final Four. They might have had miscues, but the latter believes that experience made them ready for the competition.
"We weren't far behind the top teams last season, which were UST, UP, and FEU considering that May and I were relatively a new pair. I think that one of the lapses we had was that we couldn't execute some of the things we needed to do in crucial moments. And going into this season I think we're more prepared to deliver in those clutch moments." Tiamzon said.
Luna echoed her teammate's sentiments saying, "siguro kasi it matters talaga yung composure during tight games, napapairal yung emotion before the situation."
Reinforcing them this season is the hard-hitting Mich Morente, who is returning to collegiate volleyball after serving residency in the previous year. With the addition of a veteran presence and rigorous training, an ecstatic Tiamzon said that La Salle has set its sights to another strong showing.
"I'm excited with what our team dynamics might be this season with ate Mich Morente. I also think that we are more prepared this season, we had a lot more training and we really focused on our core beach volley team a lot with the help of our coaches."
Asked about their goal for this season, Tiamzon shared, "the same as previous years, which is to be part of the top 4 and maybe even make it to the finals. And gain more experience for the indoor season, especially now that we are starting over as a team."
Green Spikers off to a fresh start
A new lineup in Geraint Bacon, neophytes Paul Serrano and Raprap Sumalinog will take on the beach volleyball test in the men's division. Coach Norman Miguel and his team will fight for a Final Four slot in Season 81.
Last season, the Green Spikers failed to reach the semifinals as they ended the tournament with a seventh-place finish, holding a 2-5 win-loss record.
Bacon, the only veteran to play for the Green Spikers, mentioned that since his teammates are rookies, they have been working on their chemistry to improve communication.
"Rookies mga kasama ko so we just have to work our chemistry inside the sand court," he said.
Knowing that the team is young, Bacon insisted that they will approach the competition 'one game at a time' and hopefully they can surprise everyone. He, though, made it clear that the main goal is to rank higher this year, "Sabi ni coach goal namin is mag rank up from last season's 7th place.
"In addition, Sumalinog keeps the reminders of the coaches during training in his mind as he vows to give his all for the Green and White on the sand.
"Rookie palang po ako this season pero as a rookie po gagawin ko lang po lahat ng ginagawa namin sa training at lahat ng aral na palagi sakin sinasabi at pinapaalala ng coaches ko before and after training. And sa lahat ng sacrifice at hirap na pinagdadaanan namin gusto namin masuklian lahat ng iyon ng magandang resulta. At sa darating na laro namin bukas ay inaalay namin sa buong La Salle Community." He said.
UAAP Season 81 Beach Volleyball starts tomorrow! Catch the Green and Lady Spikers as they face UE and FEU respectively.