Beach Volleyball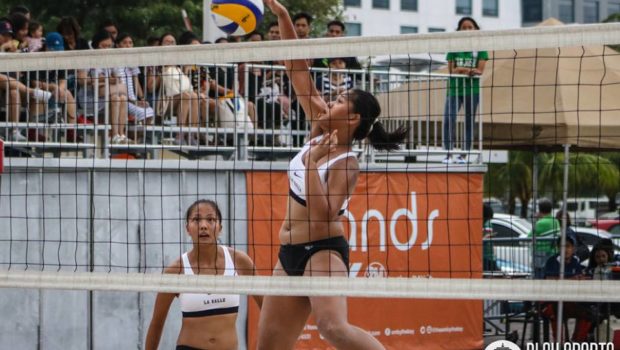 Published on October 9th, 2017 | by Genrev Villamin
0
DLSU Lady Spikers surrender to UP Lady Fighting Maroons, drop to 3-3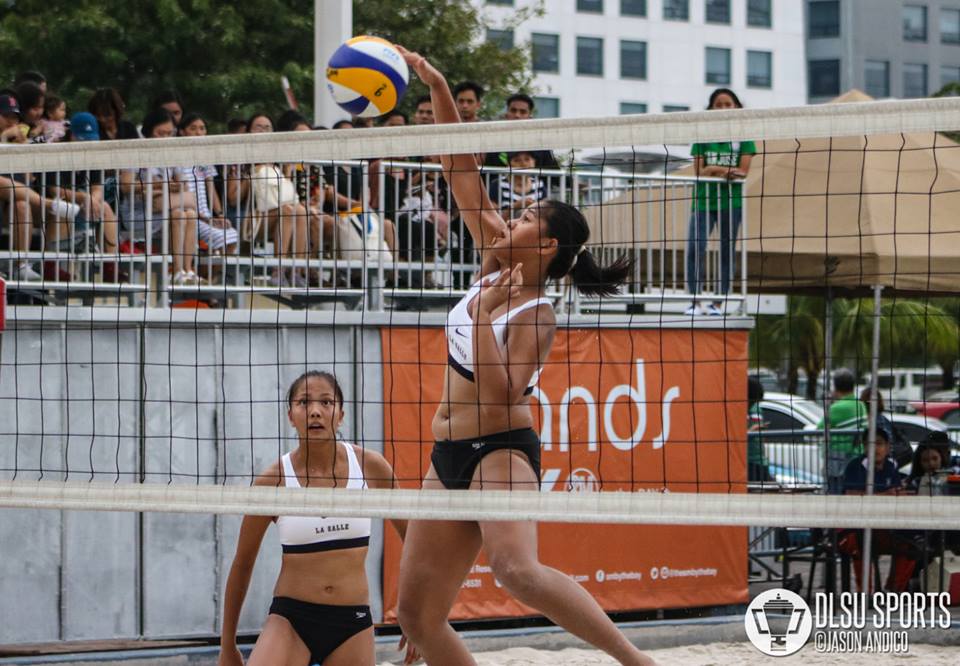 The De La Salle University Lady Spikers drop to an even 3-3 after a two-set loss to the UP Lady Fighting Maroons, 17-21, 17-21, Sunday at the MOA Sands by the Bay.
Lady Maroon Arielle Estranero started the first set strong leading UP to a 7-3 advantage over the Lady Spikers. Her team's errors and miscommunications, however, kept La Salle in the game. Tin Tiamzon's service ace put the Lady Spikers to within one, 6-7, before May Luna's confusion play tied the first set at 8-8. It was a seesaw battle as the set remained knotted at 12-all. Luna had a counter to the duo of Tots Carlos and Estranero. A service error from UP and a long rally ended by La Salle put them to within two, 17-19. However, a service error by Luna and a service ace by Estranero won the set for the Lady Maroons, 21-17.
The Lady Spikers opened the second set with a 3-1 score. The Lady Maroons tied the set at 4-all, before eventually overtaking La Salle, 5-4. Luna's service ace stopped the bleeding for La Salle, 7-8, in the second set. UP, however, started to pull away and break the game wide open. From a one point deficit, La Salle trailed by three points 8-11.
After a technical timeout, La Salle was all of a sudden down 8-13. The Lady Maroons extended their scoring rally as they doubled up on the Lady Spikers, 8-16. La Salle finally incremented their score off a UP service error. A failed attack by the State University chopped La Salle's deficit to four, 13-17. Luna's attack even pulled them, 14-17. The Lady Spikers, however, were not able to make stops as they could not break the three-point barrier. UP led 20-17 before eventually taking the second set, 21-17.
The DLSU Lady Spikers cap their elimination round assignment against the Ateneo Lady Eagles on Thursday at the same venue.