Green Tennisters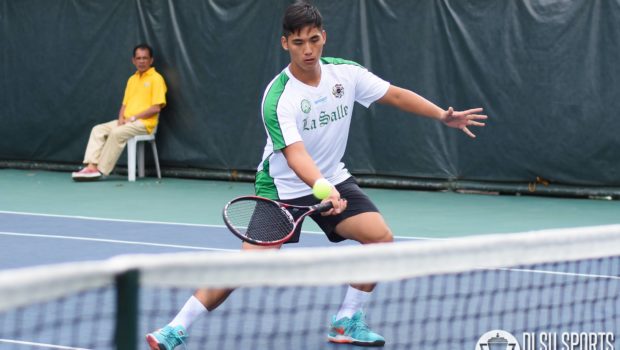 Published on February 9th, 2016 | by Naomi Imbang
0
DLSU Tennisters lose ground in the standings as 1st round comes to a close
The De La Salle University Green Tennisters got their 4th straight loss today against University of the Philippines with a score of 2-3. The Lady Tennisters on the other hand suffered a 1-4 loss to the defending champions, the NU Lady Bulldogs. The tournament took place on February 8 at the Rizal Memorial Sports Complex.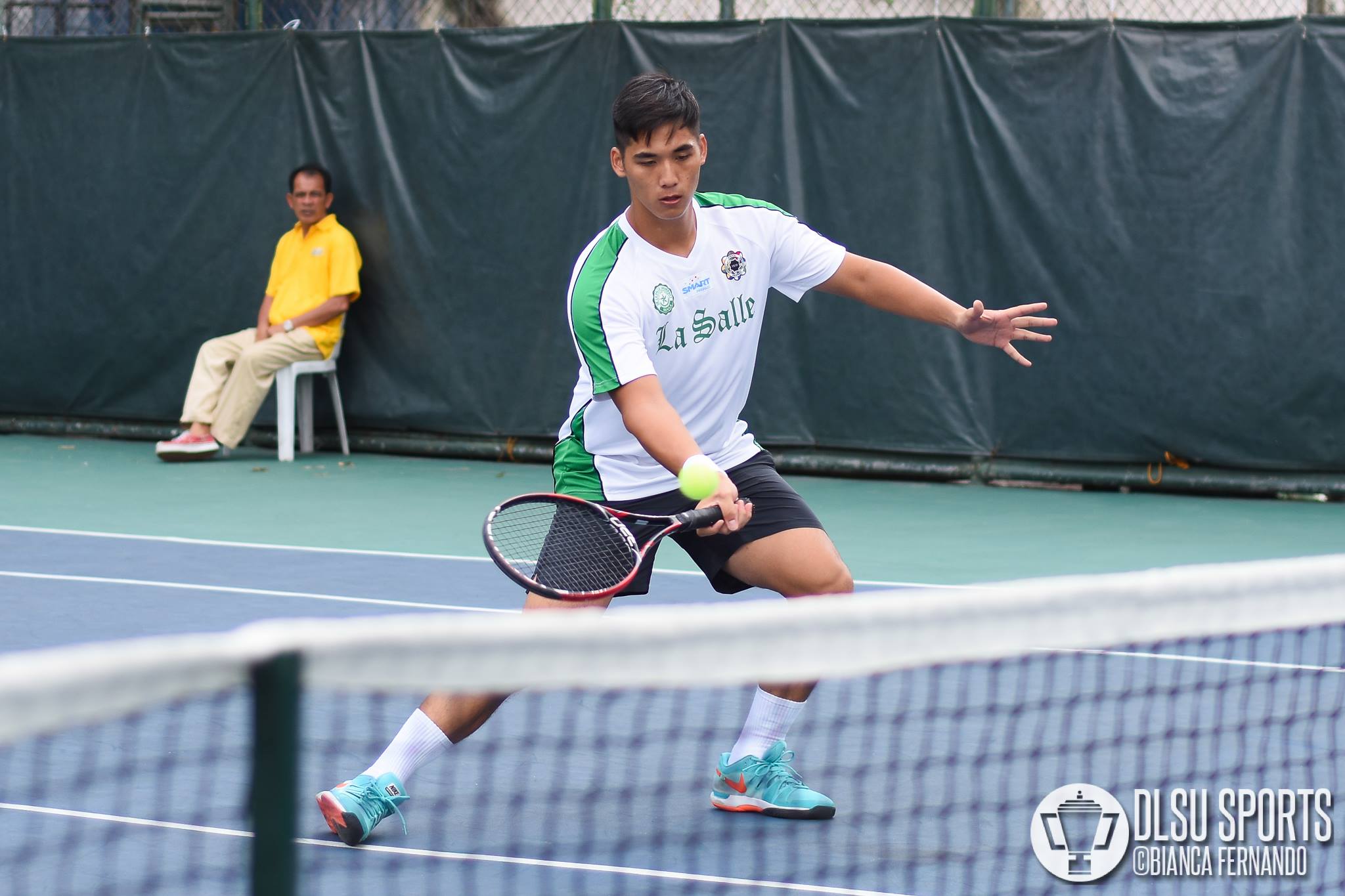 Green Tennisters
 Argil Canizares fought hard in the first singles of the day against UP's Angelo Esguerra after a setback during the first set of the game, 4-6. Canizares then turned the tables and crushed what resistance the Diliman-based squad offered by answering back with a 6-4 score. However, he couldn't maintain his strategy and lost to Esguerra in the 3rd set, 3-6. The second singles for the DLSU, Abdulqoahar Allian also got the same fate as Canizares as he fell down to Vince Salas of UP in 2 sets, 3-6, 3-6. Although, it didn't start out great for the first two singles, Betto Orendain of DLSU, avenge his brother as he asserted dominance inside the court after taking down Joshua Cano in 3 sets, 1-6, 6-4, 6-3.
For the doubles game of DLSU, they split it with a win and loss. The tandem of Asisitio and Sy took a wrong turn after facing off with Romnee Joseph and Joshua Miranda of UP, 0-6, 2-0. However, the power partners, Jose Cano and Kyle Parapan defeated their opponents in a 3 set match, 3-6, 6-2, 7(3)-6.
Now at the bottom of the standings, head coach Ronald Kraut explained that he was disappointed. Although he was expecting that this season will definitely be a challenge for the men's team, he didn't know that it could be this much. "We're now in the spot where I've never been before since I was stated as the coach of LaSalle," Kraut emotionally explained.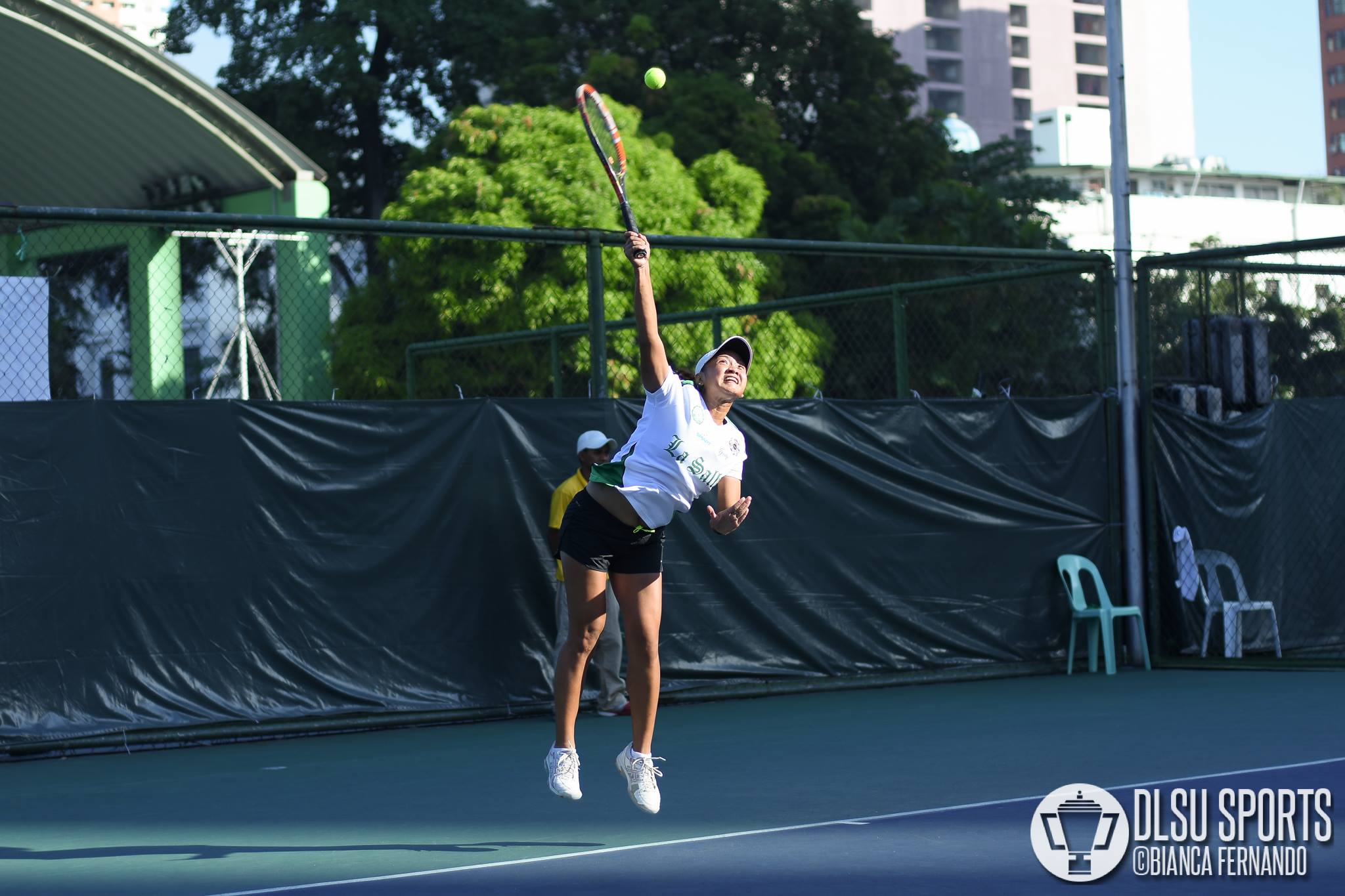 Lady Tennisters
For their female counterpart, it started of striking as star player Marinel Rudas took home the victory against season 77 MVP, Clarice Patrimonio in 3 sets, 6-4, 3-6, 6-3. However, it all goes down to a meltdown starting with the second singles player, Ana Atangan after a  faceoff with Jzah Canja of NU, 3-6, 1-6. It then continued to Janina Luis as she got beaten by Christine Patrimonio, 1-6, 0-6.
The Green and White squad then had no chance in avenging the losses and further went deep end with the loss of the Arandia – Castillo tandem, 0-6, 4-6. Hitosis and Aquino also struggled after ending their day with another defeat by NU with a score of 2-6 in both sets.
It was a bittersweet feeling for coach Kraut after the Lady Tennister's game. He is proud that Rudas overcome the attacks of her opponent, but it was still not enough to boost the moral of the succeeding players. "We had a good start because our number one beat their number one, it was a very very big win for us, it started with something but unfortunately, we fell short in the next games,"Kraut said. He then added, "It was a big win, but not for the team."
Although it was truly a heartbreak for both teams since the first elimination round is nearly coming to an end, Kraut is still looking on the positive side for the Taft-based squad, he just needed the players to concentrate more and do better in the next half. "Hopefully, we can bounce back in the second round, we need to improve on their [mentality], its all up there, walang kinalaman yung palo, lineup and pairings, we just need the confidence and focus," Explained by Kraut. He then added, "Just be the stronger person."