Athletics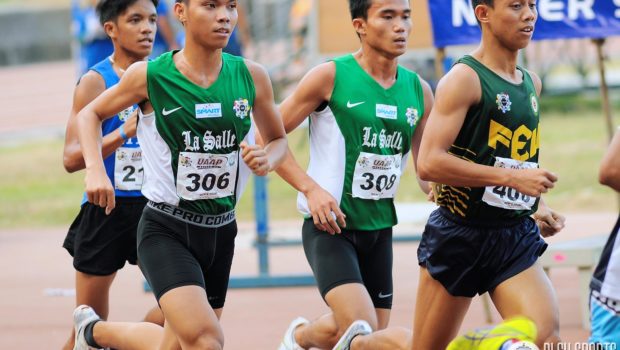 Published on October 25th, 2016 | by George Aladin
0
DLSU Tracksters on the run for semis in PATAFA 2016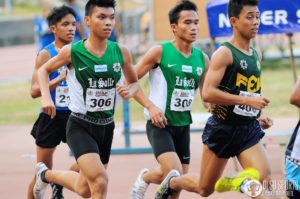 The De La Salle University (DLSU) Green and Lady Tracksters entered the semi-final round of The Philippine Athletics Track and Field Association (PATAFA) tournament last Sunday, October 23 at the PhilSports Complex in Pasig City.
The Green Tracksters started their semi-final run with a great impact by immediately placing at their respective divisions and events.
During the heats for the 5K Seniors' division event, Erwin Parcon led the Green and White squad with a first place finish.  John Kenneth Nodos and Roland Malate also ended the morning weekly relay with good performances. Nodos finished the 100m sprints junior division by placing at 2nd   place while Malate finished at 3rd in the 1.6k walk-a-thon event.
For the Women's youth division, Elrica Guro placed 2nd at the 100m sprint event. During the seniors' division, Mellisa Escoton finished her morning weekly relay by placing 1st at the 100m sprint event.
"We were doing our very best although some of us are not that prepared yet, we still managed to finish better than we've expected," said Nodos about the team's performance last Sunday. He then added, "We are continuing to pursue our goals especially to bring back the championship that we have been longing for."
With these improvements and boosts of confidence, the Taft-based squad are looking more poised as they enter the final rounds of the PATAFA.
Catch the Green Tracksters as well as the Lady Tracksters show their strengths and skills every Sunday at 7am at The PhilSports Complex in Pasig City.