Lady Spikers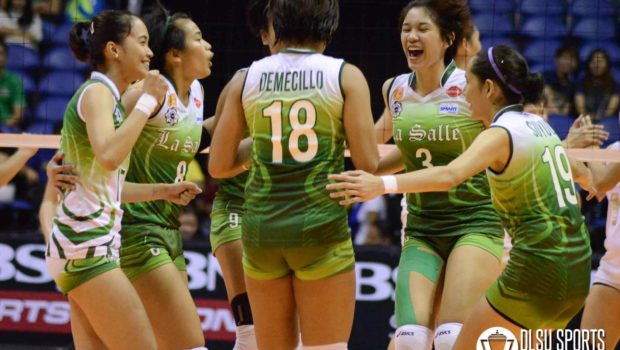 Published on March 4th, 2015 | by DLSU Sports
0
Fans and Lasallians speak: Thoughts on the sweep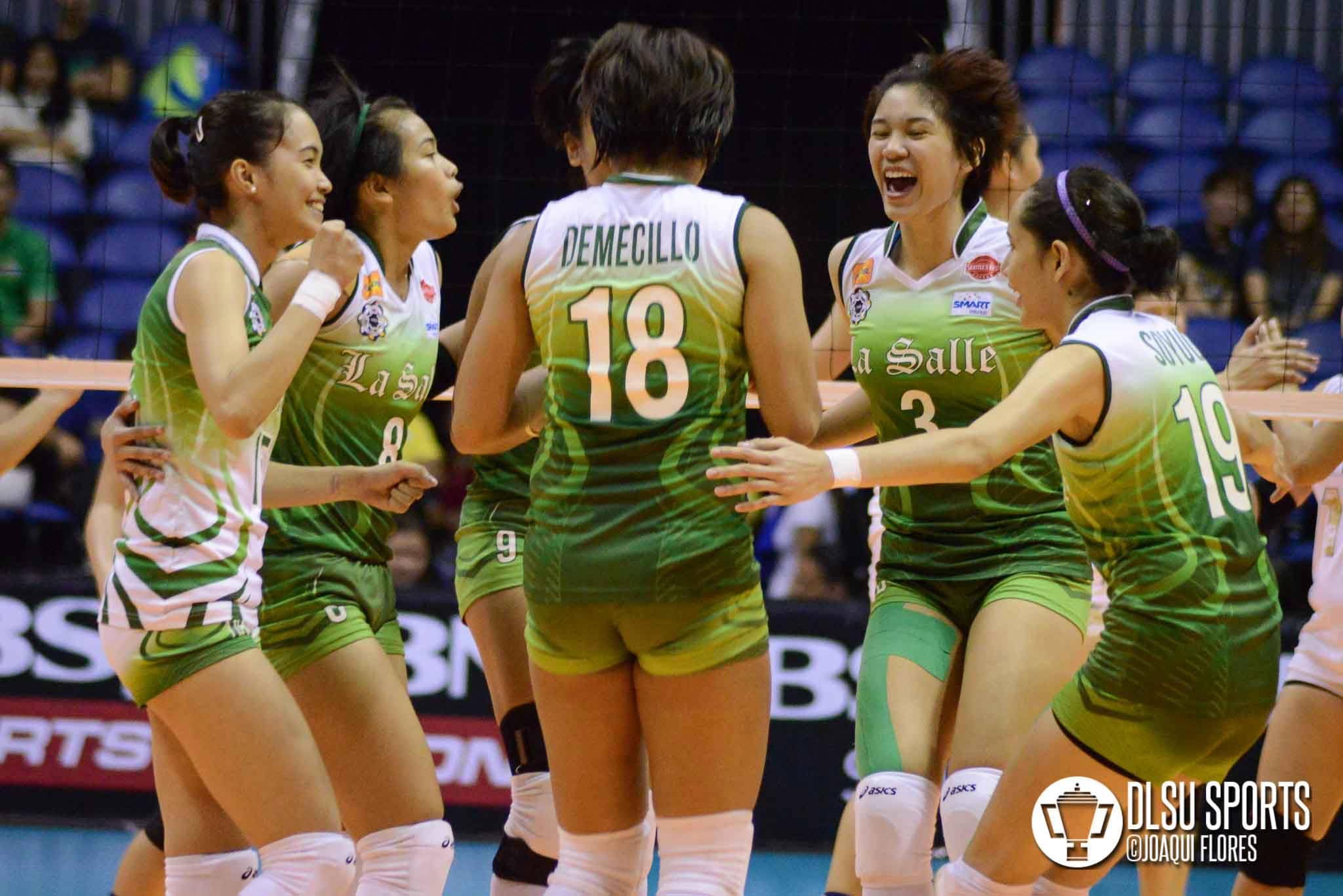 Last year's bridesmaid finishers DLSU Lady Spikers succumb in the hands of the 3rd-seeded NU Lady Bulldogs in a shocking sweep. In addition, Coach Ramil and his troops lost for the first time against Coach Roger Gorayeb.
In our twitter account @dlsusports, some fans, supporters and Lasallians sent out their opinions on the game and thoughts on the shocking sweep. Here are some of their responses:
-"DLSU's defense was not sloppy. What they lacked is CONFIDENCE. Clearly, NU had what they really have and that is CONFIDENCE." – (@Siotiii) Jeric Alvarez, Social Media team head, DLSU Sports
-"not their A-Game. Maybe because of the looong break. But i know they will bounceback" – @DLSUVolleyfans -"that's the best of NU volleyball and the worst of DLSU. Couldn't imagine it happening again especially soon." – (@brnlncgllr) Brian Tamayao, former Writing team head, DLSU Sports
-"Disappointing because we all know that they're capable of so much more. Nakaka-miss ang angas ng mga naunang DLSUWVT." – @JoloLagman
-"I still believe in La Salle. But if they'll continue to play the way did earlier, then expect another heartbreak. #PUSOPlease" – @shayneXIII
-"i have seen/watched the lady spikers being swept, three straight sets. But they always bounce back. And they will on Saturday." – @mkreign
-"lack of energy and very tentative on every movement they made. Definitely not the typical dlsu game we all know" – @cheenopot
-"STUNNED. Absolutely gobsmacked! Was not expecting a loss. MOST Definitely not in 3 sets. I think DLSU prepped for Jaja mostly." – @Ansabehhh
The Lady Bulldogs win erased their twice-to-beat advantage against La Salle and will play game two and the winner-take-all match on Saturday afternoon. The winner will book a date with the defending champions Ateneo Lady Eagles on Wednesday.
For more updates, stories and features on La Salle sports, follow us on our social media accounts in Instagram and Twitter: @dlsusports