Basketball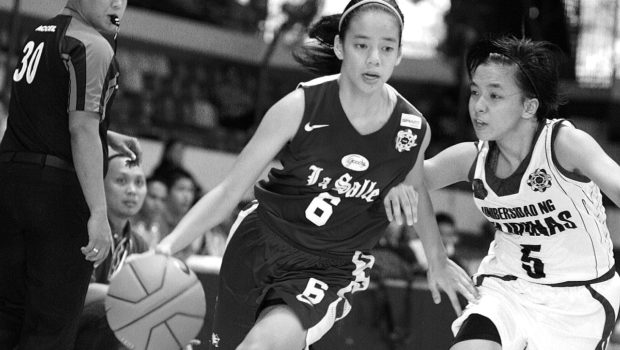 Published on July 25th, 2014 | by Absolut Verde
0
UP fight – but Lady Archers thoroughly pacify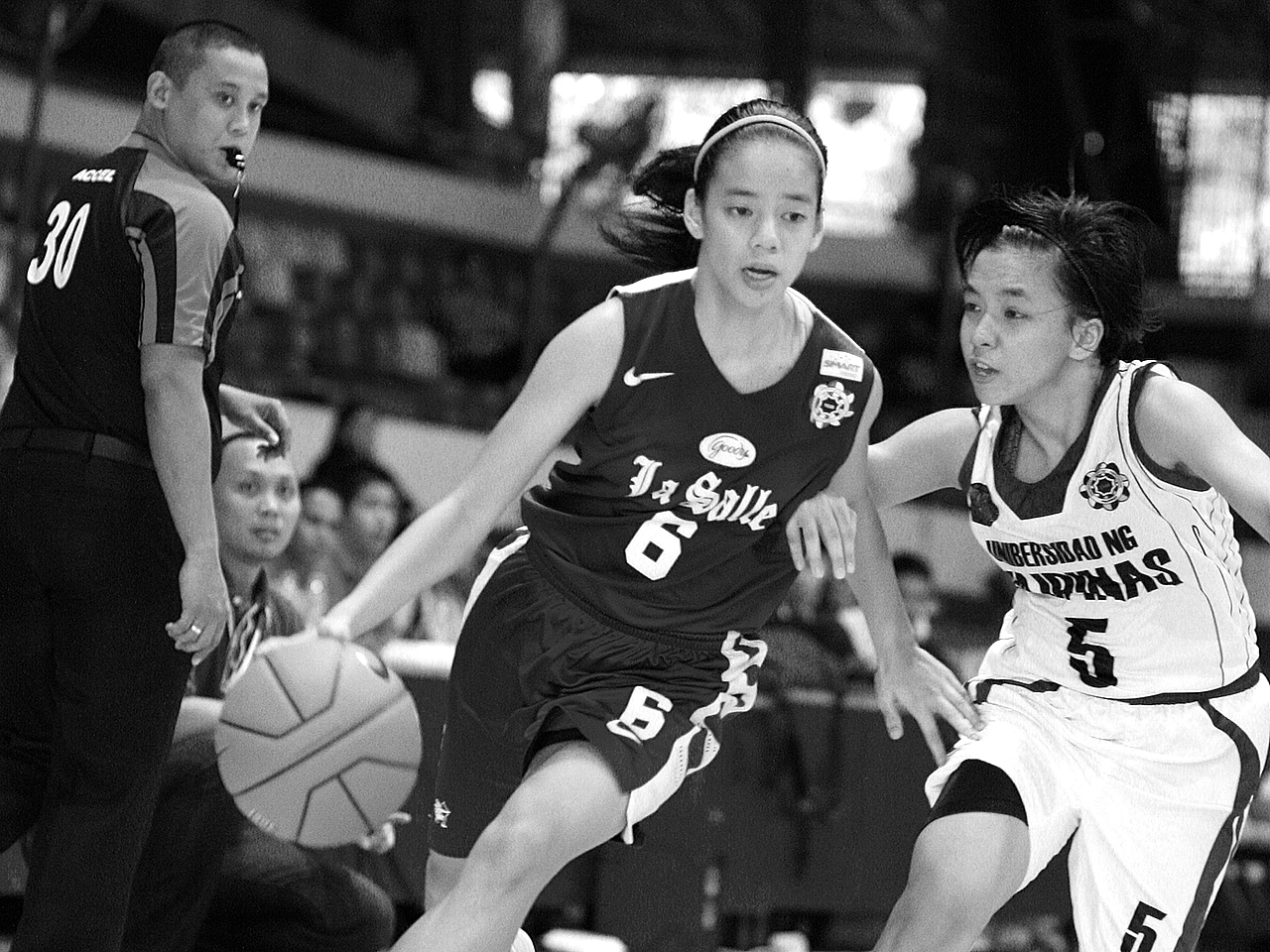 La Salle 66
UP 31
Blue Eagle Gym – Excessive humidity from a cloudburst and the resulting slick parquet caused this morning's first game between National University and the University of the East to be abandoned after just three minutes. No disrespect to the UP Lady Maroons, but their contest against the defending champion De La Salle Lady Archers was over in roughly the same amount of time.
Even the most partisan UP supporters would have noted the scale of the task facing the Lady Maroons, both in individual matchups and collective experience. Neither did their team do much to allay doubts, wildly overhitting their first three passes perhaps in a bid to neutralise the Lady Archers' size advantage by pushing the tempo early. Their haste backfired, but the true story of the scoreline comes down to La Salle finally producing something that Coach Tyrone Bautista has been demanding for three games now: a good start.
It's a theme he frequently repeated throughout last season: La Salle's bigs have to show up early, as you simply can't get a transition game going when you keep inbounding the ball on account of a leaky interior defence. Today, veteran Inna Corcuera wasted no time gettting, well, uncorked. Shrugging off a jaded performance against Adamson, she hauled down two offensive rebounds in their first possession, put her team's first six points on the board, and promptly made sure her counterpart Patricia Pesquera got no comfort at the other end. Game legs had not been fully stretched, and UP were already reeling.
As if on cue, Chay Vergara and Niky Scott would join the party. Vergara had one of those games you can put on a résumé: eight points in the first quarter from two three-pointers and a floater, all from well-worked plays, before adding a final two free throws at the end, for good measure. Ten points in ten minutes, perfect shooting from the field, line, and beyond the arc, to go with two rebounds.
The percentages were unimpressive for the rest of the Lady Archers, but there was plenty of the ball to share, courtesy of their game-long pressure defence that forced 24 turnovers from UP while gifting them a mere six free throw attempts. Fretzie Oyao played in successive games for perhaps the first time in her career, and picked up from where she left off, dumping five quick points on the woebegone UP frontline. And for yet another game, Bautista played everyone on his roster who was not recovering from injury.
The second half was pitched as an exercise in squeezing the play, pressuring ball carriers and defending without over-committing. UP skipper Bea Daez fired a pair of three-pointers in the third to try and ignite her team's offence, but they would prove to be the Lady Maroons' last stand. La Salle would use dizzying combinations of its first, second and third units to tear through the final quarter, still rapacious and eager to run despite having more than doubled UP's total output by that time. Miller Ong and Camille Claro got the open-court game they live for and the assists to show for it. One of them, from Ong to a backdoor-cutting Ana Castillo that resulted in a pretty reverse layup, was worth the price of admission.
On Sunday, both La Salle teams will face their counterparts from the University of the East. A pressing, trapping defence will be on full display; of this there is no doubt. To see La Salle's, stop by the Blue Eagle Gym at 1300.
Player of the game: Alyanna Ong who, on the whole, has had the steadiest start to the season among the Lady Archers. Her play is quiet but influential, beginning inside with rebounding and post presence, then scurrying about in mid-range on broken plays, and, today, staking territory further beyond the arc. Her performance in this game was complete: top scoring like a forward, rebounding like a centre, assisting like a guard, as La Salle made so far its most compelling case for the defence.