Green Tennisters
Published on January 31st, 2015 | by Kim Leong
0
First Day Rollercoaster: DLSU Green and Lady Tennisters take to the Courts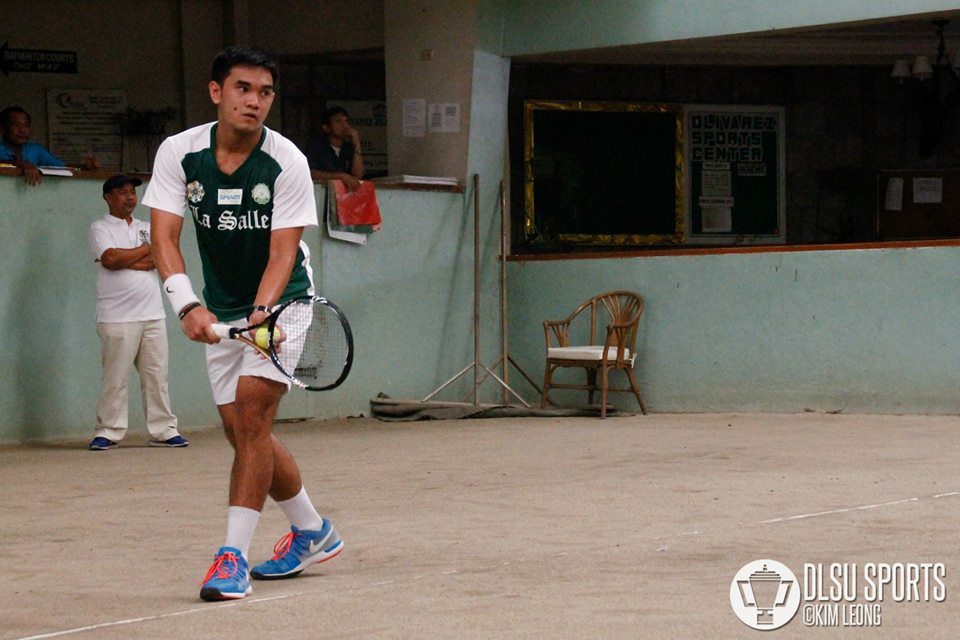 Fast serves, powerful smashes, and quick steps, these were the sights the accompanied the DLSU Green and Lady Tennisters as they took to the clay and hard courts of the Olivarez Sports Center last January 10 to start the UAAP Season 77 Tennis Championship.
First day victory
Facing of university rival Ateneo de Manila University, the Lady Tennisters were quick to establish their dominance as proven Lasallian tennis star Marinel Rudas took the courts first to swiftly demolish her opposition with a quick double 6-0 finish. Her spectacular finish was soon followed by fellow singles competitors Jenni Dizon and Rachelle de Guzman who also dominated their assignment with a 6-0,6-1 and a double 6-0 finish respectively. The three singles competitors were also joined by the doubles team of Nikki Arandia and Princess Castillo who also showed the same amount of strength as they too dominated their opposition with a double 6-1 finish.
The second doubles duo of Lynette Palasan and Janine Luis, however, failed to notch a victory against Ateneo's Bernandez and Olivarez in a three set match which ended in 1-6, 6-4, 1-6, in favour of the Katipunan based squad. Despite the late game victory of ADMU, the DLSU Lady Tennisters still came out on top as they won 4 out of 5 matches
First day tears
Facing of tennis powerhouse University of Santo Tomas, the Green Tennisters were all set to start the season right as they gave it their all to grasp a much wanted victory. Sadly, things unfolded to a different tune as thy ended in a 2-3 loss after the fall of singles competitor Kyle Parpan (3-6,3-6) and doubles duos Gorospe-Sy (0-6, 5-7) and Pantua-Allian(5-7,3-6) to their opponents.
While a loss, two tennisters came out on top of their opponent as LA Canizares defeats his opposition in a close 7-6, 6-4 and Alberto Villamor dispatches his opponent 6-3, 6-4.