Lady Spikers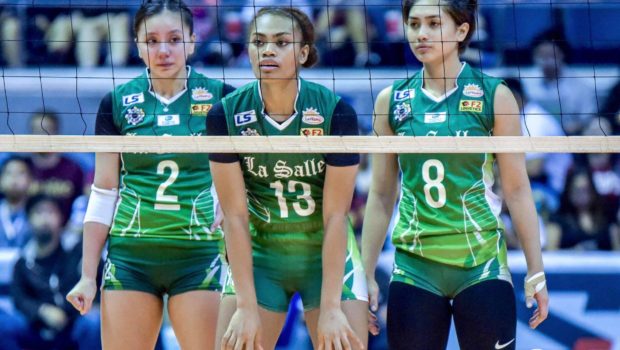 Published on March 2nd, 2019 | by Khyte Mendoza
0
FIVE-SET THRILLER: Lady Spikers suffer first loss of the season at the hands of Lady Maroons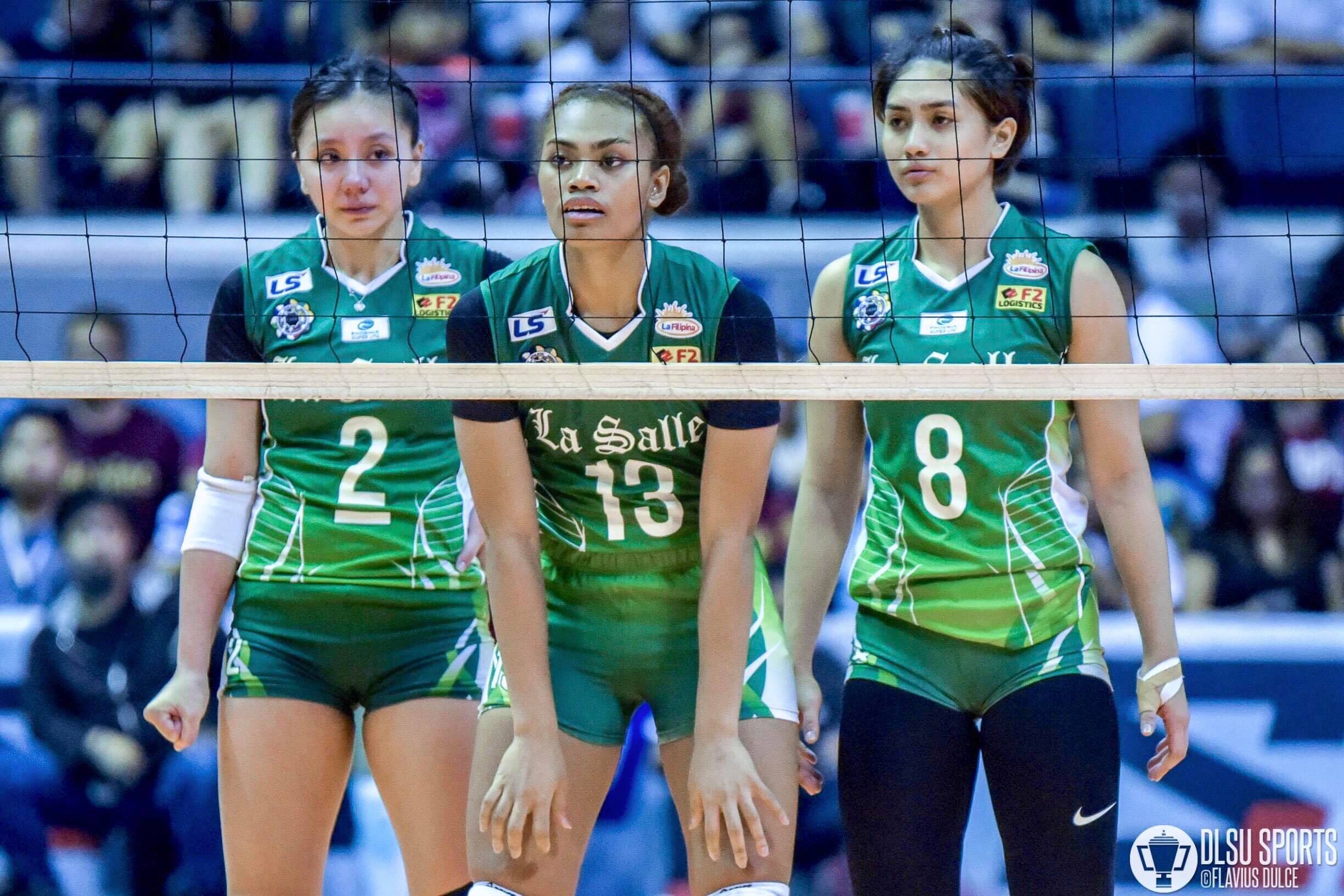 La Salle finally met its match.
The De La Salle University Lady Spikers saw their unbeaten run end after yielding a five-set nail-biter to the University of the Philippines Lady Maroons, 25-21, 20-25, 21-25, 25-20, 12-25, in the UAAP Season 81 women's volleyball tournament at the Smart Araneta Coliseum, Saturday.
It was a chess match early in the first set with UP surviving DLSU's barrage of aces, 8-7. Neither teams had a comfortable lead as the Diliman squad countered every La Salle run, until Coach Ramil De Jesus called Nicole Alba's number. Alba rained down three straight aces to completely take control of the game as DLSU cruised to the first set win.
UP, then, changed the tides in the next two sets. With the maroon crowd on their backs, the Lady Maroons kept on fighting to race to a 2-sets-to-1 lead. Errors did not help the cause of the Lady Spikers as they committed a combined 21 miscues in sets 2 and 3. In both frames, the Taft crew held early leads, but UP never stopped putting its foot on the gas pedal.
In the fourth set, both teams were once again caught in a nip and tuck affair. May Luna helped DLSU establish an 11-9 edge. UP, on the other hand, refused to wave the white flag as Maristela Layug's ace knotted the set at 15-all. Coach De Jesus just pressed the right buttons from then on. Luna felt the heat in the fourth, not holding her punches to eventually force a decider with the help of Lourdes Clemente and Jolina Dela Cruz.
Suddenly, La Salle found itself staring at a three-point deficit, 11-8, in the fifth set. Luna and Dela Cruz anchored DLSU in a comeback as they scored back-to-back hits to tie the match at 12-all. Unfortunately, a mis-hit from Luna and attacks from Tots Carlos and Justine Dorog did the job for the Lady Maroons.
Supper rookie Dela Cruz posted a career-high with 19 points, while Aduke Ogunsanya tallied 13 markers. Team captain Des Cheng and Luna added 12 apiece for the Green and White.
On the flip side, Isa Molde eruppted for 20 points in 17 attacks and three blocks, while Carlos and Layug scored 19 and 11 markers, respectively. Arielle Estranero also dished out 38 excellent sets for the Lady Maroons.
DLSU had a total of 37 errors against UP's 21.
The Lady Spikers now hold a 3-1 record and will next face the UST Tigresses at the San Juan Arena on Wednesday, March 6 4pm.