Athletics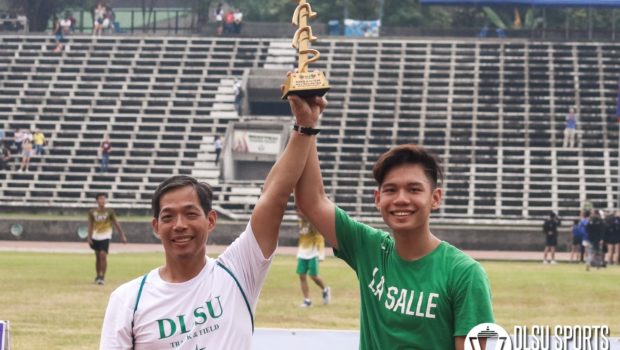 Published on March 14th, 2018 | by George Aladin
0
Francis Obiena is already making his mark in the UAAP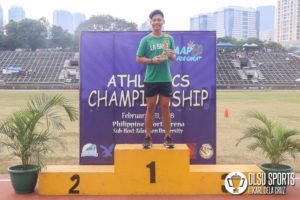 In sports, some rookies start their career with mediocre performances, but for Tracksters rookie Francis Obiena, everything that he could aim for, started on the right side of the track.
Being surrounded by a family of athletes influenced Obiena to be an athlete himself.
"I was exposed to Track and field as long as I can remember," he said.
Another factor that ignited his passion is his school, Chiang Kai Shek College, which has a very strong track and field program. This made the young Obiena pursue a career in track ever since he joined it when he was in elementary.
Although he has other activities aside from sports, he still finds time to practice his craft in Track and Field.
"I have been exposed to several sports activities like Wushu, skateboard and biking but I spend more practice time with Track and Field," Obiena stated.
At the start of his collegiate career, he already marked a contribution in La Salle sports by winning the UAAP Season 80 rookie of the year as well as clinching the gold medal for Men's Pole Vault.
"I have always dreamed of competing in the UAAP," Obiena said on joining the DLSU Green Tracksters this year, "I have joined the DLSU team because I believe DLSU could help me develop further in both my sports and academic," he added.
He also made a mark in the national stage by winning the Antonio Siddayao Award given by the Philippine Sportswriters Association (PSA). This was a result of his performance in the 12th SEA Youth Games held last year March 29, 2017 in Ilagan Isabela where he saved our contingent from a gold medal shut-out by winning the lone gold in the last event of the last day on that meet.
As he continues his young track and field career in the UAAP, he now looks to add to his early accomplishments by improving his performances every year to win more medals for both the University and the Philippines.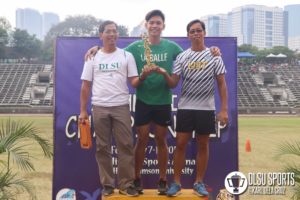 "I'm aiming to win a medal and contribute to the overall team standing," Obiena on his goal for both his team and for himself. I can't predict the outcome of the game but I will definitely do my best to achieve my goal."
Although the Green Tracksters have numerous players that are graduating this year, including Team captain Michael Del Prado. The Lasallian community won't be worried for too long, since the future looks bright for they have a player that can fill the shoes of those who represented the school before him.