Uncategorized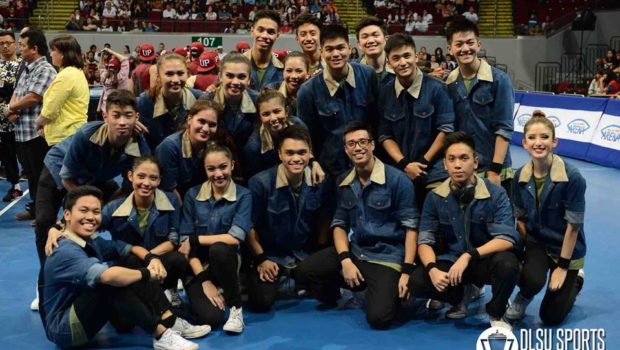 Published on February 9th, 2015 | by Deion Bandril
0
Good Vibrations: La Salle Dance Company-Street bags 2nd runner-up in this year's UAAP Street Dance Competition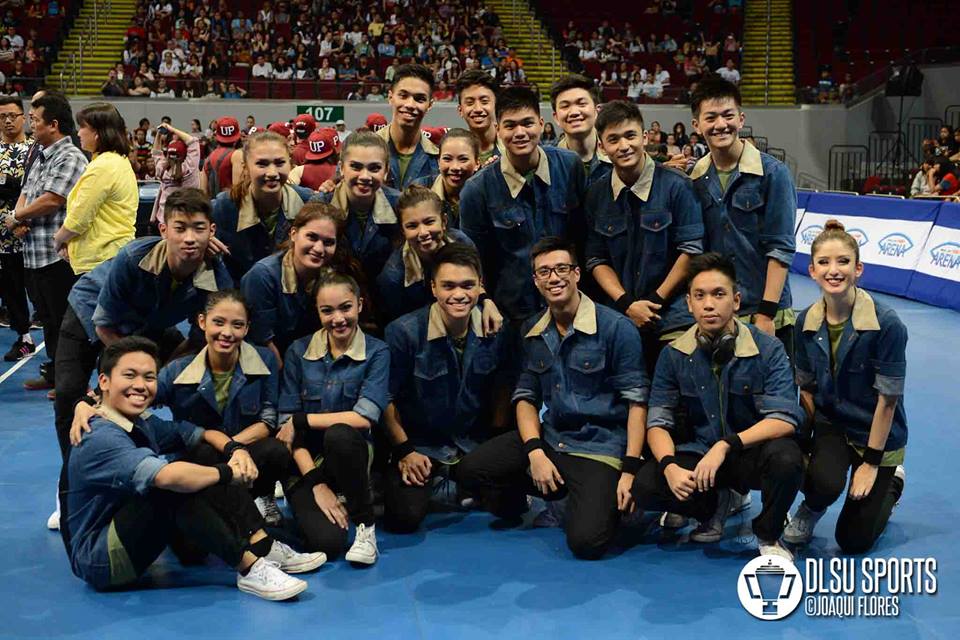 La Salle Dance Company-Street (LSDC-Street) takes 2nd-runner up with 167 points. On the other hand, Company of Ateneo Dancers (CADs) takes 1st runner-up with 167.3 points. And this year's champion University of the Philippines Street Dance Club (UPSDC) takes the trophy with 178 points.
LSDC-Street used the theme of a boy band in their routine. They used songs coming from 90's boy band Backstreet Boys in their routine. Originally this wasn't the theme they thought of, according to Coach Mycs Villoso. They were given a mix that they didn't really plan to make; but still, they extended their creative roots to make a competition piece out of it.
The most noticeable style they used in the competition was popping n' locking; they also delivered various styles ranging from old school to new school. The team really looked to entertain and spice-up the crowd, especially coming from Dan Alday's stunts.
Outcome was whole shocker when the judges' scorecard came in. LSDC-Street placed 3rd behind CADs with just .3 points. Still the team accepted this prize as a blessing from God.
Coach Kevin Intal of LSDC-Street added. "All teams did their best, and as representatives of La Salle, we know we did our best. And that's what we can all offer to the dance community. We don't know what happened to the results and how it went that way. But, we do know that we did our best and we represented the school well."
LSDC-Street is a well-known dance team throughout the Metro and even internationally. They've bagged the Skechers Street Dance Competition Championship last Skechers 10. Skechers is considered the be hottest dance competition in the country, and being one of the champions is huge achievement. LSDC-Street has managed to become the Skechers champion for four times already, which we Skechers 4,  Skechers 7, Skecher 8, and Skechers 10. On the international-level, they've competed and even went to the finals on World Hip Hop International (HHI), which can be considered as the biggest international dance competition out there.
Current captain of LSDC-Street, Paolo Zulueta, knew that their competition run was their best run of that routine. He was proud to share his talents with everyone on the arena during the competition. He added, "The main inspiration for our team is our practice of spreading GV, good vibes. For this routine we wanted to be entertaining, technical in terms of dance, and just perform. We don't want to be that super competitive dance company, we just want to have fun out there."
LSDC-Street is known for hardly repeating a piece. They usually never recycle their previous performances in order to make a new one. Clearly, they are always open to change and new styles to experiment with.
This competition marked to be UAAP debuts of some LSDC-Street rookies, particularly for Samantha Libao, Oowie Yulo, Paulo Santos, and Phil Hermosa. This might have been really nerve-racking for them but they knew that they had their seniors there to support them. Phil Hermosa really felt grateful to finally have achieved his dream of competing as LSDC-Street.
He shared, "I feel so great, I feel so blessed. I thank God I have been with this dance company. It's a humbling experience to have trained and perform with this family and I know that we did our best. We put our hearts out in that arena and we did our routine for our loved ones and we made sure it was a deserving routine. We continue to inspire each other throughout every performance and practice we do together as a family. That routine was for our seniors, coaches, and God."
Not just inspiring words, but an inspiring performance. Truly, LSDC-Street continues to inspire everyone with their God-given talent of dance and continually glorify the name of God with every dance step they execute.
You can catch LSDC-Street perform once again as they are now preparing for their annual dance concert. The concert is speculated to happen around March.