Fencing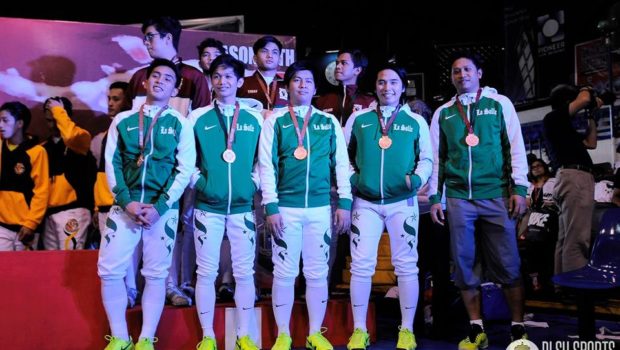 Published on February 27th, 2016 | by Khyte Mendoza
0
Green and Lady Fencers go opposite ways in UAAP 78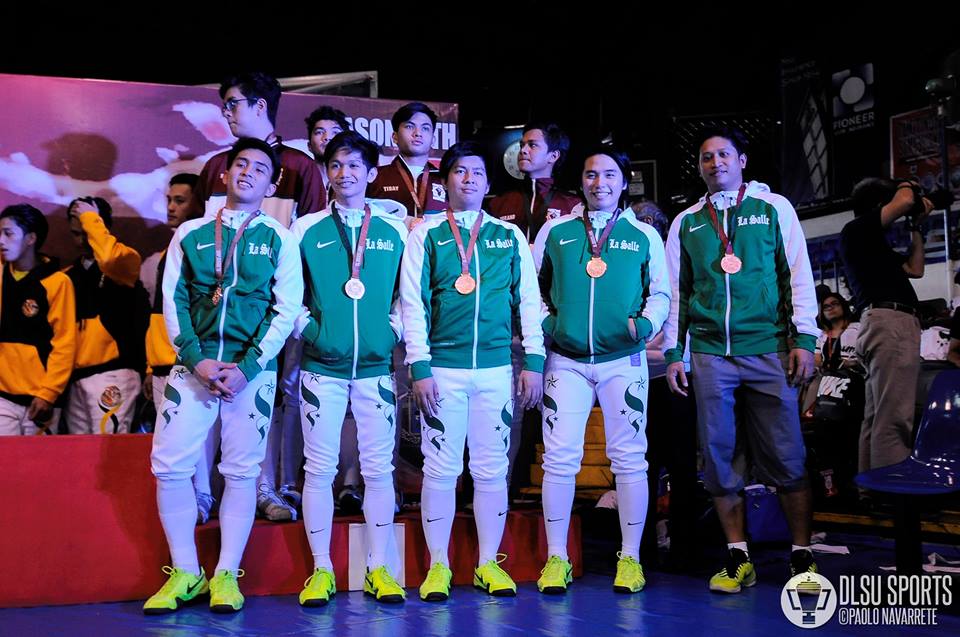 With both teams closing out last year's competition ranking fourth, The De La Salle University Lady Fencers finished this season climbing to third place, while the Green Fencers settled for fifth at the end of a four-day titanic collision in the UAAP Season 78 Fencing Tournament held at the Blue Eagle Gym, last February 10-13.
Tournament Day 1:
Green Fencers Team Captain Raymund Orozco got it going early in the tournament and helped set the pace for La Salle, hooking the bronze medal in the Men's Epee event. While rookie Francois Licono, a prized-recruit from the University of the East, also bagged bronze in the Men's Sabre competition.
Meanwhile, rookie Lady Fencer Divine Romero posted a silver medal finish after yielding to Justine Tinio of UE in the finals of the Foil event for the women's team.
Tournament Day 2:
In day two, Licono carried momentum as he continued tallying medals for DLSU. He closed out the Men's Foil with another bronze medal. The Lady Fencers, on the other hand, were handicapped as Team Captain May Montenegro did not play in any of the individual events for the Taft-based squad in the first two days. However,  they were able to snatch two bronze medals as well in the Women's Epee and Sabre events respectively coming from rookies Romero and Kharyl Shoemaker.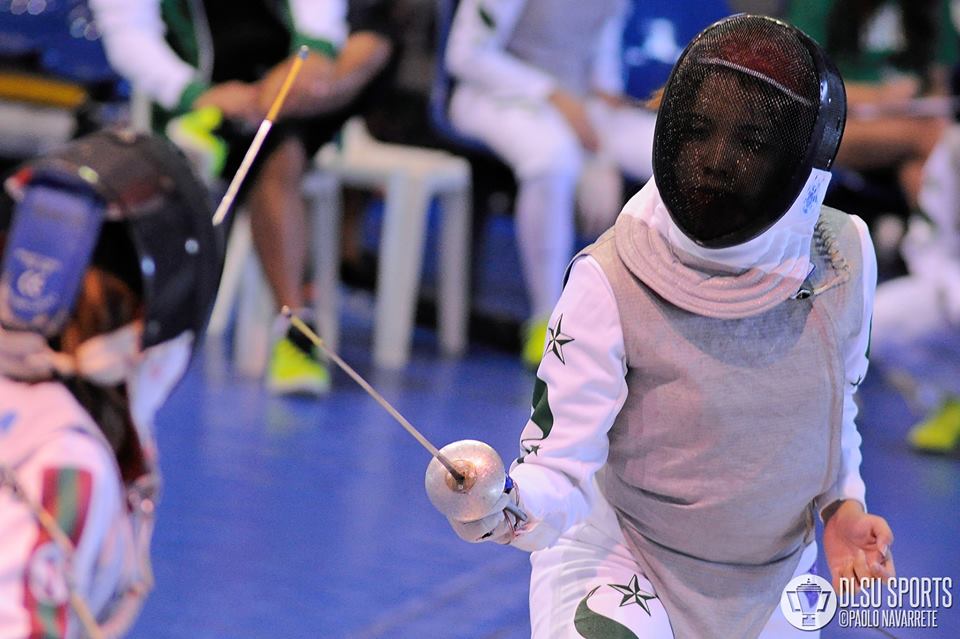 Tournament Day 3:      
The Green and Lady Fencers sustained success in day three as both teams garnered bronze medals in the Men's Epee and Women's Foil team events respectively. Orozco, Licono, Jose Anonuevo, and national team player Gian Rodriguez failed to grab a medal in the Men's Sabre Team competition as they finished last at sixth place, falling victims against the University of Santo Tomas, 45-34.
Tournament Day 4:
On the final day of the tournament, the Green and White made sure to close out the competition in victorious fashion. The Green Fencers scored a bronze medal in the Men's Foil Team against Far Eastern University, 45-32, while, Romero, Montenegro, Mikaella Castilo, and Nichole Apacible stringed silver and bronze medal in the Women's Epee and Sabre Team events separately.